Species are heading up steep slopes on land and underwater to escape the effects of climate change.
But there are hard limits on how far species can migrate upwards — mountains peak and eventually the water meets the shore, meaning plants and animals that are adapting now may not be able to do so in the future.
Species will be "squeezed" as climate change pushes from one end and hard physical limits prevent species from migrating away, according to two new reports.
About 100 kilometres off the west coast of Vancouver Island is the underwater Barkley Canyon, where researchers have been watching the upwards migration of deep-sea pink sea urchins, or Strongylocentrotus fragilis, which can live at a depth of 300 to 1,400 metres.
These animals are highly mobile and have been expanding their habitat over the past 14 years by an average of 3.5 metres per year, for a total of 49 vertical metres — about as tall as a 14-storey building, according to the research published this month in Deep-Sea Research Part I: Oceanographic Research Papers.
There are two main factors forcing pink sea urchins upwards, says Rylan Command, lead author of the study, master's student in the 4D Oceans Lab at the Marine Institute of Memorial University of Newfoundland and a University of Victoria science alumni.
First, warm water holds less oxygen than cold water. As oceans warm, areas with low amounts of oxygen expand, forcing animals to seek out water they can breathe easier, he says.
Second, the 2013 to 2016 marine heat wave that was nicknamed "the Blob" sent the coastal ecosystem into a spiral, which impacted pink sea urchins' food sources.
Pink sea urchins eat dead plants that sink to the sea floor, such as chunks of kelp and microscopic algae. But the Blob disrupted how cold, nutrient-rich water flowed up from the deep and changed ocean temperatures, impacting plant life in shallow water, Command says — meaning there has been less tasty dead plant material drifting to the deep for sea urchins to snack on.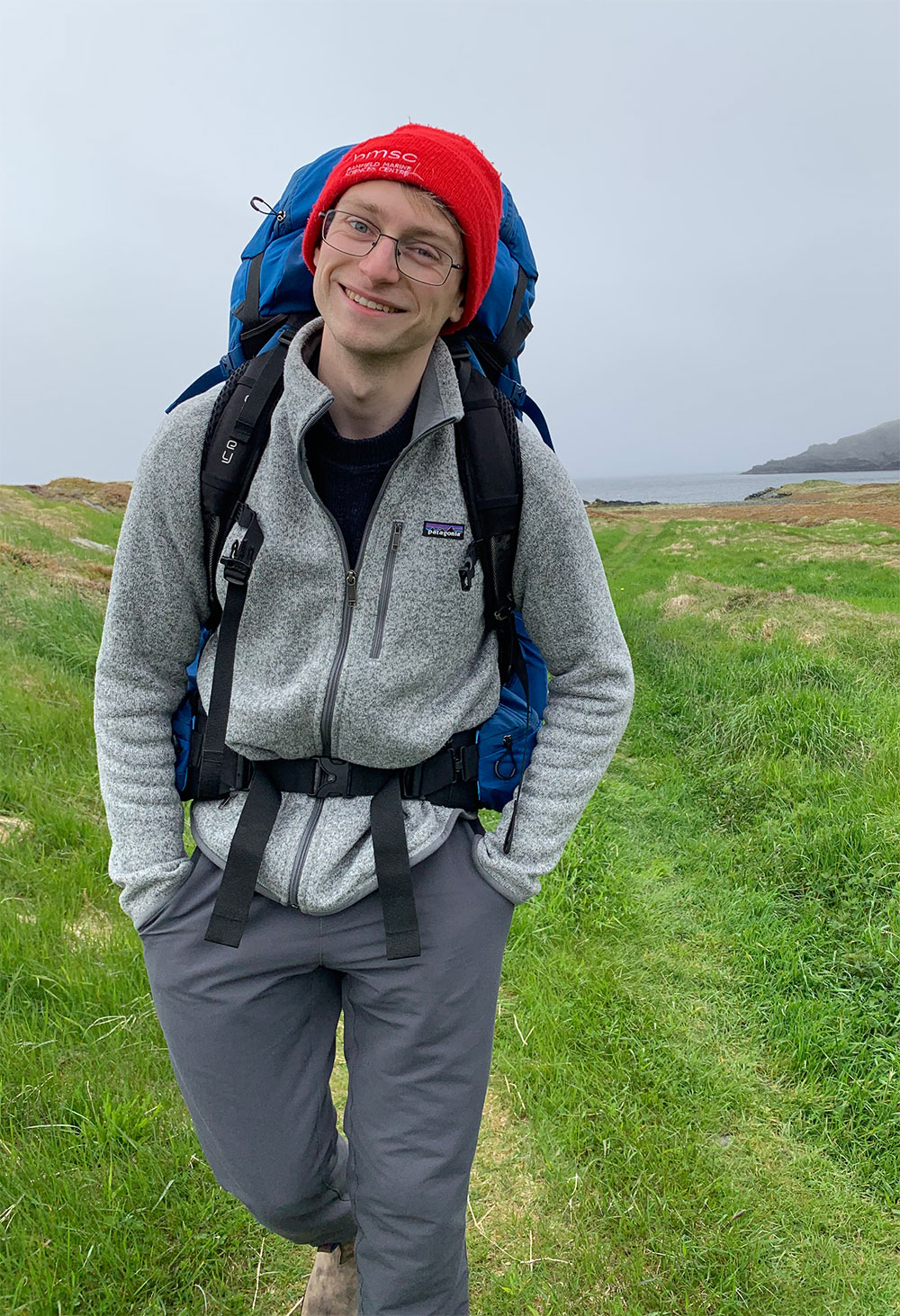 Every living thing has an optimal niche for the environmental conditions it'd like to live in, Command says. Some species, like pink sea urchins, are "super adaptable" and have a wider range of conditions they can tolerate — until they run into their upper limit.
He says he's not sure what that limit is for pink sea urchins — maybe there's a pressure or temperature that they can't live in, or maybe they'll migrate to shallower waters until they end up in the tidal zone and start competing with the red and green sea urchins that live there.
If pink sea urchins keep migrating upwards at this speed they'll be competing with shallow-water species in a decade, says Fabio De Leo, co-author of the urchin study and Ocean Networks Canada senior scientist.
That would be "disastrous," he says — both for the shallow-water species that have a new competitor and for the ecosystems that the pink sea urchins leave behind.
Pink sea urchins play a critical role in nutrient cycling by scuttling around the sea floor, foraging, eating and pooping, De Leo says. Each urchin moves several square metres of sediment each year, he says.
This allows water, oxygen, nitrogen, carbon and amino acids to get mixed into the sediment and surrounding water. It's a bit like a farmer plowing a field before planting crops, he says.
"They're a key species in the ecosystem. If they suddenly disappear the whole area is compromised," he says.
The area animals live in has been determined by millions of years of evolution, De Leo adds. If after millions of years urchins are rapidly changing where they live "we start to be worried," he says.
Plant migration in the Rockies
This upwards migration is also happening on the steep slopes of mountains.
The second report looked at 27 years of pictures taken from satellites to compare how vegetation cover changed on nine mountain ranges around the world, including the Rocky Mountains in northern B.C. and subarctic Canada.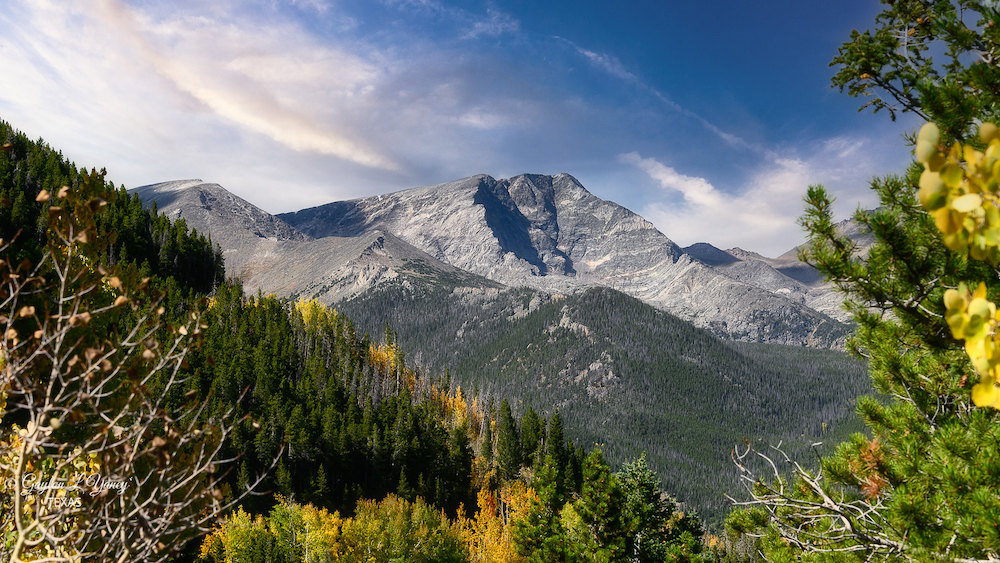 The report, published recently in the PLOS Climate journal, found that plants are migrating upwards at a mean rate of 67 metres per decade, which is equal to species migrating 59 kilometres poleward on a flat surface. The average upwards migration for plants and animals is 24 metres per decade. Upwards migrations caused by climate warming in western North America started in the 1980s.
Some plants can really (figuratively) hoof it — there were plants that migrated upwards by 500 metres in the past century in the Pyrenees mountain range between France and Spain, the report notes.
Even as quickly as these plants are migrating they're not all keeping up with the pace of warming temperatures, researchers add. This could be due to things like habitat destruction or fragmentation that limit how far species can move.
Mountains get smaller as you get closer to the top, so plants moving up mountain slopes are decreasing the amount of land they can grow on, the report says. Plus, there's the "green line" which marks the top of where vegetation can grow.
Plants will be squeezed as their habitats shrink, other vegetation pushes upwards from below and they hit that green line at the top of the mountain range.
The Tyee reached out to the report's lead author with an interview request but did not hear back by publication time.
"Much of the Earth's biodiversity is found in montane regions, such as the Andes, but also because mountains offer the potential of buffering species from some aspects of climate change," the report notes. Mountains also are steep, so species need to travel smaller distances to find the temperatures they want, it continues.
Command cautions against thinking of species being forced to migrate because of climate change as positive. He adds that as climate change worsens so will its impacts on animals like pink sea urchins.
His research notes how marine heat waves are becoming more common, are lasting longer, causing algal blooms that hurt other species in the environment, cause fisheries to close and reduce the amount of fish in an area. Climate change also comes hand-in-hand with ocean acidification which makes sea urchins more vulnerable to being eaten by predators like crabs and fish, it continues.
And while plants are adapting to climate change they're not always able to migrate to keep pace with temperature change, the mountain report notes. Species that are "squeezed" will have an "increased risk of extinction." On the other hand, researchers add, the "expanding available habitat may provide the conditions needed for the long-term survival of high elevation species."