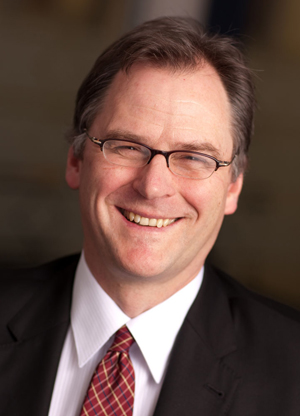 To protect the integrity of his office, British Columbia Ombudsperson Jay Chalke may have to drop his investigation into the botched 2012 health ministry firings, according to the lawyers for three people harmed by those firings.
"We see only two options that maintain the integrity of your office," lawyers Joanna Gislason and Gary Caroline wrote in a March 7 letter to Chalke. He could either go back to the committee that referred the matter to him and "address the deficiencies" in the mandate he'd been given, they wrote, "or discontinue your investigation altogether."
In 2012, the ministry fired seven employees and suspended several research contracts citing allegations related to data management, contracts and conflicts of interest. The matter led to five lawsuits for wrongful dismissal and defamation, all of which were settled out of court.
Two employees have returned to working for the health ministry. Premier Christy Clark has apologized for some of the firings and for misleading the public about a non-existent RCMP investigation into the allegations.
An earlier investigation report by employment lawyer Marcia McNeil said some key senior officials declined to participate in her review and that she could not answer questions about who made the decision to fire the employees or why.
Last summer, amid calls for a public inquiry, Health Minister Terry Lake asked the legislature's Select Standing Committee on Finance and Government Services to refer the firings to the Ombudsperson's office for review. The committee voted 5-4 along party lines to make the referral.
'Precarious position'
The committee has put the Ombudsperson's office in a "precarious position," wrote Gislason and Caroline, who represent former health ministry employees Ramsay Hamdi and David Scott, as well as Linda Kayfish, the sister of fired co-op student Roderick MacIsaac, who later committed suicide.
"Despite your considerable efforts to adapt your process to accommodate this unprecedented and inappropriate referral, the simple fact is that you have been assigned a task that your office was not designed to undertake," they said.
The government has directed the Ombudsperson to investigate "the government's own serious misconduct," they wrote. "Yet the government has failed to provide you with the powers and resources necessary to conduct this investigation in a fair and thorough manner."
In particular, they have raised their clients' concerns about the lack of access for their clients to documents, including their own email from when they worked for the health ministry, and that the government has limited witnesses to $1,000 for legal fees. People who may be accused of "wrongdoing" in the firings, however, will be eligible for an indemnification up to $25,000 for legal fees.
"If this government insists on conducting a deliberately toothless and superficial investigation into its own misconduct -- and you are determined to play your role in it -- so be it," the lawyers wrote.
"Take notice, however, that any efforts to legitimize such a process with our clients' participation will be resisted and any summons that may be served on our clients will be vigorously contested as an abuse of process," they said.
'Unprecedented' investigation
Chalke was not available for an interview Monday afternoon.
"My staff and I are required to carry out the Select Standing Committee's referral in accordance with the statutory mandate," Chalke wrote to Gislason and Caroline in a March 3 letter. "We intend to proceed, and we will conduct a thorough, impartial and independent investigation."
He said that Ombudsperson investigations are conducted in private and that the lawyers' clients would only be able to receive documents if sharing them would help to further the investigation.
The government set the indemnities for legal fees, he said, but noted, "Given that lawyer participation is not a general feature of Ombudsperson investigations even a modest amount for process advice to cover the cost of counsel reviewing our witness information package and providing advice is, as far as we can determine, unprecedented."
Gislason and Caroline responded, "Of course everything about this investigation is unprecedented, including how you came to be assigned it and the fact that the aggrieved will be legally compelled to participate in it."
Chalke has said Hamdi, Scott and Kayfish could be summoned as witnesses in the investigation as early as this month.
The committee that referred the matter to Chalke's office is scheduled to meet Wednesday afternoon.