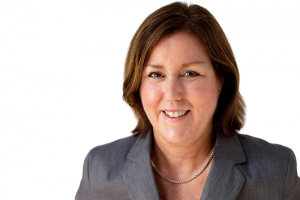 The scheduled start of the new school year in British Columbia is less than two weeks away, yet both the teachers and their employer are not at the bargaining table this week, and won't say if they will be next week, either.
A spokesperson for the BC Teachers' Federation would not comment on the possibility of negotiations next week. "We would love to be back at the bargaining table," is all they would offer.
A spokesperson for the Ministry of Education wouldn't comment on negotiations either, but pointed The Tyee to a joint media release issued last week by the union and its employer, the BC Public School Employers' Association, about the possibility of independent mediator Vince Ready agreeing to "monitor the situation, and to resume exploratory talks or commence full mediation when he believes it will be productive."
The last time both sides openly discussed bargaining was earlier this month when they announced a return to the table on Aug. 8 after a five-week break. Since then, there has been a mutual agreement not to discuss bargaining in the media.
The ministry did say that Minister Peter Fassbender remains "optimistic" a deal can be reached before school is scheduled to start again Sept. 2.
Students could fall behind
Not everyone shares the minister's optimism, however. Vancouver School Board chair Patti Bacchus said damage has already been done to students' education with the early closure of schools in June and the cancellation of all summer school courses students needed for remediation, or to complete all the courses needed for post-secondary school entrance.
If a deal isn't reached by the time classes are scheduled to resume on Sept. 2, students will be even farther behind than their peers in other provinces. Bacchus said this is especially critical for secondary students who depend on their marks for as far back as Grade 10 for acceptance into some post-secondary programs.
She said even before the strike, students complained to trustees about the shortened school year, with longer scheduled school closures and two exam periods a year cutting into their learning time.
Due to the two-week strike in June and the possibility of another strike next month, the school board is already hearing from nervous students, she said.
"We have students who apply for scholarships and university entrance all over the world, not just Canada," Bacchus said. "They will be competing with students who will be going back to school on Sept. 2."
A spokesperson for the ministry said they didn't want to speculate about a fall strike, but recommended distributed learning courses, also known as online courses, as an option for students who don't have enough space in their fall timetable to take all the necessary courses for post-secondary entry.
'It's all brinksmanship': Bacchus
Bacchus said the government is out of touch with the impact that lengthy negotiations are having on students and their families.
As the trustee liaison between her board and the BC Public School Employers' Association, she takes part in the occasional conference call with the association updating trustees on negotiations, but said no one on the employers' negotiating team is talking about the impact on kids and families.
"It's all brinksmanship, and I'm really disappointed about that," she said. "It's all about this battle between two parties at the table."