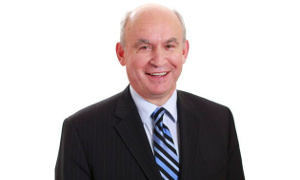 Here are some of the facts:
A barrier breaks at a mine site, causing millions of litres of water to gush from a tailings pond into nearby waterways.
The mining company and the provincial government assure the public that the water poses no health risks, while local First Nations call for independent reviews.
It turns out the dam was not subject to regular inspections prior to the breach.
The incident is called "the largest spill of its kind in Canadian history."
A government official is quoted as saying he is "surprised this could happen."
Sound familiar?
Except it's not the story of the recent Mount Polley disaster in British Columbia. It's the story of another mining spill that occurred at the Obed coal mine in Alberta less than a year ago.
On Oct. 31, 2013, 670,000 cubic metres of water and 37,000 cubic metres of sediment poured out of a containment pond at the Obed mine, roughly 300 kilometres west of Edmonton. The spill devastated two small creeks and sent a murky sediment plume floating down the Athabasca River.
Ten months later, the cause of the breach is still unknown and an investigation is ongoing. The bulk of the sediment that flowed into the forest below the dam has been cleaned up, but no one really knows how much made its way into the Athabasca.
Harvey Scott, with the Keepers of the Athabasca, worries that toxic sediment will continue to wash down the river to the Peace-Athabasca delta and slowly make its way up the food chain.
"Each time there's a surge or a spring freshet, some of the sediment will flow down that far," he said. "Eventually, some of it will get to humans. How much of it is hard to say."
The story of the Obed mine spill is strikingly similar to last week's Mount Polley spill, when a tailings dam owned by Imperial Metals Ltd. broke and released 10 million cubic metres of water and 4.5 million cubic metres of sediment into surrounding lakes and creeks.
So when B.C.'s Energy and Mines Minister Bill Bennett this week implied that the Mount Polley spill is unprecedented, what exactly was he comparing it to?
Tailings dams 'have not breached': minister
During a press conference with Bennett on Tuesday, Dr. Trevor Corneil of the Interior Health Authority lifted another part of the water ban that has been in place since the tailings dam broke on Aug. 4.
Water from Quesnel River and Quesnel Lake is now safe to use, except for the area surrounding a "visible plume" of sediment that remains near the mouth of Hazeltine Creek. Corneil also said that all fish in Quesnel Lake, Quesnel River, and the Fraser River are safe for consumption.
During the conference, Bennett stressed that the Mount Polley spill is one-of-a-kind.
"Tailings dams at operating mines in Canada have not breached," he said, adding that a few closed mines in Canada have had tailings pond spills.
But one mining expert said that's not the case.
Pierre Gratton, president of the Mining Association of Canada, points to the Sullivan Mine in Kimberley, B.C. In 1948, a tailings dam broke at that mine, releasing 1.1 million cubic metres of effluent. A similar incident occurred at the same mine over 40 years later, in 1991, but the tailings flowed into a secondary dam that contained them before they spilled into the environment. The Sullivan Mine was active until 2001.
"We can't say [tailings spills] never happen," Gratton said. "They do happen. But they're rare. We haven't had a failure of this kind in many, many years."
Others argue that Bennett's statement is merely an exercise in semantics.
Stan Tomandl, with B.C.'s Fair Mining Collaborative, said the minister's comment is too narrow in focus, and ignores similar spills that have occurred at non-operational mines and at Canadian-owned mines outside Canadian borders.
"It doesn't matter if [the statement] is accurate," said Stan Tomandl, with B.C.'s Fair Mining Collaborative. "The minister is focusing on something very specific."
The Obed spill is a case in point. The mine was closed in Nov. 2012, a year before the tailings pond was breached. According to Bennett's criteria, that spill wouldn't count.
But if those criteria are relaxed a little, other spills could be added to the list.
A history of spills
In 2011, a series of incidents at the Lac Bloom mine in Quebec released over 50 million litres of tailings water that affected 15 downstream lakes.
In 2008, 11 million litres were released from the old Opemiska copper mine near Chapais, Quebec.
In 2004, a tailings dam collapsed during reclamation of a mine in B.C., spilling up to 8,000 cubic metres of water and sediment into Pinchi Lake.
In 1998, a tailings dam collapsed at the Canadian-owned Los Frailes mine in Aznalcóllar, Spain, releasing up to five million cubic metres of toxic water and sludge, and covering thousands of hectares of farmland in slurry.
In 1996, a Canadian-owned copper mine in the Philippines released 1.6 million cubic metres of tailings through an old drainage tunnel, forcing 1,200 residents to leave their homes.
And in 1995, a Canadian-owned gold mine in Guyana spilled 4.2 million cubic metres of cyanide slurry into the Essequibo River.
The three high-profile international spills prompted the Mining Association of Canada to launch its Towards Sustainable Mining certification program in 2004. Mining companies that are members of the association are ranked according to six indicators. The most important is tailings management.
"With tailings, a failure is unacceptable," said Gratton, adding that industry "wanted to do something about that."
Gratton said many companies have improved their tailings management practices in the last decade. Progress reports are publicly available on the organization's website.
At the time of the Mount Polley spill, Imperial Metals was in the process of obtaining the certification, but had not yet undergone an external evaluation.
No public record of spills
Still others say it's unhelpful to suggest the Mount Polley spill is an anomaly.
"I think it's naïve and irresponsible to believe [tailings spills] don't happen," said Ramsey Hart of MiningWatch Canada. "It shows an unwillingness to accept the risks in these kinds of facilities. It shows overconfidence in the technology."
Hart said the Mount Polley spill is likely the largest tailings spill in Canadian history. But he thinks we should be learning from the smaller accidents that preceded it, rather than discounting them.
For the public, however, that may be easier said than done.
Hart said he doesn't know of any "reasonably accessible" public record of large tailings spills. His organization gets much of its information from tips and media reports.
A database of global tailings dam spills is available from wise-uranium.org, a website devoted primarily to health and safety concerns about uranium mining. It includes some Canadian spills, along with a caveat that the list is incomplete "due to limited availability of data."
Alan Young with the Canadian Boreal Initiative believes a registry of industry infractions is a "reasonable public request."
"It would provide transparency on corporate performance for pollution control and risk management," he wrote in an email. "Citizens and communities could be informed about the track record of companies and sectors in managing their waste and protecting the environment."
Need for long-term accountability
A public registry could have other effects as well.
Hart said he's not aware of many long-term monitoring programs that continue to measure toxins in the environment for years after a tailings spill. He said greater public awareness of spills could improve accountability.
"Once the water column cleans up, people's concerns fade," he said. "People sort of call it a day."
That's something Harvey Scott has come to learn since the Obed spill last year. He's frustrated that the provincial government and Sherritt, the mining company, mainly took water samples and largely ignored the sediment. He's wary of the conclusion that the spill will have no lasting effects.
"We don't know whether to believe those results or not," he said.
As for the Mount Polley disaster, results from sediment sampling have not yet been released. A comprehensive report on the long-term impacts of the spill is due from Imperial Metals today.