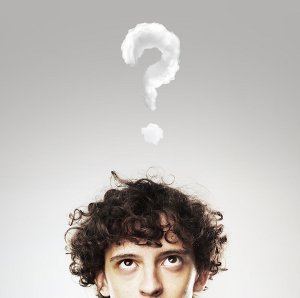 The provincial election campaign begins tomorrow, Tuesday, April 16. Soon politicians will be begging you for your vote and warning of the consequences of voting for those other guys.
But wait, you say. Isn't that what they've been doing for the past couple of months? Well, yes. The real election campaign began a long time ago. But the official start of the campaign does bring some significant changes.
For a start, there are spending limits.
Parties and candidates have been subject to limits since Feb. 15, but those limits change on April 16. During the "pre-campaign period" from Feb. 15 to April 15, no political party can spend more than about $1.15 million. From the 16th to election day on May 14, they are allowed to spend up to $4.6 million.
Individual candidates are allowed to spend about $73,000 during the pre-campaign period and the same amount during the official campaign.
Limits cover everything from renting offices to TV ads.
Before the official campaign kick-off, there is no limit on third-party advertising campaigns like that of Concerned Citizens for B.C. or the B.C. Teachers' Federation. But after the election is called on the 16th, third parties are allowed to spend no more than about $3,140 in a single riding, or about $156,900 in the whole province.
Third parties -- groups or individuals other than official political parties, constituency associations or candidates -- must register with Elections BC if they want to sponsor election ads.
Something else changes on April 16, although voters won't notice it. Officially, candidates aren't candidates until the campaign starts.
"Candidates do not actually become a candidate under the Election Act until they receive their certificate of candidacy," Don Main, communications manager for Elections BC, said in an interview.
And certificates of candidacy can't be issued until the election is called. Until then, people who want to run in the election are known as "standing nominees," Main said.
Political hopefuls have until April 26 to file their nomination papers with Elections BC.
Get your vote on
Would-be voters have until April 23 to register. After the registration deadline, Elections BC produces a voters list that is used to generate the 3.2 million cards that will be mailed to citizens telling them where to vote, Main said.
However, you can still vote if you miss the deadline, Main said. Those not on the voters list can register when they vote, as long as they bring identification. And there are a number of different ways to vote.
Anyone, whether on the voters list or not, can vote in a district electoral office any time between the 16th and election day. Voters can also vote by mail.
Advance voting begins May 8 and runs through May 11, Main said.
Anyone hoping to vote, whether on the voters list or not, must provide identification. Elections BC will accept:
- "One document issued by the Government of B.C. or Canada that contains the voter's name, photograph and residential address, such as a B.C. driver's licence, B.C. Identification Card (BCID), or B.C. Services Card; or
- "A Certificate of Indian Status; or
- "Two documents that contain the voter's name. At least one of the documents must also contain the voter's residential address."
Voters who don't have the required identification can get a voter in their electoral district to vouch for them. Details are posted on the Elections BC website.
The election campaign begins officially when Premier Christy Clark visits Lt.-Gov. Judith Guichon on the 16th and asks her to dissolve the legislature. The chief electoral officer then issues what are known as "writs of election."
Because the general election is technically 85 separate elections, there is one writ issued for each riding. The writs are sent to the district electoral officers in every constituency in the province, stating the dates for election day and the close of nominations.