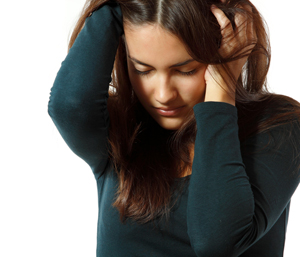 [Editor's note: This morning at 10 a.m., B.C.'s Representative for Children and Youth released a report about mental health services for minors. See the Election Hook or today's story sidebar for a summary.]
I first saw "5hadow" (spelled with a 5 instead of an S) from across Granville Street on a bright day in January. His long, strong body bopped around and his unbrushed sandy hair waved, as he rapped into a microphone connected to a speaker in a shopping cart.
Standing near a chain pub, with the air smelling of coffee, he reminds me of my own teenage years two decades ago, when street kids owned Granville. They're a permanent feature, it seems, despite city's the $21 million "revitalization" of the street, completed in 2010.
I took him for sushi. Over California rolls, he told me about growing up on the Gulf islands. He explained that the prescriptions he took at home to manage his bipolar disorder made him fat and depressed (which is why he doesn't take them anymore). He told stories about his group homes, his foster sisters, and leaving the system at 19. Since then, he's been couch-surfing, sleeping rough outdoors or in shelters and low-rent hotels. He proudly says he's written a novel. He confesses he would like to study literature and psychology at university.
If I were his mom, or sister, that's what I'd hope for him -- not begging for quarters beside a pizzeria. Heck, as a citizen, this is not a particularly proud moment for me. He's disabled by his wayward brain chemistry. His unmedicated self made him a crummy group home roomie and impossible employee, he acknowledges.
Is this really the best we can offer him?
5hadow isn't the first street kid I've met, formerly in the care of the province, who's been diagnosed with a mental illness. In fact, as I've walked Davie, Granville, Hastings and Commercial Dr. over the past two months, the number of homeless youth I've spoken with who haven't confided a "label" --bipolar, like 5hadow; anxiety disorder; attention deficit hyperactivity disorder (ADHD); depression; or the common prenatal brain injury of fetal alcohol spectrum disorder (FASD) -- amounts to just a handful.
My walkabouts have revealed the same reality as several recent more formal reports. When the McCreary Centre Society interviewed 762 street youth across B.C. in 2006, more than half reported having received a psychiatric diagnosis or another mental health problem. Another study the following year found a similar story in our capital city: nearly half the street youth interviewed for the University of Victoria's 2006 ground-breaking "When Youth Age Out of Care: Where to From There?" reported that they had been diagnosed with depression -- apart from other health problems.
Is "street kid" just code for "a kid with a mental illness?" I went looking for someone who could help me figure out what's going on.
'I swear to God it's every kid'
Heather Bayes sees trauma, depression, FASD, and other disorders daily at home. She's the president of the B.C. Foster Parents Association but considers herself in the "minor leagues" among foster parents: she's taken in just 25 kids, mostly teen boys, over 14 years -- compared to others who have parented in some cases more than 100 over decades.
Every foster parent, she told me, struggles to get their kids assessed for mental illness.
"I swear to god, it's with every kid I've ever had," said Bayes. "It's a huge issue."
Here's what happens, she said. The teen comes into your home -- likely after years suffering abuse, being moved between relatives, and developing attachment disorders. They're further traumatized by being apprehended and taken away from their family. Then they come into your home. Soon, you notice an issue. You tell the social worker assigned to the kid that an assessment would be helpful. She calls back to say the kid is on the list.
Then you wait. Two weeks. Eight weeks. Maybe over a year. Just for an assessment.
"It would be lovely if every child was assessed when they come in to the system," Bayes said. "But it's not a reality, and it's not going to happen no matter who is in government. It's just too costly.
"I don't want to sound defeatist. I know we can do better. The question is how."
Jails and prisons do more
The province does a better job of screening those who have been convicted of a crime, either federally or provincially, for mental health problems. In B.C., everyone entering a correctional centre has received a mental-health review since the year 2000 -- about 17,000 new inmates annually, compared to about 10,000 children and youth who are in foster care at any one time.
An emailed statement from BC Corrections spokesperson Marnie Mayhew describes a coordinated mental health service that would be the envy of Heather Bayes.
"B.C.," her emails claimed, "is the only province in Canada that has a dedicated director of mental health services as part of its correctional system. In addition, each centre has a dedicated mental health professional who is responsible for coordinating the services offered to inmates with mental health needs. And, each centre has one or more mental health liaison officers, who are correctional officers with specialized training in mental health issues. B.C. has established a collaborative relationship with the Forensic Psychiatric Hospital to minimize wait times for inmates with acute psychiatric needs.
"In addition, senior BC Corrections staff led the development of a federal, provincial and territorial Mental Health Strategy for Corrections in Canada. The strategy, the first of its kind in Canada, seeks to ensure that offenders with mental health needs are provided an enhanced continuum of care and services in a progressive and consistent way -- while in custody and after release."
BC Corrections spends $18 million annually on the physical and mental health, dental, psychiatric and psychological care, and addiction treatment of inmates -- the service doesn't break out the cost of screening alone. The Ministry of Children and Family Development, in contrast, spends over $100 million a year on mental health services for minors -- both in care, and in the general population.
Improvements are in the pipeline
Like other services for kids in care, the situation of youth with mental illness is starting to get more attention -- though as of now, most changes are still in the "planning" stage.
Indeed, many of the high-profile cases of foster care gone wrong reported by B.C's Representative for Children and Youth involve kids with profound mental health challenges. Just two months ago, Mary Ellen Turpel-Lafond issued "Who Protected Him? How B.C.'s Child Welfare System Failed One of Its Most Vulnerable Children." The report described an un-named boy whose "complex special needs" resulted in his being restrained, isolated, and eventually tasered by police. He remains in care.
Turpel-Lafond recommended four new strategies to the Ministry of Children and Families (MCFD) responsible for the well being of children and youth in care of the Crown. One would create new specialty homes for children and youth with such "complex needs;" another would give social workers additional training. She urged MCFD to implement the changes by the end of 2014.
MCFD deputy minister Stephen Brown has a PhD in clinical psychology. It was his first job and remains his passion. He couldn't agree more that new supports are needed for teens in the system with bipolar disorder and other challenges.
He promised several changes within the next year. For one, ministry staff will be trained to recognize trauma. In addition, children and youth will no longer need a referral to an outside pediatrician or a psychologist to address depression, anxiety, or trauma; instead, the ministry plans to "embed" such practitioners in care teams alongside social workers.
But he also conceded that even these services won't be likely to transform young adults such as 5hadow into clean-cut Rachel Berrys or Finn Hudsons. If a youth has debilitating, post-traumatic stress disorder, or anxiety, Brown said, a "good" outcome is that they won't be expected to start living independently instantly at 19; rather, that government will support their transition to adulthood as fully as it does for those with developmental disabilities.
Of course, as 5hadow's story illustrates, simply being assessed for mental or emotional difficulties isn't enough. He was diagnosed with bipolar disorder well before he left care at 19, even medicated for it. But as he aged, follow-up was scarce. So now he stands on Granville Street, rapping about good and evil, and writing stories about beautiful people who get lost.
Perhaps he'd have been better off had he gone to prison.