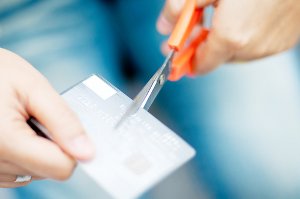 What would Jim and Mavis Clark do?
They would balance B.C.'s budget because they wouldn't want to burden their children with debt, according to their premier daughter.
References from Clark about her parents being big on fiscal prudence is something British Columbians could hear about often between now and election day on May 14.
Speaking to an upbeat pre-campaign kickoff this weekend in Vancouver, Clark made it clear that the new balanced budget is the cornerstone of her election marketing strategy and debt her key wedge issue.
Clark, whose BC Liberals presided over four consecutive deficits, presented the election as a choice between the BC Liberals, who now have debt aversion as a "core value," and the New Democrats who would continue to run a deficit.
The premier is suddenly a born-again deficit-killer, just like her father, a middle-class Burnaby school teacher, who, as she recalled in her speech to the BC Liberal crowd, made sure his family wasn't saddled with a penny of debt.
"When he died, he left us a house that was mortgage-free, without any debt on any credit card or bank account, and he pre-paid his own funeral expenses. And you know, I bet, when I look at this room today, every one of you had parents like that.
"So why is it if it wasn't okay for Jim and Mavis Clark to leave me and my brothers with a debt, why is it okay for our government to leave our kids with a debt?"
Time to make sacrifices
British Columbia's taxpayer-supported debt as a proportion of its gross domestic product is nearly the lowest among all provinces -- 17 per cent compared to Ontario's debt-to-GDP ratio of 36.9 per cent and Quebec's whopping 48 per cent.
Despite this low ratio, less than three months away from the election the BC Liberal government has concluded that it's the right time to balance the deficit and revive the venerable and questionable analogy between a household budget and a provincial economy.
Keeping with the same parental-guidance theme, Finance Minister Mike de Jong told reporters this week that he too was inspired by his old-school parents to stop using deficits to finance needed services. "Why? Because my parents used to tell me, with a measure of common sense derived from their agrarian roots: 'Son, we can't afford it right now.' "
Clark burnished her new anti-deficit, time-to-make sacrifices theme further with an emotional anecdote set in Mumbai, India. She recalled watching a destitute mother who lived in a shanty across the street from her luxury hotel. She saw the mother proudly embrace her young daughter who was dressed in an immaculate white princess dress.
"I thought about what that mother was feeling for her daughter," recalled Clark. "She aspired for her daughter. She made sacrifices to put that little girl in that dress. And to make sure that little girl would have an experience of life that she never had."
And that memory, continued Clark, got her thinking later about how, like that Mumbai mother, her government must "make the sacrifices necessary" for the next generations.
The anti-debt theme shows that the BC Liberals, trailing far behind the NDP in the polls, have decided that restoring their reputation as prudent overseers of the economy is the only way back to power, said Mario Canseco, vice-president of Angus Reid Public Opinion.
"Clark has calculated that a balanced budget is crucial to selling her party as better economic managers than the NDP."
Canseco said the BC Liberals under Gordon Campbell consistently rated higher than the New Democrats when voters were asked which party they trusted to handle the economy. Under Clark, the two parties became tied on that critical question, he added.
Embrace small tax hikes
In her speech to the party faithful, Clark mocked NDP Leader Adrian Dix for saying he would balance the budget over the course of the business cycle.
"We need to ask ourselves, if you are not prepared to make sure you don't have a deficit and start paying down the debt in years when you have a surplus, when are you we going to be prepared to do that?"
The BC Liberals are so determined to hitch their fate to the debt issue that they balanced the books by dropping the party's long-standing opposition to tax hikes on corporations and the affluent.
"They are throwing a little wrench into their support base so that they can say they balanced the budget," said Canseco.
Tax cuts have been an article of faith for the BC Liberals ever since Campbell won the landmark 2001 election. But this week the Clark government borrowed from the NDP playbook, boosting personal income taxes on those earning over $150,000 and raising corporate income taxes to 11 per cent from the current rate of 10 per cent.
In doing so, the BC Liberals achieved the balanced budget they wanted for the election but may have sacrificed their traditional campaign warning about how the NDP will bring in ruinous tax hikes.
University of Victoria political analyst Michael Prince said the provincial budget validates the NDP position that there is some room for tax increases and undermines the ability of the BC Liberals to portray NDP tax policy as extremist.
"They won't be able to say those are dangerous socialists over there on the NDP side and we are the free-enterprise coalition over here," said Prince. "They don't sound that much different from Mr. Dix."
The wedge issue in the election won't be which party would bring in tax increases, said Prince. "That question has now been answered. Each party is committed to tax hikes."
The first poll on the BC Liberals election-drive budget isn't encouraging for the government. Only 12 per cent of British Columbians believe the BC Liberals' claim that the budget will be balanced this year, according to an Ipsos Reid survey this week.
The LNG cure-all
Clark, also in her Saturday speech, pegged her jobs strategy on liquefied natural gas exports to Asia. B.C. Central Credit Union economist Helmut Pastrick has said the new budget would have a "slight contractionary impact" on B.C.'s economic growth. But according to Clark, LNG is the new cure-all, "the opportunity of a lifetime," a theme she struck in her recent Throne Speech and returned to again this weekend.
"We want to bring home the trillions in economic growth that is going to come from selling our surplus supply of natural gas at five times the price we do here in North America and selling it over in Asia.
"Do we want to create a prosperity fund for our children that will mean over $100 billion over 30 years, $4 to $8 billion in new revenue every year? Because if we do that, we will surely be changing the future for our children."
Clark said LNG revenue could allow the province to shed its debt and allow it to get rid of various taxes.
Clark remained upbeat about her prospects in the May vote.
"This is, have no doubt about it, going to be a hard-fought, close election. But every election can be won. But this one is one that must be won. Our kids are depending on all of us."
And Clark is depending on the balanced-budget trope to stay on top.