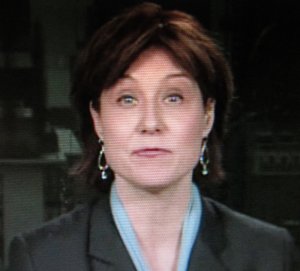 British Columbia Premier Christy Clark has called two byelections for April 19, 2012, that are being watched closely for trends that may play out in the provincial election scheduled for next year.
"People are primarily looking to the extent they confirm what the polls have been telling us for the past six months," said Norman Ruff, a retired University of Victoria political science professor.
While both seats would in the past have been considered safe for the BC Liberals, Ruff said he anticipates a New Democratic Party win in Port Moody-Coquitlam and a race that's too close to call between the Liberals and BC Conservatives in Chilliwack-Hope.
The byelection in Chilliwack-Hope in particular should be a good test of whether the BC Conservatives' gains in recent polls are real, he said. "By any criteria these have formerly been very safe Liberal seats," he said. "The polls suggest there are new currents afoot and this is the first test of those currents."
The most recent poll, one Forum Research released this week, put support for the NDP at 47 per cent, with the Conservatives and Liberals tied at 21 per cent each.
At an appearance in Port Moody, Clark said the BC Liberals hope to win both byelections and will be working hard to win them, but stressed that historically governments have usually lost in byelections.
NDP Leader Adrian Dix has said his party is treating every seat in the province as winnable.
Ex-Clark supporter running for NDP
Both constituencies have most recently been held by BC Liberals, and have been dominated by the party for decades.
The Port Moody-Coquitlam byelection is to replace Iain Black, a former minister in Gordon Campbell's cabinet who left the government to head the Vancouver Board of Trade. He announced his resignation last August, but did not officially resign until October.
Former Port Moody Mayor Joe Trasolini, who won four terms, is running for the NDP in the riding, while the Liberal candidate is Dennis Marsden and the Conservatives are running Christine Clarke.
Premier Clark accused the Conservatives of trying to be spoilers in the constituency. "They came forward with a candidate whose principal qualification is she has the same name as me," she said. (The BC Liberal Party issued the media advisory for Clark's Port Moody appearance, and a premier's office spokesperson provided the recording to Victoria-based reporters.)
Port Moody constituencies have shifted over the years, and was last won for the NDP in 1991 by Barbara Copping when it was Port Moody-Burnaby Mountain.
It has been BC Liberal since, with Clark elected there twice. In 2001 she took nearly 75 pe rcent of the votes in what was then Port Moody-Westwood. In 2009 Black won the constituency with 52 per cent of the vote.
Ruff noted that Trasolini has the deepest roots in the constituency of any of the candidates and was a former Clark supporter. "That's a major coup for (the NDP)," he said. "The New Democrats have a very high chance of taking it."
Clark, by the way, said it was true the BC Liberals approached Trasolini to run for them, but that she was glad in the end he chose not to. "Nobody wants a party switcher," she said. "We want people who are men of principle who will run for us, people who are consistent in their views."
Strong Conservative candidate in Chilliwack
In Chilliwack-Hope, Barry Penner's November 2011 resignation made the byelection necessary.
Penner, whose cabinet posts included attorney general and environment minister, took a job with Vancouver law firm Davis LLP saying it would provide a better work-life balance.
The Conservative candidate in the riding is newspaper columnist and criminologist John Martin, the Liberal candidate is Laurie Throness and the NDP candidate is health advocate Gwen O'Mahony. Throness is a former aid to Conservative MP Chuck Strahl.
In 2009 Penner won with 53 per cent of the vote, ahead of the NDP candidate at 33 per cent and a Conservative at seven per cent.
In 2001 Penner took 75 per cent of the support, an improvement from 1996 when he got 38 per cent of the votes, and a Reform Party candidate came third with 13 per cent. In 1991 the combined Liberal-Socred vote was 16,000 to 5,688 for the NDP.
Ruff said Martin is a strong, high-profile candidate. "If the Conservatives are going to get a toehold, the prospects look very good," he said.
Throness also has strong conservative credentials, having been an aid to federal Conservative MP Chuck Strahl, and holds a PhD in history from Cambridge University. "He has a strong educational background in addition to his experience as a politico," said Ruff. "He's not just a political hack."
The book version of Throness' thesis, by the way, was titled A Protestant Purgatory: Theological Origins of the Penitentiary Act, 1779.
"That could well be a close race," Ruff said. "It's a Liberal-Conservative contest." The NDP have a candidate who has run before and will have some name recognition, but are unlikely to be contenders, he said.
Parties testing their strategies
Compared to general elections, byelections usually have low voter turnout and little attention is paid to them, said James Lawson, a political science professor at the University of Victoria. Parties that are the best organized tend to do well, he said.
"There are limits to what we can make of the overarching results of any byelections," Lawson said. "To focus on who's smiling election night, who's been able to increase their vote, who's had their strategies confirmed, is probably more important than to dwell on who actually wins."
Chilliwack-Hope will be a good place to see just how well the Conservatives can do and to judge whether Clark's shifting to the right -- seen in things like hiring Prime Minister Stephen Harper's former staff and supporting an elected senate -- is a winning strategy, he said.
"It will allow them to make some decisions about how they position themselves for the general elections," he said.
Lawson said the Green Party made the right decision to not run candidates in either byelection. "The Green Party has to keep their powder dry," he said. "For them to go into individual byelections where they can't really imagine pulling off a victory, that's going to dissipate their energies."
Ruff disagreed, saying taking a pass shows the party is becoming irrelevant. "The Greens just aren't on the radar and they're confirming that by not running candidates," he said.
The last byelection in the province was held last year in Vancouver-Point Grey. Clark won by a few hundred votes in what had been a relatively safe Liberal seat held by former Premier Campbell. That was a "squeaker," said Ruff, and "Her standing has deteriorated since then."
Whatever the results of the byelections, it will take the May 14, 2013 general election to demonstrate whether they are oddities or the start of new trends, said Ruff. "We won't know until May next year if these are just one-offs."
[Tags: Politics.]