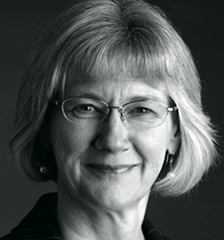 When the law capping pre-election third party advertising was overturned by the Supreme Court on March 27, a window of opportunity opened up for B.C. groups willing to pay to spread their political messages.
But only a small window. Once the writ drops on April 14, new limits go into effect.
Any media execs hoping the death of Bill 42 would spur a hurried binge of advertising buys are likely to be disappointed, given what a lot of potential big spenders have told The Tyee.
In the 2005 election, third-party advertisers spent millions on ads.
Unions spent $3.2 million dollars, accounting for most third-party advertising throughout the entire election. The British Columbia Teachers Federation alone shelled out $875,000 on advertising, $550,000 of that on TV ads.
The BCTF, who fought to have Bill 42 removed, will be spending less than half of what they did in 2005, said Irene Lanzinger, president of the union.
"The full campaign is probably about $350,000, with $275,000 going to TV and $75,000 going to print," Lanzinger said.
She said the BCTF has been successful at getting their message out. "It's not that we're less determined on our issues, it's just that we think we have pretty good support in the public. They have a pretty solid understanding of our issues," Lanzinger said.
"That campaign in 2005 was before our strike and we felt that we needed more build-up to the campaign explaining our issues to the public," she said.
The amount the BCTF is spending this time around, said Lanzinger, "will be enough" to make sure education is "an issue of debate and discussion before the election."
Moving messages online
"Bill 42 was intended to silence and gag third parties that opposed the policies of Campbell government," said Mike Bruce, director of communications for COPE 378.
But when the law was struck down, Bruce's union only raised its ad budget by $10,000.
This late in the game, "to rush out and spend a bunch of money on television or something just wouldn't be effective," Bruce explained. COPE 378 will keep its advertising web focused, Bruce said, claiming good results from his union's two relatively inexpensive online campaigns: MoveForwardBC.ca and the Gordon Campbell Hates You Campaign.
Those web-based commercials, he said, have gained exposure "far and beyond anything we could have expected for a couple of paid TV spots," Bruce said.
He said his union will release four more online ads and a provincial radio campaign prior to the election.
Ran out of time: ICBA's Hochstein
Last provincial election, the Independent Contractors and Builders Association (ICBA), staunchly in the BC Liberal camp, spent $612,000 on third-party advertising.
This year the group has put $250,000 towards advertising on TV, radio and online. Their message: the NDP lacks economic smarts.
ICBA is also responsible for the NDP-bashing VoteSmartBC website.
"The television and radio campaign reminds people about the NDP responsibility in the dismal decade of the '90s and the Internet campaign shows the link," said ICBA president Philip Hochstein.
Bill 42 was lifted too late to allow the ICBA to ramp up that message, said Hochstein.
"The limit was just raised less than a week ago and the limit comes back in less than a week," he said. "There wasn't a lot of time to do very much. If the limits were lifted earlier we may have spent more money."
The ICBA ads are meant to sway swing voters "concerned about leadership during these troubling economic times," he said. And they will be attacking the NDP's support of organized labour.
Power of third-party spin
Third-party advertising can inform the voter about important issues and may be more persuasive than political ads sponsored by parties, said Jonathan Rose, associate professor of Political Science at Queen's University.
"Some see ads from non-parties as being more legitimate because they seem to be more authentic," he said. "It depends on how well-known the group is and what kind of legitimacy it has in the community. Ads that are from a group with higher levels of legitimacy are more likely to be believed," Rose said.
That doesn't mean those ads are accurate, or worthy of the trust they inspire, however.
"Third parties usually are not advertising for a party, but rather slandering another party," Rose said. "In that case a political party can potentially reap the benefits of negative advertising, without having to incur the costs, financial or otherwise."
"The problem with third party advertising is it tilts the balance of electoral communications to organizations that may be unaccountable," Rose said.
Without any spending restrictions, third party advertisers could have too much power to sway voters, Rose said.
How some educators will educate voters
One group that is taking a much different approach this time around is the Federation of Post-Secondary Educators, which last election spent $209,000 on third party advertising.
The FPSE was one of nine groups that fought in court to have Bill 42 overturned. Yet "the FPSE does not have any confirmed plans for advertising prior to the start of the election or for the 28 days of the campaign," said Phillip Legg, the union's communications rep.
"We will be sponsoring a debate on post-secondary education issues on April 22 at the University of Victoria," said Legg. "We are also supporting the BC Federation of Labour's Count-Me-In campaign. That is about it for election expenditure commitments at this point."
That won't end up being a lot of money spent, Legg said. He guesses about $2,500 to put on the debate and, for the Count-Me-In campaign, "most of our commitment is through volunteer work of our members to contact union households in their community and talk about post-secondary education issues."
Related Tyee stories: