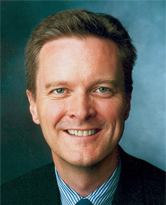 Finance Minister Colin Hansen today presented a budget he said is aimed at maintaining services to the public while reducing spending within the government.
The budget includes deficits of $495 million for the 2009-2010 fiscal year and $245 million for 2010-2011.
It maintains spending on health and education, adds $2 billion for infrastructure projects to be cost-shared with the federal government and makes cuts across many of the government's core functions.
"[This was] probably the most challenging budget process the Ministry of Finance has been through in anybody's memory," Hansen said, presenting the budget this morning. Global economics are volatile, he said, but the province is well placed for recovery. "I have every confidence B.C. will come through these economic challenges and be even stronger in the years ahead."
Revenue will in fact go up by $357 million, the budget documents assert. Natural resource revenues are off by $381 million, but tax revenue is steady and fees including MSP are projected to rise. The government is expecting $100 million more this year from the B.C. Hydro and Power Authority and $50 million more from the B.C. Lottery Corporation.
Expenses up
Expenses will go up further, rising by $900 million. The government anticipates increases to health, education and social services, including a $42 million boost for social assistance offset by a $48 million decline for childcare.
The large category of "other" will be cut from $1.8 billion in 2008-2009 to $705 million in 2009-2010. While that includes costs like the Vancouver Convention Centre that will already be completed, it also takes in cuts across several ministries.
The Finance Ministry will be reduced by $78.3 million, or 33.8 per cent of its budget. That includes a cut of five full-time equivalent positions at Treasury Board, and four in the office of the comptroller general -- the people who assess and track of government spending. Across the ministry, about 90 positions, or six per cent, will be cut.
The Ministry of Aboriginal Relations and Reconciliation will take an $11.2 million cut, which in the relatively small ministry amounts to 18 per cent of its budget. The cut comes despite language in yesterday's throne speech saying the government will commit several of the New Relationship commitments to legislation.
The ministry will maintain its current number of staff, but cuts will be made to the areas of negotiations, aboriginal relations and executive and support services.
Environmental core cut
Environment, despite taking over the Climate Action Secretariat from the premier's office, will see a cut of 4.9 per cent. That includes less money for environmental protection, stewardship, parks and compliance.
The budget for the Ministry of Labour and Citizens' Services, which provides various government services, drops by $23.8 million, or 23 per cent. Much of that will come from "services to citizens and businesses and from what is described as "governance."
At Housing and Social Development, the amount spent on income assistance is expected to rise by $60 million this year. There will, however, be cuts to the housing budget, with spending decreasing by $70 million this year, and further in future years. This despite yesterday's Throne Speech pledge to expand social housing programs.
The Ministry of Community Development, which "supports communities in reaching their full potential," will lose about 16.9 per cent of its budget.
Hansen said reductions in staff will be reached through attrition and scaled-back hiring, but there will be no hiring freeze.
"I saw nothing in this budget," said NDP leader Carole James. The government makes cuts to areas like childcare and crime and safety, she said, and makes such small increases to health and education that they might as well be cuts. There is nothing that would pass for a plan or a vision, she said.
There are signs in the budget the government anticipates tough times to extend to at least 2011, she added, and yet there is little to help families. She would have liked to see the carbon tax eliminated, she said. "It's an unfair tax. Get rid of the tax."
Fiscal prudence?
Yesterday Hansen said this year's budget would include new levels of prudence, but that was not entirely in evidence today.
The government based its projections on a forecast of negative 0.9 per cent growth in gross domestic product -- they are planning for a serious recession. It goes beyond the zero per cent growth that the province's panel of 12 independent economic advisors on average predicted in January.
"This is considerably more prudence than we've built into our forecast than any of my predecessors have in the past few years," Hansen said.
Except that the budget drops the forecast allowance from past years. Last year, for example, then finance minister Carole Taylor kept a $750 million forecast allowance, meant to hedge against volatility in the economy. This year, as economists scale back their predictions virtually daily, Hansen has not only reduced the forecast allowance, he's eliminated it.
"I think the forecast allowance is a misunderstood technique," said John Winter, president of the B.C. Chamber of Commerce. "When you're going into deficit spending, I don't think the forecast allowance means very much."
There is also a contingency of $385 million in the budget, roughly one per cent of spending, similar to last year's $375 million.
Election budget
"In any system there's contingencies and prudency that's not necessarily obvious," said Mia Maki, the chair of the Certified Management Accountants. The government is ambitious in what it thinks it will get from personal income tax, she said. "Yes, there is some risk in the budget... It looks like there's adequate contingencies."
"We're predicting the deficit will be in the neighbourhood of $1.5 billion," said Green Party leader Jane Sterk, who attended the budget lock-up in Victoria. The government is overestimating revenues while underestimating expenses, she said. "It's a political budget . . . It's designed to create the illusion of our ability to escape reality."
"You could almost describe it as the 'if' budget," said Bruce Carter, president of the Greater Victoria Chamber of Commerce. If all the assumptions hold, the province will come out well in two years. That will only be known in hindsight, he said.
With an election set for May 12, and Hansen acknowledging yesterday that a re-elected Liberal government would bring forward a revised budget in the fall, expect to hear about how the situation was way, way worse than anyone could have known.
Related Tyee stories: