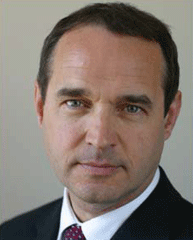 Doctors working at the private Copeman Healthcare Centre in downtown Vancouver received nearly $500,000 in fees charged to the public last year, though the clinic is also charging its 1,500 patients to use its services.
The top grosser in public funds was Tasha Bienert, a family physician at the clinic, who got $158,727 from the Medical Services Plan. Psychiatrist Kevin Kjernisted was paid $120,568. Another psychiatrist, Diane McIntosh, received $118,079. Corporate medical director Peter House made $43,110 while family physician Beth Donaldson got $39,466.
The payments are recorded in the Medical Services Commission's annual financial report for the year ended March 31, 2007. Two other Copeman clinic doctors, Michael Koehle and Mark Gelfer, do not appear in the records. Nor for that matter does clinic founder and CEO Don Copeman, a businessman who once took pre-medicine courses.
It is unclear from the report how much of the fees paid to the various Copeman doctors was for work performed at the clinic, and how much was for work they may have done elsewhere. But medical director House says, "Nobody at Copeman works outside the clinic. We used to."
Besides whatever public money flows to Copeman clinic staff, the centre also charges patients a fee before they can see a doctor. To be seen costs $3,900 for the first year, plus $2,900 for each year after that. That's up, by the way, from $3,500 for the first year and $2,300 annually when The Tyee reported on the clinic in May 2006.
Under the Medicare Protection Act, doctors who have "opted-in" and receive payments under the public Medical Services Plan may not charge a patient for any service normally paid for through public insurance. How then, are Copeman doctors charging twice?
Decision in secret
In late November the government's Medical Services Commission, which oversees payments under the MSP program, ruled after an 18-month investigation that the private clinic on Vancouver's Hornby Street is operating legally, but it remains unclear how that decision was made.
"They refused to provide any reasoning for the decision," says Adrian Dix, the NDP health care critic. "They are denying people their right to know anything about it."
A health ministry spokesperson says it is "frustrating," but section 49 of the Medicare Protection Act says the government can't talk about the commission's ruling. She says Health Minister George Abbott has said the section needs to be reviewed, but meanwhile any answers about the ruling would have to come from the Copeman clinic.
Copeman's medical director House says all he's seen is a two-page letter from the commission that says everything is okay with how the clinic does business. "I don't have the report, no. It wasn't sent to me. I don't know if it was sent to Mr. Copeman."
Copeman did not return calls. Nor did general manager Susan Rafter respond to an e-mail requesting details of the ruling.
However, in an interview with The Tyee at the outset of the Medical Service Commission's review of the clinic, Copeman made clear what his arguments (crafted with the help of lawyers who'd written related legislation elsewhere) would be: the fees are for extra services the clinic provides, not for seeing a doctor.
The fees give members access to services like annual health screening, personal coaching, counselling, diet advice and fitness consultation that aren't covered under the public MSP program. As the clinic's website put it, "The fees for these enhanced medical services are bundled by the centre and made available to each client for a simple, annual fee."
Pay for access
The NDP's Dix isn't buying the argument Copeman is selling. "People aren't paying for those services, and everyone knows it," he says. "You're paying for the right to see a family doctor."
What the clinic is charging for is at the crux of the question. Under British Columbia law it is illegal to charge for access to a doctor for anything that would be covered by MSP. As the Health ministry's website explains: "The Medicare Protection Act protects patients from being charged an extra amount for physicians' services that are benefits of MSP." They can charge for all kinds of medically unnecessary things, but if the doctors are going to work in the public system, they have to provide any service covered by MSP to anyone who asks. If someone refuses to pay the fees, the doctor still has to see him or her.
So if Copeman is charging for the extra services and not for access to a doctor, it should be possible to make an appointment at the clinic for something covered under MSP without paying any fee.
When I ask Copeman's House what happens if someone walks in with a fever or some other condition where a visit would be covered by MSP, he says, "We don't refuse anybody, but that's not our business. . . . We're not a walk-in clinic."
Copeman doctors would treat the person, he says, and there would be no charge. "No, we don't charge a fee for that," he says. "We in our clinic do not charge our patients for any medically insurable service that's available in the province. . . . Doctors don't charge patients at Copeman Healthcare Centre for anything except non-insured services."
Members only
But if House is correct, Copeman officials have failed to explain the policy to the people who actually book appointments. When this reporter called the clinic's main phone line last week to ask about making an appointment, the reception person said, "You do have to be a member." It is possible for non-members to get in to see a doctor, she says, but there's a fee of $175. Even if you don't want any extras.
Told about the response, House says, "No, it's not quite so easy, because that's not what we're about."
Whatever the clinic is doing appears to be fine with the government, and House says the commission's approval shows people should stop worrying about the clinic. "We have a business that complies with the Medicare Protection Act of British Columbia, and that's been proven," he says. "We've gone through a two-year process. There's no smoking gun here."
Fan of American system
At a time when the public health care system suffers from several threats, there are bigger issues than the clinic, House says. "It's ridiculous. You can quote me on that. It's a ridiculous topic for debate," he says. "The story's dead, except in people who don't want to believe it. They believe in conspiracies, and the media fans that."
The best source of health information, adds the clinic's top doctor, is the Fraser Institute, which House says is "unfairly labeled as a right-wing think tank."
The bigger problems with the public healthcare system include chronic under funding and a shortage of physicians, he says, adding that there isn't enough emphasis on illness prevention to help people take care of themselves before they get sick.
For such shortcomings, the doctor offers a cure. "The American health care system is where you're going to get excellence," House says. "We're the only developed country that doesn't have a private and public system running in parallel. . . . Everything else we do besides healthcare is a free market."
He says, "We're not a threat to the health care system and we're not a solution to the health care system. We're an option."
Copeman eyes expansion
Dix says the Copeman clinic does pose a real threat to public health care. If it is allowed to get away with charging patients for access to a doctor, the practice will expand in a hurry. Doctors will be available to those who can afford to pay, and others will have to make do in a deteriorating public system, he says.
"It will be harder to find a family doctor and there will be more extra billing," Dix predicts.
The NDP will fight the decision, he says, starting with figuring out how it was made. "I'm reviewing all options legal and otherwise, freedom of information options, so we can see what was done here."
With Abbott and the federal government refusing to take action against the Copeman clinic, they are practically inviting expansion, he says.
Copeman himself has said in the past he plans to have 40 clinics across Canada within five years. If so, many more Canadians could be asked to open their wallets before their doctors will open the door.
Related Tyee stories: