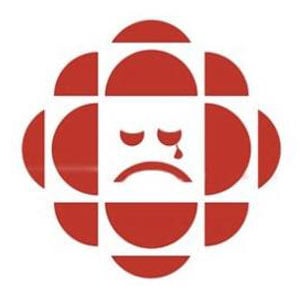 Foreign news aggregators could end up being subject to Canadian taxes and the CBC may be told it can't have digital advertising if the recommendations made in a committee report to Parliament on how to save Canadian media are acted on.
Almost two-dozen recommendations were made in the report, though the prime minister had outright rejected one by noon Thursday.
The Standing Committee on Canadian Heritage spent more than a year listening to experts and members of the media about the state of the media industry in Canada and issued 20 recommendations in the report tabled in the House Thursday.
The report talks about the need to protect Canadian journalism as a pillar of the country's democracy and notes the decline of newspapers in the last decade.
It said the Canadian newspaper industry has lost 164 newspapers in recent years. At the same time digital advertising revenues shot up from $560 million to 4.6 billion over a 10-year period.
Much of that revenue has not gone to Canadian papers with a digital presence, however, but to U.S. digital outlets like Google and Facebook, according to the report.
"Times are difficult for the Canadian print media as their advertising revenue migrates to digital platforms," it reads. "Print dailies have been particularly hard hit by this trend."
The report shows ad revenue for dailies was nearly cut in half from $2.6 billion to $1.4 billion from 2005 to 2015.
The committee was tasked with finding solutions to the problem and issued a list of 20 recommendations.
One was already causing a stir Thursday morning: the suggestion to apply a five per cent levy on broadcasters, meant to help develop Canadian content, to broadband services.
During the last election in 2015, the Liberals promised they would not bring in a so-called "Netflix tax," and accusations the committee was suggesting just that immediately began swirling when news of the recommendation got out.
But Prime Minister Justin Trudeau flat-out rejected the idea during an event in Montreal, saying it's "not an idea we're taking on."
Among the 20 recommendations are:
Giving a tax credit to print media for a five-year period to cover some costs of their transition to digital media.
Ensuring foreign media outlets and aggregators publishing Canadian news aimed at a Canadian audience are subject to the same taxes as local outlets.
Creating an initiative to train Indigenous journalists.
Having the CRTC step up efforts to track and enforce broadcast license requirements to ensure local news obligations are being met.
Forbidding the CBC from selling advertising online.
Changing the definition of a registered charity to include media outlets.
Have the government provide start-up fund for new digital media.
A number of those who testified before the committee said the CBC's ability to sell advertising on its website created insurmountable competition for private news outlets.
Globe and Mail publisher Phillip Crawley said the Crown corporation is his newspaper's largest competitor. Eight other media outlets made similar complaints to the committee.
In a letter to the committee included in the report, CBC President and CEO Hubert Lacroix defended the corporation's ability to sell advertising on its website.
"Last year we earned $600 million in self-generated revenue of which $253.2 million was advertising revenue," Lacroix wrote in the November 2016 letter. "Just 10 per cent of that advertising revenue, $25 million dollars, came from all digital advertising across CBC/Radio-Canada."
Those testifying also suggested that CBC content be made free to other media outlets.