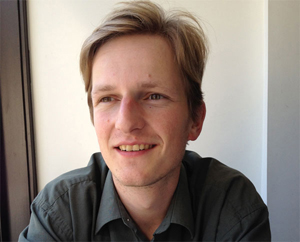 You've heard the doom and gloom about climate change. How we're utterly addicted to oil. Dangerously committed to rising temperatures. Helplessly dependant on politicians unable -- or unwilling -- to save us from calamity. None of those observations are incorrect. Yet neither do they convey how profoundly climate change is already transforming North America's technology, politics, business models and relationship to nature -- in effect, our entire culture.
On Jan. 22, four of Vancouver's leading environmental thinkers will discuss how those changes are reshaping our daily lives in ways surprising, exciting and not wholly negative. You can find tickets and details here for the free event, which runs from 7 to 9 p.m. at SFU Woodwards. It features influential communications leader Jim Hoggan, sustainable business expert Christie Stephenson, Tsleil-Waututh Nation project manager Carleen Thomas and clean technology insider Keith Gillard.
In the meantime, we sat down with the Tyee Solutions Society's lead climate change reporter, Geoff Dembicki, who's co-moderating the Wednesday evening event alongside the Stonehouse Institute's Ashley Arden. We asked him to explain why global warming can no longer be considered a narrow "environmental issue," how it's actually a broad cultural phenomenon comparable to the Internet, and why traditional media coverage is failing to communicate this new reality.
On the formula used in most climate reporting:
"I've been on the environmental beat for about four years now. And in addition to reporting on climate change from Washington D.C., South Dakota, Fort McMurray, Hartley Bay and Beijing, I've also read a truly uncountable number of stories on the subject. You begin to notice certain frames, or narratives, appearing over and over.
"One of the most pervasive is something I'll call a conflict narrative, where you basically have group A trying to prevent company B or government C from doing something bad. Or maybe something bad is already happening and group A is trying to reverse it. There's nothing inherently wrong with this frame. I've used it in many of my own stories. Enbridge's Northern Gateway saga is a good example.
"The problem is this type of narrative reinforces the idea that control over our planet's destiny is concentrated among only a few political or business elites. People then feel the best way to achieve progress is through prolonged struggle with those elites, and only once they're defeated can society truly move forward. But in the meantime we remain seriously deadlocked, at least that's how it seems."
On why climate change isn't an 'environmental issue':
"There's another narrative you see quite often, which is sort of a reaction to the whole conflict thing. In this frame -- a transition narrative -- there's a recognition that in fact our journey away from a carbon-heavy civilization has been going on for quite some time, and is beginning to manifest in some pretty significant ways. Like how worldwide sales of electric vehicles went up 300 per cent last year, for instance.
"So the way this usually plays out is that company A has developed world-saving technology, and if only barriers B and C were removed, we'd have a good shot at stabilizing the climate. Like I said earlier, there's nothing incorrect here. But where the transition frame is lacking is that it portrays climate change as a narrow environmental problem that can be fixed with the right technology or policies.
"That's not to put down those solutions. Actually, I think we need to be discussing them way more than we currently are. But what I've come to realize is that climate change cannot be properly understood as an objective issue with clear winners and losers. It should be thought of more broadly as a phenomenon that literally touches all of human existence. So its impact on our culture will be truly profound."
On how the Internet provides a useful analogy:
"If that all sounds hopelessly abstract, I'd ask you to consider another phenomenon that is in many ways quite similar to climate change: the Internet. The Internet is everywhere and nowhere. It connects the actions of billions of people across the planet. Of course, nobody is denying that the Internet exists. But what is the Internet objectively? You can't hear it, see it or touch it. In some ways it's totally intangible.
"But at the same time it's completely transformed our culture: the way we produce technology, conduct business, run politics and relate to our external environment. Climate change is reshaping those same areas of human activity. We're creating radical new ways of producing energy. Running the planet's biggest corporations on completely new ideals. Fighting political climate wars. We're witnessing the breakdown of our relationship to the natural world.
"It's a scary time to be contemplating the future of human existence. But it's also an exciting time. And that's really why we're getting four of Vancouver's leading environmental thinkers to speak this Wednesday evening: to give people glimpses of the uncertain but not unforeseeable future that we're all creating together."
Make sure to RSVP here for a ticket to the free Jan. 22 speaking event, "How Climate Change is Reshaping Our Future," which is presented by The Tyee Solutions Society, the Stonehouse Institute and SFU Woodwards.