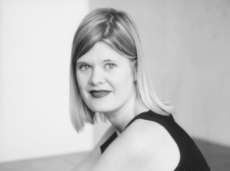 Narrative nonfiction? Literary journalism? How to define this "blurred genre," as the great master, the Polish journalist Ryszard Kapuscinski, called it? I've collected a few more terms:
Participatory journalism. Personal journalism (includes memoir). Immersion journalism (see also: drowning journalism, thrashing around journalism or hanging out journalism). Gonzo journalism (see: Hunter S. Thompson). New journalism (see: Joan Didion and Tom Wolfe or go further back to George Orwell and Joseph Mitchell; it's very much a 20th century genre). New New Journalism, the title of an excellent new book of interviews edited by Robert Boynton, who directs New York University's graduate magazine journalism program. (The New New journalists are just like the old New journalists, except somewhat more political and social in their motivations, as far as I could gather. And they all work for the New New Yorker.) Reportage, the French term. Narrative nonfiction. Writerly nonfiction. Fact as fiction. Literature as fact. Witness literature.
And we come back to literary journalism, the old standby, which some New New Journalists feel is too ostentatious because it uses the term "literary," but which serves its purpose because it encompasses the two genres involved: journalism and literary writing; or storytelling.
'The forest of things'
This debate around labels speaks to the newness of the genre. It is still finding itself; it hasn't settled out yet. The novel must have been this way a couple of hundred years ago. Roughly speaking, this literary form combines traditional reporting-interviewing, research, visiting the scene-with the techniques of fiction writing-having a voice, scenes, characterization, dialogue, metaphor. It can be first person, but doesn't have to be. It cares about the writing as much as the research and the two are inseparable.
In the New York Times Books section this summer, there was an article titled "Truth is Stronger than Fiction" about the rise of literary nonfiction and why magazines and publishers are betting on nonfiction over fiction. An Atlantic Monthly editor explained why the magazine has decided to stop regularly publishing fiction.
''In recent years we have found that a certain kind of reporting -- long-form narrative reporting -- has proved to be of enormous value . . . in making sense of a complicated and fractious world,'' he explained. ''Certain kinds of nonfiction writing have claimed some of the territory once claimed by fiction. Not because nonfiction writing has become 'fictional,' in the sense of taking liberties, but because certain traits that used to be standard in fiction, like a strong sense of plot and memorable characters in the service of important and morally charged subject matter, are today as reliably found in narrative nonfiction as they are in literary fiction. Some might even say 'more reliably' found.''
It was again Kapuscinski who captured best the meaning of this genre. In an interview in Granta a few years ago he said, "You know, sometimes, in describing what I do, I resort to the Latin phrase silva rerum: the forest of things. That's my subject: the forest of things, as I've seen it, living and travelling in it. To capture the world, you have to penetrate it as completely as possible…
"Story is the beginning," he said. "It is half of the achievement. But it is not complete until you, as the writer, become part of it. As a writer, you have experienced this event on your own skin and it is your experience, this feeling along the surface of your skin, that gives your story its coherence: it is what is at the centre of the forest of things."
So silva rerum: the forest of things. That is possibly the best definition I've heard.
He also said, "I'm not forming a manifesto and certainly don't want to appear dogmatic. But I do feel that we are describing a new kind of literature. I feel sometimes that I am working in a completely new field of literature, in an area that is both unoccupied and unexplored."
He said, "The traditional trick of literature is to obscure the writer, to express the story through a fabricated narrator describing a fabricated reality. But for me, what I have to say is validated by the fact that I was there, that I witnessed the event. There is, I admit, a certain egoism in what I write, always complaining about the heat or the hunger or the pain I feel, but it is terribly important to have what I write authenticated by its being lived. You could call it, I suppose, personal reportage, because the author is always present. I sometimes call it literature by foot."
Defining literary journalism
Literature by foot. The forest of things. Some defining characteristics, besides fiction-writing techniques:
1. Literary journalism enters deeply into subjects' worlds. For Adrian Nicole LeBlanc's book Random Family, she spent ten years immersed in the lives of a single family. Literary journalism is more in-depth than most other journalistic forms. It is more intimate. It also tends to take more time, which the press, concerned as it is with daily events and daily deadlines, doesn't have.
2. Literary journalism is concerned with the everyday. The telling details. The moment. And often with voices ignored by the press. It is interested in everyday people in unusual situations, not just experts.
3. Literary journalism relies on voice. It is not just fact-finding. It is concerned with style, rhetorical flourish, the precise word chosen. Literary journalism can involve an internal voice. It is often highly idiosyncratic. Take Joan Didion, one of the pivotal figures in the New Journalism of the '60s and 70's, whose style is intensely personal.
The rise of literary journalism is partly due to the fact that daily news and analysis don't get close enough. People feel something is missing. As well, the audience of today wants to be entertained while they are being informed. We want a good read. I recently bought a thick anthology of magazine articles called Jubilee: One Hundred Years of the Atlantic, which was printed in 1957 and which I got for a dollar in the cheap books bin at a used bookstore. Almost none of these articles would be published today. The overall style is dry and impersonal, highly factual but not particularly compelling to read, with the exception of an incredible series of letters by James Joyce, some to the Atlantic editor, delineating the legends the gossip mill was circulating about him, and one to his Aunt Josephine, who had lent out the copy of Ulysses he'd sent her without reading it ("and people in Dublin have a way of not returning books"). His writing is fantastically readable, chronicling his phobias and anxieties and his sense of grandiosity, but again it is intimate, idiosyncratic, personal and full of details. It is literary journalism.
What is the truth?
One of the big debates surrounding literary journalism is over the issue of truth. Being so subjective, is it possible to get to the truth? And when using the techniques of fiction writing-i.e., setting scenes, using dialogue and characterization, having a beginning, middle and end-isn't it just another form of fiction? Some people go ballistic at the term "creative nonfiction" for this reason: to be creative with the facts is seen to be a kind of manipulation of the truth.
This seems like a bogus debate. We know from recent scandals at the New York Times that "hard news" journalists can also serve an agenda and make things up. Literary journalism has an advantage over straight journalism in that it gives room for the writer to be present and revealed to the reader, furnishing the necessary context so the reader can decide how much he or she shares that perspective. Biases can be made plain. In the end, the only thing we are left with is the character of the writer or journalist.
I do believe that journalism, all journalism, has a duty to present the facts. We live in very literal times. In the past, writers like Joseph Mitchell at the New Yorker or Farley Mowatt could fabricate part of their stories based on the truth, as if they were serving a capital-T truth. Composite characters were acceptable. Today this would be scandalous. When it was discovered that Janet Cooke had created a composite character of an eight-year-old heroin addict for a Pulitzer-winning feature in the Washington Post, she lost the prize and her profession.
I belong to a circle of literary journalists who agree that what we write must have happened as we say it did. That nonfiction is nonfiction. But in terms of really getting to the heart of a story, I don't believe hard news, daily news, can even approach the same ability to get inside the story.
How to do it
So how does one go into a place, a subject or a foreign country? I have worked in a number of countries including Cuba, Israel, the Occupied Territories, Egypt and most recently, Iran. So I can only speak from my own process and from the perspective of independent journalism, which doesn't have an office and translators or fixers on the ground or a great deal of money with which to make things happen.
1. Become informed before you go. Read and research widely, take classes, follow online newspapers in your destination country, join listserves, gain awareness of security issues, study a primary language. Developing a working knowledge of the language has been essential for me, especially in places where no one speaks English or French. I had studied Hebrew at Tel Aviv University before writing my book about Israel and Palestine and I immersed myself in Persian before heading to Iran, where I had to speak it every day.
2. Make contacts before you leave. Visit relevant cultural centres, attend cultural events. Request introductions to potential contacts in your destination country, obtain information on NGOs, gather email addresses, phone numbers, addresses. I was fortunate to become connected to someone in Tehran who offered me a place to stay and immediately took me inside Iranian society. Had I been staying in a hotel, I would have been observing many things from the outside.
3. When you get there, find "nodes" to connect you to interview subjects. Top sources include local journalists, aid workers and research associations. Use these connections as calling cards. Making contacts this way is useful when covering any subculture. People trust you more when you come through someone they know and trust.
4. Respect cultural customs. This goes for local as well as foreign journalism. Respect the norms of the population you wish to interview. I had to wear hijab in Iran, which is mandated by law. In religious homes I kept my scarf on so no one's father or husband had a heart attack. At the same time, there's no point in being a "try-hard"-I didn't wear the chador, but dressed as modern women do in urban areas, meaning jeans and a light jacket and scarf. Only difficult when the temperature hit 47 degrees.
5. Be a walking tape recorder with eyes, in the words of the literary journalist Martha Gellhorn. Get more information that you need, especially where you won't be going back. Fact check as you go. Keep notes on surroundings. Jot down impressions. Look for the stories, anecdotes, telling details, that act as metaphors. Good stories that don't serve the structure are red herrings and will have to be cut.
6. Use the power of attention. It's amazing what people will tell you if you are genuinely interested. If you really listen. All this is part of following your interests or basically allowing your natural inclinations to guide you.
7. Secure your data. Email data, transcripts, drafts and contact information to an external email account or leave copies in a separate residence. Destroy information that could cause trouble for yourself or others. I always thoroughly check my belongings before passing through customs or border areas and keep names of interview subjects in separate notebooks. You have a responsibility to protect the safety of your interview subjects in a hostile environment.
8. Tips for dealing with soldiers and security. Be boring. When people get bored, they go away. Look nondescript. Do not volunteer information. Do not submit passively when you believe your rights are being violated. Remain calm. Keep phone numbers of your consul or embassy and others who can help in case of arrest, detention or confiscation of materials. When I was arrested in an Iranian town on the border with Iraq I managed to talk my way out after a couple of hours. It was only later that I recalled the advice given to me by an experienced Iranian woman journalist who had been arrested many times: "Always cry." Next time!
A confidence game?
In this kind of intimate journalism, you get close to your subjects. Where are the red lines? What obligations do you have to those you write about? Just how close can you get to your subjects?
There's always a risk of Stockholm Syndrome: being taken hostage by your subjects and then allying with them. You often turn out to like them on a personal level, but your job is to be honest in your account or you end up writing puff pieces.
Joan Didion said that writers are always selling somebody out. Janet Malcolm put it even more severely in her great book, The Journalist and the Murderer. She caused an uproar among journalists by beginning the book with these words: "Every journalist who is not too stupid or too full of himself to notice what is going on knows what he does is morally indefensible. He is a kind of confidence man, preying on people's vanity, ignorance or loneliness, gaining their trust and betraying them without remorse."
But, a responsible journalist is not going to betray without remorse. A responsible journalist is going to think long and hard about how the writing might affect those involved and whether it's worth it. Sometimes it's not. Sometimes interesting, important things get left out because it's just not worth the consequences someone may face. This is especially true when one is writing about non-public figures, about simple people and about those who may not know they are being written about and may not understand the consequences of being candid with a journalist. Sometimes you have to disguise identities to ensure their safety. When literary journalist Denis Johnson (who also writes fiction) was researching a story in Liberia, he was taken into custody and questioned. He named names. Later, outside, he saw the people who'd helped him: "A dozen half-naked Liberian men now stood in a line with their hands bound behind them. They all stared at me with sorrow and rage as I passed by.'' One admires his courage in writing about what he did, but it is a cautionary tale.
It's not necessary to go to foreign countries to find stories; the stories are in our backyard and we all have access to certain people and places given our backgrounds. There are billions of stories. Everywhere. Everyone has multitudes. Kapuscinski said of his writing that, "I managed to stop for a fraction of a second this eternally fleeting life and show the image to others." This is the point of literary journalism. In a world so complex and dynamic and overwhelming and flooded with contradictory information, it is why this kind of literature matters.
Deborah Campbell recently returned from six months in Iran. She is an associate editor at Adbusters and author of This Heated Place. This text is from a talk she gave on October 25th as part of the UBC Creative Writing Masters' Series.