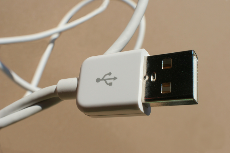 My kettle and my computer have become weirdly linked under the category of "breakfast technologies." I like to start my day with a cup of Chinese Green Tea and a dozen or so ideas. Despite the distance between Vancouver and China, it's relatively easy for me to make a good cup of tea. But the other part of my breakfast is more difficult.
This morning, online with my tea, I find that twenty-odd people I have never met have sent me information. Cool stuff. Today, it ties into my work on Asian environmental policy, and my more obscure interest in remixes of old Queen tunes. Why? Because I do the same for them.
We all use a service called del.icio.us about which allows us to easily find, create, and swap information. If you've ever added it to your list of favourites, you'd be right at home. There is one extra step: when you bookmark an item you tag it with relevant key words. "Queen DaftPunk Mashups" for example, and "China Energy" http://del.icio.us/tag/china+energy were two I used this morning. That creates an index, or folksonomy http://en.wikipedia.org/wiki/Folksonomy, that anyone can consult. Better yet, you can subscribe, as I do, to a series of tags and have the results delivered to your inbox to greet you in the morning. Flickr, the popular Vancouver-born public photo database, lets me share images in a similar way.
Usable masses
Pooling recommendations makes the massive amount of information online not just accessible but usable: Google rankings may tell you what's popular, but del.icio.us can help you find what's relevant. It's not just these two sites; I've found that suddenly, across the internet people are into sharing. We're way beyond just trying to figure out how to work our high-tech machines - my friends are far less interested lately in how much RAM or iPod storage they've got -- and far more interested in what people are doing with them. Cool is still about capacity - but now it's the user's not the gadget's.
Back to breakfast. I've read two columns in Asia Time online, discovered the existence of DAWN, an English language daily paper from Pakistan, found a local group that does advocacy work on sustainable energy policy and a site called The Quiet American that hosts a collection of short audio snapshots from around the world; the sound of typists in a Calcutta market mesmerizes me.
I've got a thing for transit trains and subways, a hobby interest. The Quiet American, it turns out, has a good recording of the A-train pulling into New York's Canal street station. The recording would fit perfectly into a small project that I've just started. I send out a quick e-mail request asking to use some info and a few hours later the response comes in: "That's fine with me. I have a lot more where this came from. O, and if you use the NYC thing, can you mention my website?" Done.
Non-specialist experts
Today also turns out to be a Wikipedia day. I'm an irregular contributor to a few entries in the user-maintained encyclopedia, and I want to add a few useful links to the APPCDC entry. At first, I was skeptical of an encyclopedia that was written by anyone who happened to come along. But then I kept finding useful information there. It's got more entries than Britannica, and it puts me in a very different position - it's difficult to resist sharing when I find a gap that needs filling. Or, if I'm curious about something, I plant a "stub", a small incomplete entry, and watch as the community of users slowly fills in knowledge about it.
The line between reader and writer fades away as soon as I cross it. Instead of an invisible source handing down information, I'm part of its creation. It feels strange at first, but it should be no surprise that Wikipedia is rated as being as reliable as Britannica - one simply shows what the other keeps hidden: that information comes from somewhere, from people thinking about and analyzing the world around them. Speaking of the world around me, it's time to get out of the house. I can't stay glued to a computer forever. But I bring some of it with me; I slip the CBCUnplugged podcast and the aforementioned mashups onto my mini-disc player, as well as a few doses of Mandarin Vocabulary for Beginners to surprise me on shuffle.
On the SkyTrain, I use my player to record a few clips of the announcer's voice to go along with the clips of the A-train I was given this morning. Although it's been slower to happen with our portable tech-toys, they too are dismantling the walls between consumer and producer and turning us into sharers instead of hoarders. Treating an iPod as an obese Walkman or a cell phone like a really small land-line is like seeing a computer as a typewriter glued to a telephone with an IKEA catalogue stuck in the middle; all three cases miss the point.
Virtual artifacts
Photobloggers and neo-field recorders bring more artifacts of the offline world online. At the same time, projects like denCity.net, which uses cell phone barcode scanning to link physical locations to digital information and Soundpryer and other Roadcasting technologies, which extend the reach of file sharing networks right onto your bus ride to work, are bringing more of the online world into what used to be consider offline space. It's rip, mix, burn all over again, although now you can share much more than your CD collection.
But it's not just about the penetration of technology; it's about the spread of the types of behaviour and social conventions that specific technologies encourage. If creation and collaboration are the underlying regulators of the online world, and more and more of our daily exchanges go on online, will we see broader changes? In politics? In community life? In how we think and act? I think that's a safe bet.
We have had (and still have) other communal systems of meaning making and creation. Think of religion. Think of economics. In both cases, the more successful the system, the more it permeates what we do, the more it influences how we see things on a day to day basis. As we become more purposeful in our use of collaboration online, it may easily become a greater feature of our off-line world (even as the distinction between those two starts to blur). Our perception of many things could change.
Take authorship. How much sense does it make to attribute this piece to one author? Can you separate out what I've said from all the links embedded in the text? From the comments that some of you might post just below it? You could. But not without changing something fundamental about what it is. So that's breakfast. There'll be lots more at lunch from many more people, and important things to test our ability to make and think together.
Alex Aylett is a freelance writer and environmental policy researcher based in Vancouver, BC.