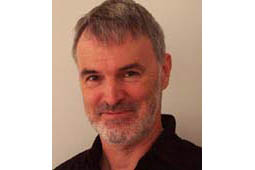 Editor's Note
TheTyee.ca
Welcome to a corner of The Tyee devoted to helping you get things done to improve your neighbourhood, your town, your world. Today's media is awash in advice for business managers, tips on how to command underlings, sway bosses and squeeze a bottom line. But where can you go to find out how to wrest victory from city hall or a polluting corporation? Where do you learn what it really takes to win the day as a citizen? Start here, with fresh insights every week.
Kicking things off: a 10-part series excerpted from just published The Troublemaker's Teaparty: A Manual for Effective Citizen Action, by Charles Dobson. The series will cover the following topics:
Why we need more active citizens
Community organizing basics
Leading and facilitating
Preventing grassroots wilt
Projects that bring people together
Practices that build community and democracy
Designing and running a public-interest project
Working with the media
Thinking and acting strategically
Lessons from Alinsky and Gandhi
Dobson, who teaches art and design at Emily Carr in Vancouver, cut his teeth on these topics in 1995, writing an organizing guide called The Citizen's Handbook. Back then, Dobson says, "Many people were interested in how ordinary citizens could effect changes in their neighborhoods by working with local government. The call came not only from citizens, five local task force reports recommended the same thing. They covered a lot of ground: health care, climate change, child protection, safety, urban landscape, family service, and the environment and the economy.
"Despite the range of their issues, all the reports came to the same conclusion: to make real progress on large-scale social problems we needed far more citizen participation; more people involved in public life; more people willing to step beyond the bounds of their private property and the private world of friends and family. In other words," says Dobson, "we needed strong democracy: deep, broad, citizen involvement in public interest issues, as a regular--if small--part of everyday life.
"But there was a problem: a great gap between what the task force reports called for and what was actually happening. In Vancouver, only a handful of people were involved in anything on a regular basis. The city did public participation projects when they felt necessary, but always short-term, 'hit and run' participation. In most cases, it was done to garner support for initiatives devised by bureaucrats. While they claimed to be big fans of partnerships between citizens and government, they showed little interest in anything beyond tightly controlled citizen involvement as a way of managing public perceptions and containing dissent."

If citizens in Vancouver wanted to see more meaningful citizen involvement, so did citizens in many other cities. A group from the Vancouver CommunityNet asked if they could produce a web version of The Citizen's Handbook. The version of The Citizen's Handbook remains one of the few complete grassroots organizing guides available on the web.
Dobson's follow-up, The Troublemaker's Teaparty, is smart, clearly presented, and wholly up to date. The manual is available from bookstores and New Society Publishers.
And starting next week, for the next ten weeks, you'll find a fresh bite of it right here at The Tyee.