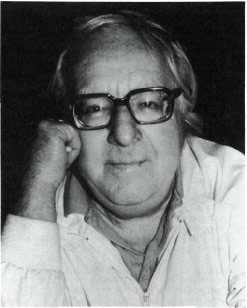 I vividly recall reading The Martian Chronicles when I was about 10, in 1951-- and being outraged when one of my teachers, having borrowed my paperback copy, returned it in terrible condition. (It was a PocketBook, costing 25 cents, with a gorgeous map on the back cover.)
Now, I gather, Bradbury is on the schools' required-reading lists. But 60 years ago he was strictly extra-curricular -- prominent only in the shabby literary underworld of pulp fiction. He appeared in magazines like Planet, Thrilling Wonder Stories, and Amazing Stories.
But he almost immediately broke out of pulp into the up-market of magazines like Saturday Evening Post and Collier's, the mainstream print media. I followed him there as well, along with millions of other readers in those pre-Internet years.
His mainstream success was partly due to his talents as a writer. Bradbury was simply fun to read, a master of slightly purple prose learned from Thomas Wolfe (a writer now largely forgotten). A Bradbury sentence could be a roller coaster, pumping more sights and sensations between subject and object than most of us thought possible.
But he was also writing in one of the few genres where Americans could talk (obliquely) about the postwar world dawning around them. Having fought a hot war to defend freedom, the U.S. had immediately plunged into a Cold War in which no one dared ask questions. Imagine the year after 9-11, extended indefinitely.
An allegorical America
No one cared, though, about science fiction; Bradbury was making two cents a word writing for an audience of kids like me or a little older. His Martian stories were appreciated individually, but combining them in The Martian Chronicles made them greater than the sum of their parts.
In effect, Bradbury's Mars was an allegorical America, complete with a doomed native people, the transformation of a strange landscape and the creation of a new civilization.
But it was a little more than that. In one of the first stories, members of the first expedition find a Mars that seems like a Middle West town complete with the late relatives of the crew. It seems like a happy reunion, but one of the Martians says to a suspicious crew member: "We'll be what you want us to be." And then they kill the crew.
You have no idea how subversive that idea was in 1950: That the American Dream was a suicide pact with ourselves, a failure to understand that others see us as a threat and that we are our own worst threat.
Bradbury got away with it. Then, riding the wave of the Chronicles' success, he dropped Fahrenheit 451 on McCarthy's America. Montag, the fireman whose job was to burn books (and occasionally book owners), was a Cold War archetype; his wife, lost in her interactive soap operas on wall-size TV and the music on her "seashell" earbud radios, was a pre-vision of our own Apple world.
The Soviets had their dissident authors, publishing samizdat fiction that satirized communism. We had Bradbury, working in a genre too marginal to deserve attention from the authorities. And we all understood that he was really writing about our own lives and times.
A resident of Los Angeles, Bradbury refused to learn how to drive and walked if he couldn't get a lift. That led to "The Pedestrian," a story about a man who's arrested for the crime of walking on the sidewalk. It rang a chord with my grandfather, whose eyesight forced him to stop driving. The cops routinely stopped him as he walked home to Laurel Canyon from baseball games. Finally they recognized him as that nut case, and left him alone.
Preventing the future
I saw Ray Bradbury twice in the 1950s, when he was an early advocate for space travel. The first was at a panel discussion in 1956 (I think it was held at Pacific Palisades High School). It was something to do with the future of our nascent space program. The other panelists were scientists in dark suits; he wore a sports coat, heavy-rimmed glasses, and a blond crew cut.
At one point he told the very large crowd: "We're going to the moon and the planets, and some day -- I don't know how we'll do it -- we'll go to the stars." The scientists and the audience almost laughed him off the stage.
The second time was at Santa Monica Library in late 1957 or early 1958, not long after Sputnik went into orbit. Bradbury, speaking to a much smaller audience, looked very confident as he predicted: "We'll be on the moon in five years and Mars in 20 years."
No one laughed that time.
(It's fun to imagine a parallel world where Bradbury's predictions came true: JFK congratulating the first astronauts on the moon in July 1963; Jimmy Carter winning re-election in 1980 thanks to the successful Mars voyage during his first administration... and then having to deal with the extinction of the Martians in his second.)
It doesn't matter, of course, that Bradbury was wrong. The job of science fiction, he famously explained, is not to predict the future but to prevent it.
To an extent, he succeeded: Those of us who grew up on his stories (and on Mad Magazine, Pogo, and other underground media) became young adults with pretty good bullshit detectors. We understood that our major media -- print, TV, movies -- were lying to us, or at best not telling us the whole story. We didn't accept the future they were peddling: nuclear war, Vietnam, political repression of inconvenient attitudes. Maybe Bradbury couldn't prevent the future, but at least he forestalled it. And he gave us a narrative to help us understand it.
I rarely read Bradbury in his later years, though I was glad that he was still writing: every generation needs him. News of his death put him at the top of Twitter's trends. And it's wonderful to see that he's in the current issue of The New Yorker -- writing to his last breath, an inspiration and a mentor to a new century facing old sorrows.