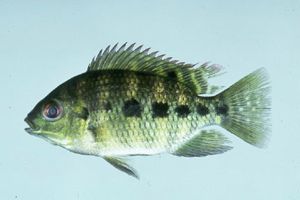 Four Fish: The Future of the Last Wild Food
Paul Greenberg
Penguin Press (2010)
Recent news reports are chilling. Eagles are "falling out of the sky" after the failure of the chum salmon run this winter. UBC researchers find we really are fishing down the food chain from the big predators to the forage fish like sardines and anchovies -- because we've removed most of the predators, allowing the forage-fish populations to explode.
We have too many consumers and not enough protein, and our continued demand for wild predatory fish will be the ruin of them, and of ourselves. That prospect makes Paul Greenberg's book especially timely and worth reading.
Greenberg, a recreational angler from boyhood, noticed the changes in the populations of the fish he loved to hunt off the northeastern shores of the U.S. That led him to study four wild species that we have all loved to hunt for entirely too long: salmon, bass, cod, and tuna.
Our own history is entwined with these fish, he argues. First we hunted salmon in easily accessible streams. Then we moved offshore, first for bass, then for cod. In the process, we irretrievably ruined the wild stocks and began to explore farming them. Now, to sate a recent appetite for sushi, we're hunting bluefin tuna in deep waters around the world.
Wild salmon at caviar prices
I was glad to see Greenberg paying little attention to British Columbia; we know our own salmon problems, but not those of other jurisdictions. Instead he shows what's happening in Alaska to the king salmon, also known as the chinook or tyee salmon. The Yupiks, far up the Yukon River, are trying to maintain a sustainable salmon fishery under state fish and game rules. By offering fair-trade, sustainable salmon, they can actually fly it out of northern Alaska to restaurants in New York City, charging a handsome fee.
But the fee is nowhere near what it should be. "Whereas Alaskan salmon outnumber Alaskan humans by a ratio of fifteen hundred to one," Greenberg says, "the global human population outnumbers the global wild salmon probably somewhere on the order of seven to one." We should be pricing wild salmon like caviar, or simply dropping it from the menu altogether.
Domesticating salmon is an obvious alternative, and Greenberg says Europeans have been doing it since at least 1400. The Norwegians began modern fish farming in the 1960s, as wild Atlantic salmon were fished out, and created a new genetic line in 1971.
The rise of Salmo domesticus
We are now living with the consequences: damage to wild stocks, ecological imbalances, and worrying genetic changes. In just 14 years, Greenberg says, the Norwegians created "Salmo domestics," a fish with double the growth rate of wild salmon. These creatures have been exported to Nova Scotia, Chile, and of course B.C. fish farms now produce three billion pounds of salmon a year, triple the production of wild salmon.
The Norwegians Greenberg talked to seemed genuinely baffled by the hostility to farmed fish; they see themselves as helping to feed humanity. Even the news of established populations of escaped farm fish in B.C. streams didn't bother them.
Similar efforts to farm sea bass have been far less successful, Greenberg says, and for the same reasons we can't easily domesticate Siberian tigers or grizzly bears. Top predators don't breed easily or plentifully. They don't like people. They'd rather be mobile than comfortable.
"If you were to look for a portrait of an animal that by all rights shouldn't be domesticated," says Greenberg, "you would be hard-pressed to find a better example than the European sea bass." And the same is true of cod; efforts to farm them have been unsuccessful on any useful scale.
In deep water
So now we're going into deep waters to hunt tuna, largely because of an acquired taste for bluefin tuna that even Japanese sushi chefs rejected until recently. They are so big that they bear comparison with whales, and like whales they ignore national fishing boundaries.
"They are in all respects an unmanageable fish," Greenberg concludes, and that only worsens their plight. The U.S. can't even catch enough of the remaining populations to meet its legal quota. Bluefin sushi will soon be an experience as unattainable as the taste of roast passenger pigeon.
So should we simply stop eating fish? Greenberg seriously considers this option, but then chooses closed-containment fish farming -- not of the top saltwater predators, but of freshwater species more easily managed.
One is a version of Pangasius, known in Vietnam as tra. Goldberg makes a comparison: "Whereas an acre of codfish net pens will produce about ten thousand pounds of cod in a good year, that same acre in Vietnam will churn out half a million pounds of tar. . . From 50 million pounds in 1997, annual production has grown to well over 2.2 billion pounds, a large portion of which goes to Europe. Production is still growing, and no one can quite say where the upper limit will be."
Care for a tilapia fishwich?
Another successful species is tilapia, which has spread around the world from the Nile to Indonesia and Latin America. Fish farmers in the developing world have learned how to create the right conditions to produce an abundant product with a bland, "unfishy" flavour.
"In 20 years," Greenberg says, "tilapia production has tripled from 2 billion to nearly 6 billion pounds annually and is expected to grow another 10 percent in the next year [2011] alone."
And these are not the only species that adjust well to closed-containment fish farming and the demands of the market. Greenberg makes a powerful case that fish farming has been a good idea applied in the wrong way to the wrong species. Rather than trying to grow top predators in open-net farms, we should leave them alone.
So let the remaining wild fish feast and multiply on the vast numbers of forage fish we've inadvertently created for them. Meanwhile, let's use ponds and closed-containment facilities (including here in B.C.) to create a truly productive source of protein. When our own population has reached 7 billion and counting, it's a far smarter choice than driving the last wild predator fish into extinction.