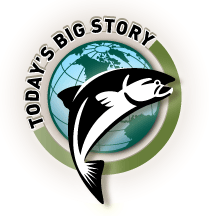 Newly released census data reveal the country's foreign-born population – representing one in five Canadians – is at its highest point since the 1930s.
Recent immigrants – the largest groups coming from China, India, the Philippines and Pakistan – accounted for two thirds of Canada's total population increase since the 2001 census and could be the only source of demographic growth by 2030.
The proportion of British Columbia's population born outside the country is considerably higher than the national average and two in five people are immigrants in Metro Vancouver which, along with Greater Toronto and Montreal, attracted close to 70 per cent of new arrivals nationwide. With immigrants representing 57 per cent of its total population, Richmond has the highest concentration of foreign-born residents in the country.
The new data prompted journalists and headline writers to proclaim a "surge," a "boom" or a "flood" of newcomers, a media tendency that concerns UBC sociologist Rima Wilkes.
"We all have to be really careful to avoid flood imagery," she told the Tyee. "It gives the idea of being overwhelmed by immigration and that creates a threat in how people think about immigration."
Not only is such language potentially dangerous, according to Wilkes, but it also fails to reflect her assessment that the latest figures do not represent a major change in trends since the last census.
In fact, immigration – whether in Canada, B.C. or the Lower Mainland – appears to be holding steady or even declining in relative terms. While the total number of immigrants continues to grow, new arrivals – people who have come to Canada in the last five years – represented exactly the same chunk of the national population in 2006 as in 1996. In B.C., the proportion dropped from 5.9 to 4.4 per cent. And in Metro Vancouver, it slid from 10.5 to 7.2 per cent.
UBC geographer David Ley recognizes that there are problems with integration in Canada – he would like to see skilled newcomers and the benefits they bring spread more evenly around the country and calls the difficulties they face in finding jobs a huge waste of human capital – but believes Canadian multiculturalism has been remarkably successful so far, considering the size of the challenge.
That trend will have to continue if Canada wants to maintain its labour force, tax base and current service levels.
"Once you say we don't want to get smaller, immigration is the only way unless you can convince Canadian-born people to have more babies," according to Ley.
And yet, Ley also perceives a kind of "media hysteria" that draws uncritically from events elsewhere – such as restive Parisian suburbs or terrorist attacks – and produces sensationalized accounts of the threats posed by immigration.
"There are some wild extrapolations that are occurring," he said. "We need straight talk without hyperbole."
Media without exaggeration? Never in a million years.