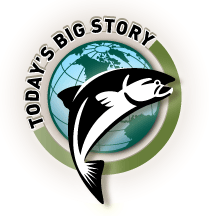 The release of a video showing the October tasering death of a Polish man at Vancouver's international airport has led to calls for greater police accountability and prompted a federal review of the use of 50,000-volt electric shocks to subdue suspects.
The amateur footage shows that RCMP officers shocked Robert Dziekanski twice as he screamed and convulsed before they piled on top of him. Although Dziekanski had earlier thrown a folding table and a computer and appears to have had an object in his right hand when he received the first shock, he looked calm by the time police arrived – contrary to the RCMP's initial version of events – and didn't seem to make any obviously aggressive moves in their presence.
Last week's tasering of a 68-year-old man man who had double-parked while delivering a newspaper suggests the RCMP's use of these devices isn't restricted to situations of imminent danger to the lives of its officers. Likewise, the audio of the airport incident reveals the police had decided to use a taser before even reaching Dziekanski.
Federal Public Security Minister Stockwell Day has ordered a review of taser use but because the RCMP investigation into Dziekanski's death is ongoing, B.C. Attorney General Wally Oppal has said it's too early to discuss appointing a special prosecutor as requested by the NDP.
Since 2003, 18 people have died nationwide after being tasered by police, with a third of those fatalities occurring here in B.C. But the video shot by Victoria's Paul Pritchard could change the equation.
History teaches us that controversies involving the police or military don't go away easily when the events are caught on film. Especially when the incident has an international flavour as this latest one does.
On the other hand, the record of in-house police investigations is not encouraging. Just ask Ian Bush's family.