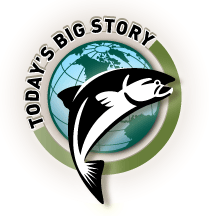 What do pedophiles, terrorists and every municipal politician in Vancouver have in common? They all want citywide Wi-Fi, at least according to the Vancouver Sun.
City staff recommended council find a private sector partner to build and operate a Vancouver-wide wireless Internet service on Jan. 24. At the time, the story was barely covered.
But in the last week, the Sun has been on Wi-Fi with zeal usually reserved for 10-kilometre fun runs or philandering high school teachers.
Wi-Fi, we now know, could expose the city to a terrorist threat during the 2010 Olympics. It also makes tracking and arresting child porn users almost impossible.
What hasn't been reported about Wi-Fi, though, is that setting up wireless in other cities has been fraught with problems. An article in the New York Times called the municipal Wi-Fi approach used so far "short-lived, and needlessly expensive," noting each urban square mile comes with up to a $125,000 US price-tag.
That's a lot of money, the author pointed out, considering the relatively weak signal strength of Wi-Fi has a hard time getting through walls into homes and businesses. Which is fine if you enjoy holding your laptop up against windows.
And though Vancouver's stated goals include community building and greater Internet access for low-income people, Tyee sources wondered what else lies behind the city's announcement. Is municipal wireless a better optic for the 2010 Olympics? A carrot to attract more mobile business? An attempt to keep up with Toronto?
Others have fretted about the health risks of electromagnetic-beaming canisters set up around cities. And, of course, there's always the issue of legal challenges launched by telecoms who stand to lose subscribers through municipal wireless.
There's been little debate too, at this early stage, on how much service is going to cost Vancouverites. In Fredericton, it's free. In Toronto, wireless costs $5 per hour, or $29 a month.
The Wi-Fi debate is far from over in Vancouver. But at least now it's more than city managers doing the debating.