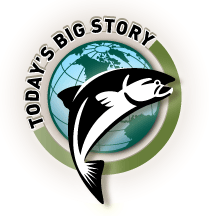 That Liberal media, they just don't know when to quit. First they hound poor Stephen Harper all year, just cause the guy won't talk to them, or, for that matter, invite them to his parties. Next they don't even wait for an election before anointing his successor.
In an editorial today, the Globe and Mail compares new Liberal leader Stephane Dion's early attempts at team building favourably to those of his predecessor, Paul Martin. But in a Freudian slip bound to have the wags at the Western Standard wagging, the Globanistas upsized the opposition leader's credentials one significant notch.
To his credit, Prime Minister Dion (emphasis mine) has not repeated the mistakes of Mr. Martin, whose first acts as a Liberal leader were to punish opponents in the party, perpetuating internecine fighting and contributing to his eventual political failing.
The error (or secret attempt at Liberal brainwashing) is already fixed on the Globe website (behind the firewall). But the potentially prophetic slip lives on in the paper version.
Bizarrely though, the above is neither the first, nor the funniest public gaffe related to the Dion dream team (or the Dionbots, as I call them.)
Last week, Liberal Whip Karen Redman inadvertently alerted the entire Canadian Senate to her own ambitions. In an email meant for one of her four children, but accidentally sent to the members of the upper chamber, Redman let slip her interest in the Liberals' number two job.
"Am not deputy leader," she wrote, according to the Canadian Press. "Do I make another ask…my predisposition is to wait. Any advice, Mom."
Surprisingly, Dion chose former Harvard professor, acclaimed novelist and leadership rival Michael Ignatieff for the job instead. Redman a graduate of the University of Western Ontario and Dion's former parliamentary secretary will have to settle for something less.