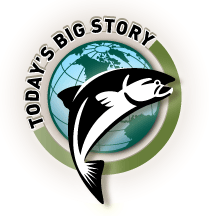 Two days after the Conservatives' surprise announcement on income trusts, and the story still has legs. According to the Vancouver Sun, $20 billion of investor wealth has disappeared since the change.

Down South however, the big story today and, barring a November surprise, everyday for the next week is the mid-term elections.
The NY Times leads with a new set of polls showing Iraq is the top issue for most voters. Only 29 per cent of Americans approve of the Bush administration's handling of the war, the story says, and voters expect big changes if the Democrats win.

Meanwhile, Bush seems content to rally his base, according to a second story. In an appearance on the Rush Limbaugh show, the US president vowed to keep long embattled Defense Secretary Donald Rumsfeld in office until the end of his term.

Bush also used the appearance to step up the attack on his former opponent, John Kerry. Kerry made headlines earlier this week when he seemed to suggest that US troops in Iraq were none too bright. GOP candidates have seized on the gaffe and Kerry, two years of image reconstruction out the window, has disappeared from the campaign trail.

Kerry's slip is just the latest in what has been among the most scandalous campaigns in memory. The Washington Post reports this morning that "not since the House bank check-kiting scandal of the early 1990s have so many seats been affected by scandals, and not since the Abscam bribery cases of the 1970s have the charges been so serious." At least 15 House seats are in jeopardy as a direct result of "Indictments, investigations and allegations of wrongdoing," according to the story.

That has the normally cowed Democrats starting to taste blood. Ken Silverstein, on his Harper's blog, yesterday laid out the top contenders for the House's top jobs.

Lots of good mid term round ups out there if you want to know more. The Guardian page is particularly strong, with a story today on Vermont's socialist would be senator and commentary from Sydney Blumenthal.

The BBC's mid term blog is useful too. There's a funny piece today on the breakdown of party support on MySpace.

Got a good mid-term news site, or story? Stick it in the comments.