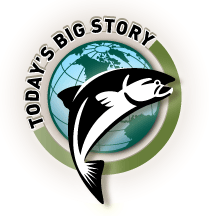 The Guardian is reporting new details of the CIA's extraordinary rendition program today, including evidence of lavish hospitality bills racked up by agents and the tit for tat negotiations that kept most EU governments quiet about the program.
You can look through the Guardian's full coverage of the issue here, or an excellent New Yorker sum up here.

What's Canada's role in all this? Well, it might be more than you think. UBC's Michael Byers says Canadian airports and airspace have been used for rendition flights in violation of international law.

Oh yeah, let's not forget the most famous victim of rendition is also Canadian, Maher Arar.
Arar was back in the news this week when a New Yorker Story named a Boeing subsidiary as complicit in his deportation. Arar's lawyers are now looking in to the story according to the Toronto Star.

A former employee of the subsidiary told the New Yorker he heard executives boast in corporate meetings that they managed the "the torture flights."
In other Arar news, the former minister in charge of the RCMP told a house committee this week that he was never told the agency fed false information about Arar to the US.

Wayne Easter's testimony directly contradicts that of RCMP commissioner Giuliano Zaccardelli. Which had the Sun chain's Greg Weston again calling for the top horseman's head.

If you want more info on Arar, try his website or this CBC backgrounder.

You can also read the Arar commission's devastating report on the affair here, and find out what's missing here.

For more on extraordinary rendition, read this Washington Post story about a German man wrongfully imprisoned for five months under the program. This book, I gather, is also worth the read.