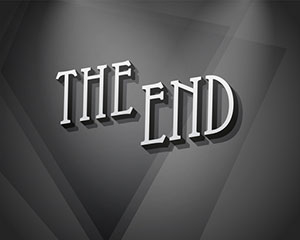 It is probably just a coincidence that a friend sent me a copy of Nathaniel Dorsky's book Devotional Cinema on the same day that I saw This Is the End. But then again, the world works in mysterious ways. Dorsky's book examines film as a means of transmutation, using examples from the films of Ozu, Rossellini and Antonioni, as well as the author's own experiences to illustrate his points. One of the most curious sections of the book is devoted to Dorsky's first memory of going to the movies as a nine-year-old kid. He recounts a six-hour omnibus of features and shorts and cartoons that lasted from midday till early evening. Upon finally being released from the movie house, he found himself oddly changed. Or maybe the world itself had suffered a transfiguration of sorts.
Dorsky writes: "I remember having the oddest sensation. The texture of the sunlight seemed strange and people's voices sounded distant. Quite suddenly, the normal things that were my usual reference points, everything that had been familiar to me in my hometown, all the archetypes and icons, became eerie and questionable. I felt alien and estranged."
The profound sense of dislocation from the ordinary world that Dorsky describes was familiar. Reading this passage, I recognized immediately the feeling he was talking about -- the sense of leaving a film and being fundamentally altered in some mysterious way. It takes a while to gather up the reins of your sense of self again and for a time this other state allows you to experience the world anew.
What this has to do with James Franco and Seth Rogen camping it up in This Is the End, I am not sure. It's maybe nothing, but the book arrived in the mail, I read it, and I went to see the movie. The strange state that Dorsky talks about in his book wasn't induced so much by the film as everything else around it: the Cineplex, the crowds of people, the state of otherness and alienation brought on by any extended form of contact with our current cultural moment.
Dorsky's book was initially written as a talk on religion and cinema that the author gave at Princeton University and This Is The End, in its own way, is also concerned with ideas about religion. Or maybe that's just a convenient way to strand six actors in a space and allow them to brain each other with baseball bats, drink their own pee and generally have a hell of a good time. Hell is the operative word, because the film begins on the end of days, hell on earth, Armageddon, Franco and Rogen, whatever you want to call it. It's all over but for the screaming and the pee drinking.
Hell at Chez Franco's
But before we get to fire and brimstone, first we must set the scene. Things begin peacefully enough at the Los Angeles airport, with Rogen picking up his friend Jay Baruchel, who is visiting from Canada. The boys spend their first few hours together playing video games and smoking up, before moseying over to James Franco's new pad for a housewarming party. If the conceit of actors playing themselves wears thin after the first 20 minutes or so, strap thyself in, because you're in for a very long night.
It doesn't take too long before all the bad behaviour on evidence at Chez Franco is interrupted by the end of the world. Apparently God has seen fit to finally close up shop on Planet Earth. It wasn't the genocide in Rwanda or any other atrocity, but rather Michael Cera getting rimmed in Franco's bathroom that finally pushed God over the edge. Hell opens up and tears Cera a new one and then it is fully on -- fire, demons, brimstone -- everything that horror films have been cribbing from the Book of Revelations is offered up in a steaming bouillabaisse of bad shit. A bevy of famous folks die right away, sucked into the bowels of hell, which is just as well. The idea of being stuck with Aziz Ansari and Kevin Hart for two hours might well drive one to radical means of escape, like actually leaving the theatre.
But this is just the preamble, a means to bring together Baruchel, Rogen, Franco and their other little friends Craig Robinson, Jonah Hill, and Danny McBride, and stick them together for one hour and 46 minutes. As the boys slowly figure out that something is not right in the Hollywood Hills, seeing as they're on fire and riddled with priapic demons, they hole up, divvy up the food and water and turn on each other.
As things degenerate, you might wish that This Is the End would actually do just that. But no, it takes a very long time and more than a few expensively-licensed pop tunes to get there. Baggy and overblown as it is, there isn't much to do but sit quietly while the boys vamp and diddle for the camera. Demons with penises the size of a little girl's arm show up after a time. There is murder and mayhem and so much male bonding that one might want to shove a certain demon penis in their respective thespian yappers just to get a little peace and quiet.
On and on it goes, and it all ends with a Backstreet Boys reunion, which sounds like a particularly agonizing version of hell if you ask me. There isn't too much to say about the film. It's an insular lark, a boy's own adventure performed by grown men. Which doesn't mean that it isn't occasionally funny. There are a few chuckles here and there. McBride gets off the best lines, especially in an extended pretend sperm fight with Franco. But as the pair mime throwing imaginary ejaculate at each other, the mind begins to wonder, "Is this what we have come to?"
'Experience what is hidden'
In a film such as this one I end up watching the audience, eavesdropping on conversations and -- especially in light of Dorsky's book -- paying attention to the way that people leave the theatre, slouching out the door like the shuffling zombie hordes we have largely become in public these days.
In another section of his book, Dorsky recounts a seminal experience in a movie theatre with Roberto Rossellini's film Voyage to Italy. The experience of seeing the film was so overwhelming that the audience upon leaving the theatre didn't actually ignore each other, but clung together like people on a life raft. I thought about this story as the end credits rolled on This Is The End and the people who had come to see the movie slowly filed out, no one looking at anyone else at all, simply stuffing garbage in the black plastic bag held out by the theatre staff and wandering out into the night.
Devotional Cinema makes the argument that film, like any great work of art, can offer a means of stopping and reassessing the world. "The opening or the interruption that allows us to experience what is hidden and accept with our hearts our given situation."
With this idea in mind, what does a film like This Is The End offer? What exactly is the given situation in which we find ourselves?
I'm not sure, but it doesn't look good.
Art's rewilding
The movie theatre was at one time a sacred liminal space for me. But seeing movies at Cineplex makes me never want to set foot in a mainstream theatre again. There are thieves in the temple, and they make you watch 20-minutes of cellphone ads and tar-sands propaganda before the shitty movie even starts. The movie theatre described in Dorsky's book is a symbolic space, a metaphor for the human brain, looking out from the darkness and solitude of our own skulls to the glowing world beyond. But it has become a place where obscene amounts of indulgence have stolen our sense of wonder and replaced it with plastic fakery. This winnowing down is reflected not just in the experience of the theatre, but more terribly in the movies themselves.
You can watch a film without fear of it touching you in any way, of any feeling other than the occasional twitch. There is nothing to fear, all is comfort, go back to sleep. J.G. Ballard in his book Kingdom Come writes, "Consumerism is the greatest device anyone has invented for controlling people. New fantasies, new dreams and dislikes, new souls to heal. For some peculiar reason, they call it shopping. But it's really the purest kind of politics."
Art, on the other hand, is all about slipping the yoke of control and rewilding oneself. The essential argument Dorsky makes is that great films, like other forms of great art, put us in touch with something we cannot control, nor understand, but that speaks of a greater mystery. He writes: "If we do relinquish control, we suddenly see a hidden world, one that has existed all along right in front of us. In a flash, the uncanny presence of this poetic and vibrant world, ripe with mystery, stands before us. Everything is expressing itself as what it is. Everything is alive and talking to us."
Reading this, I was reminded of another book, more recent than Dorsky's and certainly different in tone and intent but somehow reminiscent. George Monbiot, talking about his new book Feral, describes the need for something to touch us, some fundamental form of respect, fear, or engagement that stems from an earlier, much more interesting time when humans had to fight hard just to survive.
Monbiot argues that rediscovering some point or place of connection with the bigger, wilder, more compelling universe can combat the dreariness of the modern world. But you must come to the end before you can begin again. In this way, there is something kind of glorious about the possibility of the pendulum swinging back in the other direction, sweeping away the Francos and the Rogens, shaking off the passive, blandified world like a bad dream that dissolves in the morning light.