The ongoing affordability crisis has brought into sharp focus the need for fairness and justice when it comes to the economic and societal transformations that will be required to achieve climate goals.
Governments do need to act on affordability. But backtracking on climate policies is not the answer. Putting off emission reductions and other necessary measures will only increase costs later and leave Canada's economy ill-prepared for the rapidly changing global economy.
At the same time, it is unfair to ask lower-income Canadians to bear the brunt of the net-zero transition. Millions of people are struggling to buy food and cover the rent. They should not be expected to pay more for necessities such as energy and transportation.
To avoid this outcome, governments need to modernize their approach to climate policy. This will require a fundamental shift in thinking. Rather than the traditional narrow focus on achieving emission reductions at the lowest cost to the economy, policies should also strive to improve equity.
They can do this by providing affordable low-emission options for lower-income Canadians. They can also select and design policies with more favourable outcomes for low-income Canadians.
Rolling back the carbon tax and climate regulations will cost more in the long run
Some countries are moving faster than others toward net-zero emissions. But there is no doubt that profound changes to the global economy are on the way over the coming decades.
Oil and gas prices are likely to become more volatile as the world shifts to cleaner energy sources and electric transportation. Those driving an electric vehicle, using public transit, living within a walkable distance to work or heating their homes with an electric heat pump will be less vulnerable to emerging price fluctuations.
If transition measures are slowed to address affordability, it could sustain our reliance on oil and gas, and more Canadians would be left exposed to the inevitable fossil fuel price roller-coaster.
But such a transition will not happen in the absence of policies such as a carbon tax, clean fuel regulations and the clean electricity standard.
Changing direction now would also be bad for business, creating investment uncertainty, which would risk damaging Canada's economic growth.
Waiting to achieve net-zero could also make it more expensive down the road. Retrofitting a home decades from now will cost more than building new net-zero-ready homes now. Similarly, an electricity plant built to run on fossil fuels will lead to more costs down the road to reduce emissions or replace it with a cleaner option.
Our children and grandchildren already face a more costly future in general: a changing climate will bring more flooding and wildfires, and higher insurance costs. Higher government debt levels, and greater health-care and long-term care costs, will mean a higher tax burden.
Is it fair to leave younger generations the costs of reducing emissions too?
Lower-income households should be first in line for low-carbon options
When new technologies first enter the market, they tend to be costly. Only the wealthiest households can buy them. Without government intervention, lower-income households will be the last to have the technology needed to avoid the future price volatility of fossil fuels.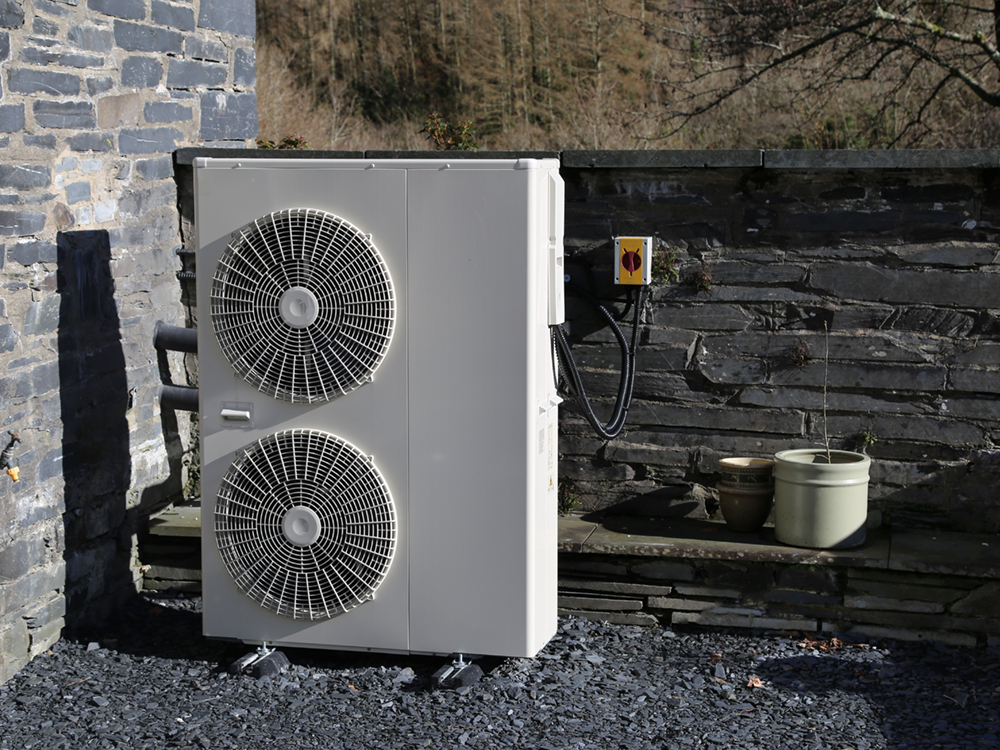 Governments can ensure that low-income households are first in line for affordable e-bikes, scooters, electric vehicles, heat pumps, energy-efficient windows and other low-carbon technologies.
They can make rebates and financial incentives income-tested so those with lower incomes receive more generous funding. They can also expand existing programs such as the zero-emission vehicle rebate to include options such as used vehicles and e-bikes.
Governments can also improve the accessibility and affordability of public transit and scale up energy efficiency retrofits for below-market rental housing. New homes can be built for affordability and net-zero all at once. This means increasing incentives to build affordable housing close to transit, without dependency on oil or natural gas for heating.
Cost-benefit analysis can include an equity lens
Subsidies are only one aspect of climate policy. Regulations and carbon pricing will bring about much of the heavy lifting required to meet emission-reduction targets. The financial impact on households will often depend on the choice and design of the policy.
Therefore, understanding the best design from an equity perspective requires a modernized approach to policy analysis.
A recent book published by the Institute for Research on Public Policy evaluates a basic income and argues that an efficiency bias (a focus on the least cost) can lead to poor policy design choices. As an alternative, the book proposes an inclusive justice framework to evaluate a basic income policy.
A fully inclusive justice framework would involve a much broader overhaul. However, a simple near-term way to better integrate equity into policy choice and design is to change the way governments conduct cost-benefit analysis.
Cost-benefit analysis primarily focuses on efficiency: it considers the costs to businesses and consumers relative to the environmental benefits the regulation provides. Equity is not a central objective.
As such, this approach treats individuals all the same, essentially giving greater weight to the impact on wealthier Canadians. This approach is not equitable because a dollar of extra cost (or benefit) has a far greater impact on someone earning $20,000 per year than on someone earning $150,000.
In other words, a policy may look appealing if it has relatively low total costs, even if those costs are primarily borne by lower-income households and are therefore more harmful from a societal perspective.
One solution is to stop treating households the same. Instead, add distributional weights that factor in the higher impact of costs and benefits for low-income households. Some jurisdictions, such as the U.K., have already started to incorporate distributional weights in their cost-benefit analysis of regulatory proposals.
Making such a change favours policies and designs that result in lower costs, and greater benefits, for low-income people.
In a methodology outlined in a recent Organization for Economic Co-operation and Development paper, impacts are adjusted according to how far the income of an individual is from the national average.
For example, a $1 impact to an individual earning $20,000 per year in Canada is equivalent to an impact of $3.42 since the national average income ($68,400 in 2021) is 3.42 times larger than their income. Conversely, someone earning $150,000 per year would have their impact reduced, with $1 of cost or benefit valued as 46 cents.
Such an adjustment could be considered "fair" since it accounts for the affordability challenges that lower-income households face.
Developing a new mindset for climate policy
Business concerns have dominated discussions on climate policy over the past three decades. This has led to an emphasis on efficiency — achieving emission reductions with the lowest cost to the economy. Of course, efficiency must be part of the equation. But if emission-reduction policies are not fair and just, they will fail to rally the public support needed to be successful.
The current affordability crisis is a wake-up call, but the clash was bound to happen sooner or later. Governments can no longer keep climate policy and social policy in separate silos. It is time for an integrated, modernized approach that aims to achieve equity as much as efficiency.