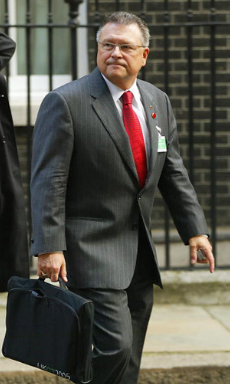 Quick, a test for political junkies: you know there's a scandal about income trusts and whether insider information was leaked to Bay Street. But, can you explain what an income trust is?
Don't care? Surely it's some blah blah boring accounting thing?
In fact, the bigger scandal than alleged insider trading is that income trusts represent a brazen effort to rid Canada of corporate taxes with some accounting magic that even the Bush administration has disallowed in the USA.
Shockingly, no political party is even talking about this, not even the NDP, who is currently running ads critical of corporate tax cuts. They're scared of voters like retired Ontario teachers.
Let me explain.
Behold the 'unitholder'
A few years ago, some companies waved a magic wand and turned their shareholders into "unitholders" who are now investors in the income stream of the business.
So, instead of being paid dividends on shares of corporate earnings, unitholders now receive a return on their investments in the income trust. And, because all of an income trust's profits are paid out, there's nothing left for the taxman to tax. Pure magic.
Instead of pulling back the secret curtain like the US did, the Canadian government allowed the show to go on and the whole income trust thing exploded.
By late last year, the income trust market was worth $170 billion, depriving the public purse of about $300 million a year. With little incentive for corporations not to become income trusts, and thereby gradually eliminate the entire $28 billion a year in corporate taxes, Finance Minister Ralph Goodale finally announced a review.
Goodale's problem
Not surprisingly, corporate Canada went into a tizzy of lobbying against any changes and recruited, amongst others, the big pension funds that own a substantial portion of the trust market.
One such fund is English Canada's largest pension, the Ontario Teachers Pension Fund, which is heavily invested in fossil fuels (and the largest investor in coal) that lend themselves well to income trust structures. Ontario's teachers themselves have little say in the management of their fund, but politicians don't want to be seen to be taking money out of the pockets of pensioners.
So, Goodale backed down, and word may or may not have slipped out early, possibly leading to insider trading on trusts.
The bigger issue
But, the bigger story here is, as Globe and Mail columnist Eric Reguly points out, that the income trust boom represents a wholesale transfer of the Canadian tax burden away from capital and onto labour.
Anyone with money to invest - the rich, the retired - will benefit, but those who work for a living will shoulder an ever increasing share of paying for our public services.
This is a fundamental transformation of Canadian society taking place without the benefit of public dialogue.
Which political party will step into the vacuum and start the debate that voters deserve?
Find lots more Tyee political coverage at Election Central.
Matt Price is the Coordinator of the Conservation Voters of BC.