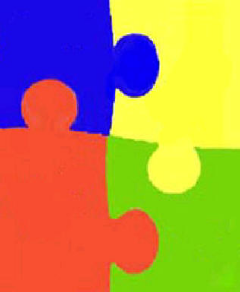 Class composition - the mix of special needs and ESL students with other students in classroom settings -- is the issue which lies at the heart of teachers' ongoing dispute with the provincial government. There are many sound educational reasons for integrating these students into regular classrooms. But none of them apply if adequate resources are not provided to make integrated classes work. And, like most everything else that goes into ensuring a quality education, resources cost money.
The composition of classes has long been an issue confronting educators in BC. The crisis in class composition is a problem of recent vintage. It effectively dates back to three related decisions by the provincial government in 2002.
First came with the end of special education financial targeting and the reorganization of funding allocations for special needs students.
Second, was the elimination of detailed mandatory special education reporting in district budgets.
And third was the legislative override of contract provisions governing class size and composition.
No more targeting
When first elected in 2002, the provincial Liberals made good on a promise to eliminate the targeting of special education funding. In making this change, the new education minister effectively bought "hook, line & sinker" an argument long made by senior school administrators: that targeting put unnecessary constraints on district decision-making leading to staff and program rigidities. This decision was accompanied by swift movement on another administrator chestnut: that caps on administrative spending introduced under the watch of the NDP interfered with sound educational planning and local district autonomy.
Financial targeting of special education allocations was never terribly stringent. Until 2002, districts received an allocation of special education funds as part of their overall budget allotment. Special education allocations were determined primarily by documented special education enrolments. Districts were obliged to demonstrate how these funds were spent in the delivery of special education services to students. Public documentation consisted of a simple form attached to annual district budget reports.
BC's 59 school districts generally had little problem meeting this reporting obligation. In a time of integrated classrooms where special education students received services alongside other students, it can be highly speculative to determine precisely what portion of the teacher's salary is to be allocated to regular classroom services and what portion is directed to meeting the needs of special education students. This fact alone made verifying the spending reports submitted to Victoria a near-impossible task.
Despite this concern, targeted funding for special education was an important policy stance. It raised the public profile of special education service delivery. In so doing, it underlined the educational, as well as social value attached to ensuring that special needs students had a secure and welcome place in our K-12 system. For this reason, targeting made school funding more accountable. Its elimination put a major dent in this accountability.
No high incidence funding
Funding for special education underwent another important change in 2002. "High incidence" categories of students, covering areas like rehabilitation, moderate behaviour disorders and less severe learning disabilities, had previously received funding allocations. Starting in 2002/03, these specific allocations were abolished, with hitherto attached monies rolled into the general funding base.
An important effect of this change has been a sustained drop in special education enrolment in the affected categories. The reason is not hard to determine. Documenting special education enrolment takes staff time and time costs money. If funding is no longer attached to high incidence students, less incentive remains for staff throughout the system to invest the energy required to document students in these areas for purposes of ministry reporting.
Fewer students get reported
Between 2001/02 and last year, public schools recorded 13 percent fewer special needs students in these categories. This drop fueled a six percent reduction in the total volume of reported special education students in BC schools. Few experts believe this downward trend accurately reflects the underlying enrolment profile. Rather, the numbers are seen as evidence of a growing invisibility of certain special needs categories within K-12 education.
The declining availability of comprehensive special needs data complicates current efforts to understand class composition. Over a decade ago, the ministry abandoned efforts to gather statistics on secondary class size in BC. No central effort has ever been made to track numbers of integrated students. This means that no one has a comprehensive statistical handle on the true extent of class size and composition problems in our schools.
Budget differentiation nixed
In the 2002/03 funding year, the Ministry of Education initiated a mandatory streamlining of school budget reporting. The number of forms used by districts to report budget activities was reduced by a third, with the content of those remaining sizably reduced. Trust funds created as a result of the teachers' collective agreement in the late 1990s - which documented teachers hired to staff specialist positions - were also eliminated by administrative fiat.
In 2003/04, the number of separate special education categories used to allocate funds to schools was radically streamlined - from nine down to three. On the reporting side, districts no longer had to differentiate one special education program area from another. These latter changes were introduced following consultations limited to ministry bureaucrats and representatives of senior district administration - chiefly secretary-treasurers and superintendents.
Among other things, they signaled declining policy interest in the resource inputs that define everyday learning opportunities. In their place, ministry policy moved rapidly and enthusiastically to embrace the broad field of school outputs - in everything from exam results, test scores and parent satisfaction scales, to international rankings and, on the financial side, generally-accepted accounting norms.
Class size provisions stripped
In January of 2002, as teacher contract negotiations lurched toward deadlock, the provincial government passed Bill 28, the Public Education Flexibility and Choice Act. The act stripped all existing class-size language from teacher contracts, set higher K-3 class sizes, imposed district average levels for grades 4-12 and removed ratios governing non-enrolling specialist teachers. For the next two years, provincial funding support for schools was effectively frozen, setting the stage for an "internal cannibalization" of programs, services and staffing levels. Ministry figures confirm close to 2,600 educator positions were lost in this period.
Faced with ongoing membership loss and mounting deterioration of classroom conditions, BC teachers entered the current bargaining round determined to recoup lost ground. The recent "October revolution" in defiance of government and court authority was a direct outcome of this stance.
On October 20th, facilitator Vince Ready made recommendations which later formed the basis of a settlement to teachers' job action. One of these recommendations called for $20 million to be added to district budgets in 2005/06 and "targeted" to assist with learning conditions in classrooms. This will be the first time any school funding outside of that directed to aboriginal education has been targeted since 2002. Ready also recommended the province consider rolling this amount into the funding base.
A one-shot infusion of this magnitude is token in nature. Yet, it is a gesture that cuts another way. The very presence of this recommendation is concrete acknowledgement of an issue at the heart of teachers' job action, one the government was loathe to acknowledge in negotiations, and one that will not easily go away.
Building in blindness
The recent job action showed just how disconnected provincial politicians were from the levels of teacher determination and of public support for teachers' actions. Government also came across as woefully out of touch with the in-class situation faced by teachers and other frontline support staff.
The media has suggested a government blindsided by unforeseen turn-of-events in job action. A more plausible interpretation has Victoria suffering from cumulative self-induced macular degeneration of policy insight into special education needs, learning conditions and reporting accountability as it affects school funding.
Can it be that decisions to eliminate special education funding for high incidence categories made these students and their needs less visible to public decision makers? Might it be that decisions eroding detailed special education and class size reporting have left government truly in the dark about the nature and extent of class composition problems?
Perhaps, the elimination of class size protections in 2002 was truly expected to eliminate class composition problems once and for all. Or, maybe the province is so accustomed to using the legislative hammer to extricate itself from disputes that it neither took the time nor made the effort to consider underlying class composition issues. None of these alternatives makes for a terribly attractive picture.
John Malcolmson is a consulting sociologist doing research and evaluation in the fields of public education and education finance, literacy, labour relations, justice issues and social policy. He publishes the digital newsletter Finance Watch, where a version of this appeared. To subscribe, email [email protected]