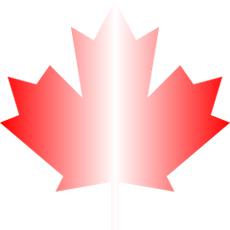 The Canadian government's response to the recent tsunami highlights the two main shortcomings of the government's current approach to foreign policy: the absence of a clear vision to engage the world and a corresponding lack of political leadership.
During the tsunami crisis it was individual Canadians, not our government, who led Canada's response to the crisis. On the day of the disaster, the federal government pledged one million dollars in aid; this figure then jumped to four million on December 27th and to forty million on the 29th. These increases were a reaction to private donations that approached or exceeded the government's total aid commitments.
Canadians also led the charge in non-monetary ways. Canadians, searching for loved ones or simply wanting to help out, flew themselves to afflicted areas and became directly involved. Most notably, a group of Canadian paramedics (drawing entirely from corporate donations and personal funds) set up a tiny urgent care clinic in the remote village of Induruwa on the southwest coast of Sri Lanka within ten days of the crisis. Despite their meagre budgets and resources they were on the ground and delivering aid more quickly than the federal government's Disaster Assistance Relief Team (DART).
'From Middle to Model Power'
These responses to the tsunami seem to confirm the conclusion drawn by a group of young Canadians who, working through an organization called Canada25, recently published a report entitled From Middle to Model Power: Recharging Canada's Role in the World. They concluded that, while "as a country, we are adrift and unsure of our role, as individuals, Canadians are more effectively and successfully engaging the world than ever before."
The reason for this asymmetric effectiveness? Our government has not grasped the social and technological transformations that enable individual Canadians to engage the world and become foreign policy actors in a way that did not exist fifty or a hundred years ago.
Today, all Canadians play a role in how Canada engages the world. We do this not only through the governments we elect and the civil servants they hire, but through everyday acts such as selecting the charities to which we donate, the products we buy, the organizations we support and the way we conduct our business at home and abroad. As employees, consumers, business owners, investors, aid workers, vacationers and, above all, citizens, the decisions we make increasingly shape Canada's reputation and influence, irrespective of the initiatives undertaken by the Department of Foreign Affairs or the Prime Minister.
In short, globalization is transforming a world formerly dominated by a hierarchy of states into a complex global network of actors—a chaotic structure where states, NGOs, companies, and individual citizens can all play critical roles on an international playing field.
As a result, the Middle Power framework – the pillar of our international identity for fifty years that allowed us to successfully navigate a world dominated by superpowers – no longer serves its purpose.
At best, this identity traps us in a worldview where Canada's influence is limited by our position within an increasingly irrelevant global hierarchy.
At worst, the Middle Power framework offers us a false safety net (an assumption that our influence will never dip below a certain fixed point) and an unnecessary ceiling (a belief that we inherently lack the ingenuity, capability, and resources to assume a leadership role on international issues that may be critical to our safety and success).
What is government's job?
If we accept that the capacity to affect international affairs is highly diffuse and shared amongst thousands of organizations and, indeed, individual citizens, then what is the role of government? One way to clarify this role would be to transition from a Middle Power to a Model Power by situating government as the enabler and facilitator of citizen, civil society and business networks. Tapping into these networks would allow our government, as a leader, a partner, and a supporter, to model solutions to various problems, growing our stock in an increasingly popular, and influential, diplomatic currency: collaborative problem-solving.
To accomplish this, Canadians politicians and bureaucrats need to create a network-savvy government that is physically restructured and leveraging the expertise and capabilities of diverse actors. If, in the 21st century, our collective success depends on our ability to contribute and solve problems then we need a government that can work as a coordinator, facilitator, and organizer of foreign and domestic governments, citizens, NGOs, businesses, and other actors.
There is no doubt that our government agencies possess the raw capabilities to effectively operate in the 21st century. The 1997 signing of the Convention on the Prohibition of the Use, Stockpiling, Production and Transfer of Anti-personnel Mines and on their Destruction, popularly known as the 'Mine Ban Treaty', serves as an excellent example. In this process Canada acted as an innovator, facilitator, and manager of a network of diverse actors that achieved substantial results in a relatively short period.
Reorganized government
The challenge then becomes this: Can we replicate this process with equal success on issues (such as environmental preservation, international health, managing the U.S. relationship and ensuring the spread of free and fair trade) that are core to the national interests of Canadians?
There are no simple answers or solutions when it comes to recharging Canada's role in the world; this will require vision, leadership and resources. However, our government could start by reorganizing itself to make better use of a whole new range of powerful, and sometimes unpredictable, foreign policy actors: its own citizens.
The Canada25 report From Middle to Model Power: Recharging Canada's Role in the World will be launched and discussed this evening, January 26, from 5:30-7:30 at the Liu Institute on the UBC campus.
David Eaves is lead author of From Middle to Model Power: Recharging Canada's Role in the World and is currently volunteering full time with Canada25 to engage Canadians on the report's ideas. Canada25 is a non-profit, non-partisan organization that brings the voices and ideas of Canadians, aged 20-35, to the nation's public policy discourse and takes action on issues of local and national significance.
Nadim Kara is a contributing author to From Middle to Model Power: Recharging Canada's Role in the World. He is currently volunteering with Amnesty Canada's Business and Human Rights program and Oxfam Canada to engage Canadian citizens and the Canadian government on how to build an ethical economy at the local and global level.