BC Election 2013: Big Issues Explained
On the eve of the May 2013 provincial election, The Tyee looks back on big issues that have driven debate during the last 12 years of BC Liberal governance.
What did B.C.'s leaders and opposition parties say and do on these major files? What are they saying now? What are the facts?
Humbly offered here, a cure for political amnesia among candidates and media alike.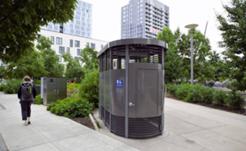 Public washrooms should be plentiful and accessible, says one scholar. And cities that do flush, flourish.