Fracking Shale Gas: Myths and Realities
Veteran energy reporter Andrew Nikiforuk keys off Cornell University engineering professor Anthony Ingraffea, a world-recognized fracking expert, to get to the bottom of four big claims used by industry to reassure the public.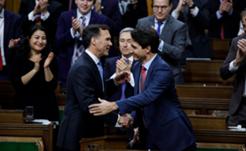 Low-income Canadians will soon help their more affluent neighbours buy homes. Why?