Fracking Shale Gas: Myths and Realities
Veteran energy reporter Andrew Nikiforuk keys off Cornell University engineering professor Anthony Ingraffea, a world-recognized fracking expert, to get to the bottom of four big claims used by industry to reassure the public.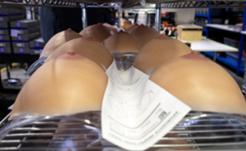 Eleanor Perry sold breast forms to cancer survivors. Then the clientele changed, and so did her family.