Fracking Shale Gas: Myths and Realities
Veteran energy reporter Andrew Nikiforuk keys off Cornell University engineering professor Anthony Ingraffea, a world-recognized fracking expert, to get to the bottom of four big claims used by industry to reassure the public.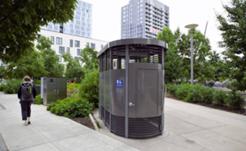 Public washrooms should be plentiful and accessible, says one scholar. And cities that do flush, flourish.