In This Series

Habitat Jam, that is, an online prelude to the World Urban Forum.

'Dialogue of Cities' aims to deliver creative jolt.

Cities, slums and 'The Sketches of Frank Gehry.'

Peak oil doomsayer James Howard Kunstler on the mega-impact here.

DAY THREE: Poorer nations suffer for our excesses.

Stats show city isn't countering flight to suburbs.

Bogota's Enrique Peñalosa's happy 'war on cars.'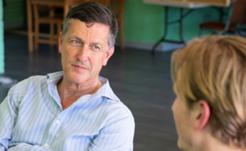 Once the NDP's radical star, he's back with an agenda to rescue his party and planet.