This April and May, The Cultch welcomes seven vital works to its stages in East Vancouver for Femme Fest. With a diverse array of feature presentations spanning generations and geographies, events are spread between their three performance stages in East Van, plus a special online-exclusive.
Kicking off the festival on April 15 is a one-night concert by Vancouver-based singer-songwriter Jill Barber, presented in partnership with CapU Jazz Series. The three-time Juno Award-nominated artist will take the stage at the York Theatre to perform songs from her new album Homemaker, a return to her folk roots.
Straight from New York for nearly a full-week run from April 18 to 22, comedian and self-described Gen Z trainwreck Kylie Vincent's solo comedy show Bird delights. Equal parts standup, memoir and fever dream, the show soars beyond childhood trauma and pecks its way into the present.
Starting April 21, In Response to Alabama is an intimate, powerful and incredibly timely show that follows three performers as they share experiences of navigating abortion — taking on the stigma and opening a door for the audience to share in their lived experience. Brought to you by Little Thief Theatre, the performance is available to stream from home anywhere in the world via RE/PLAY, The Cultch's digital playground.
Raven, a powerful and refreshingly contemporary circus performance about motherhood by the Berlin-based collective still hungry, is set to astonish Vancouver audiences. Based on the performers' experiences as artists and mothers, these immensely talented circus stars examine the pressures and joys of motherhood and the stigma surrounding the German concept rabenmutter, or "raven mother," an expression to denote selfish and neglectful mothers. In Raven, the performers challenge the stereotype with their lived experience, showing at the York Theatre from April 26 to 30.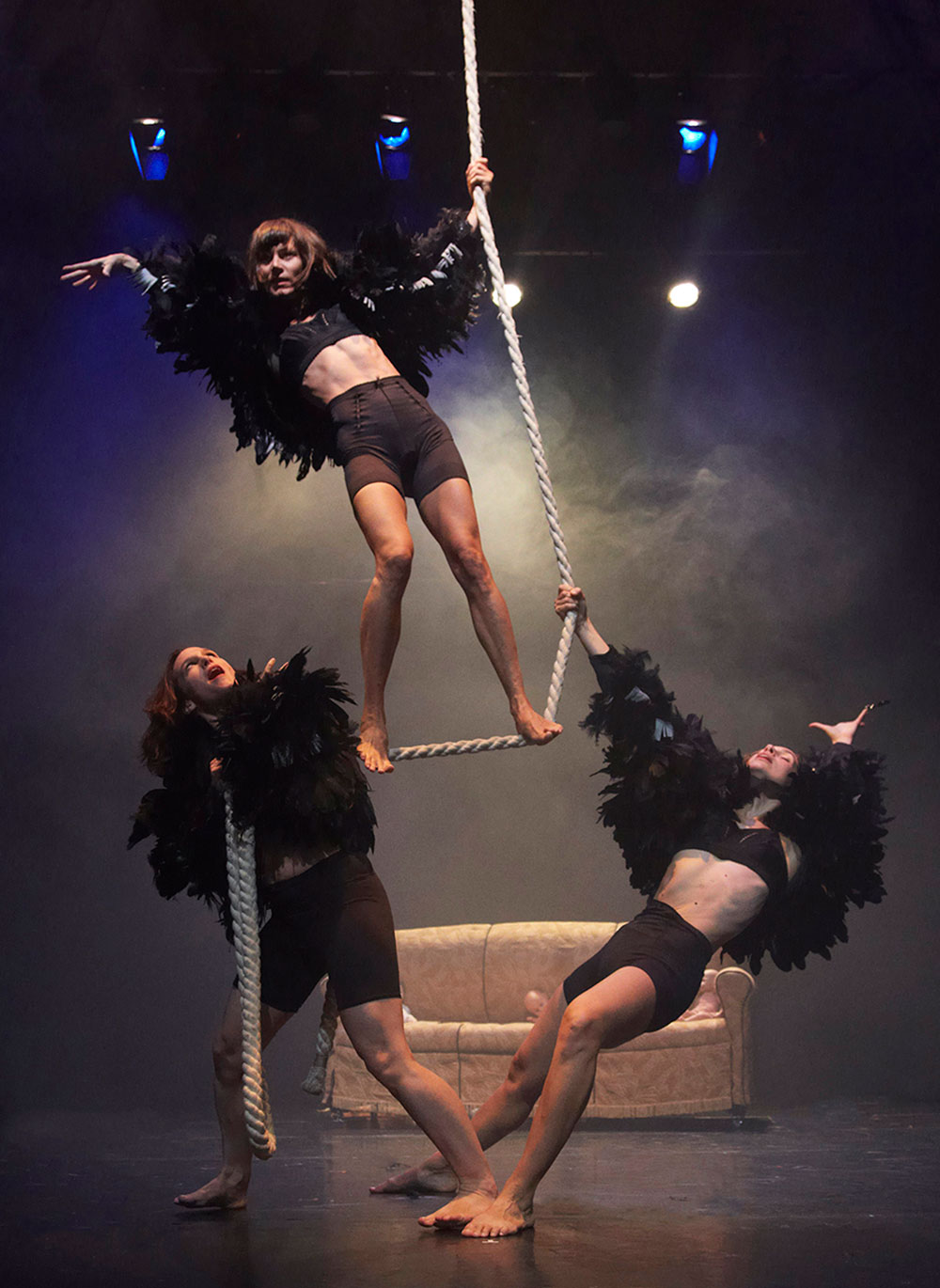 In Body Parts, Tara Cheyenne Friedenberg performs a new solo show — but keeps getting side-tracked by her relationship with her body. Part standup comedy, part kinetic gesture and dance, Friedenberg leads audiences through a personal landscape of body dysmorphia and self-loathing with biting humour, insightful social commentary, and, most importantly, honesty. The Georgia Straight calls Friedenberg an "insanely funny and imaginative genius." It's on at The Cultch's Historic Theatre from May 3 to 6.
ūtszan (to make better), a one-woman show by playwright/actor Yvonne Wallace, comes to The Cultch May 4 to 13. Produced by Ruby Slippers Theatre, this play explores first-language reconnection and reclamation. Margaret must learn to think and speak in her ancestral language, Ucwalmícwts, to reconnect with her Aunt Celia, who has decided at the end of her days to stop speaking English.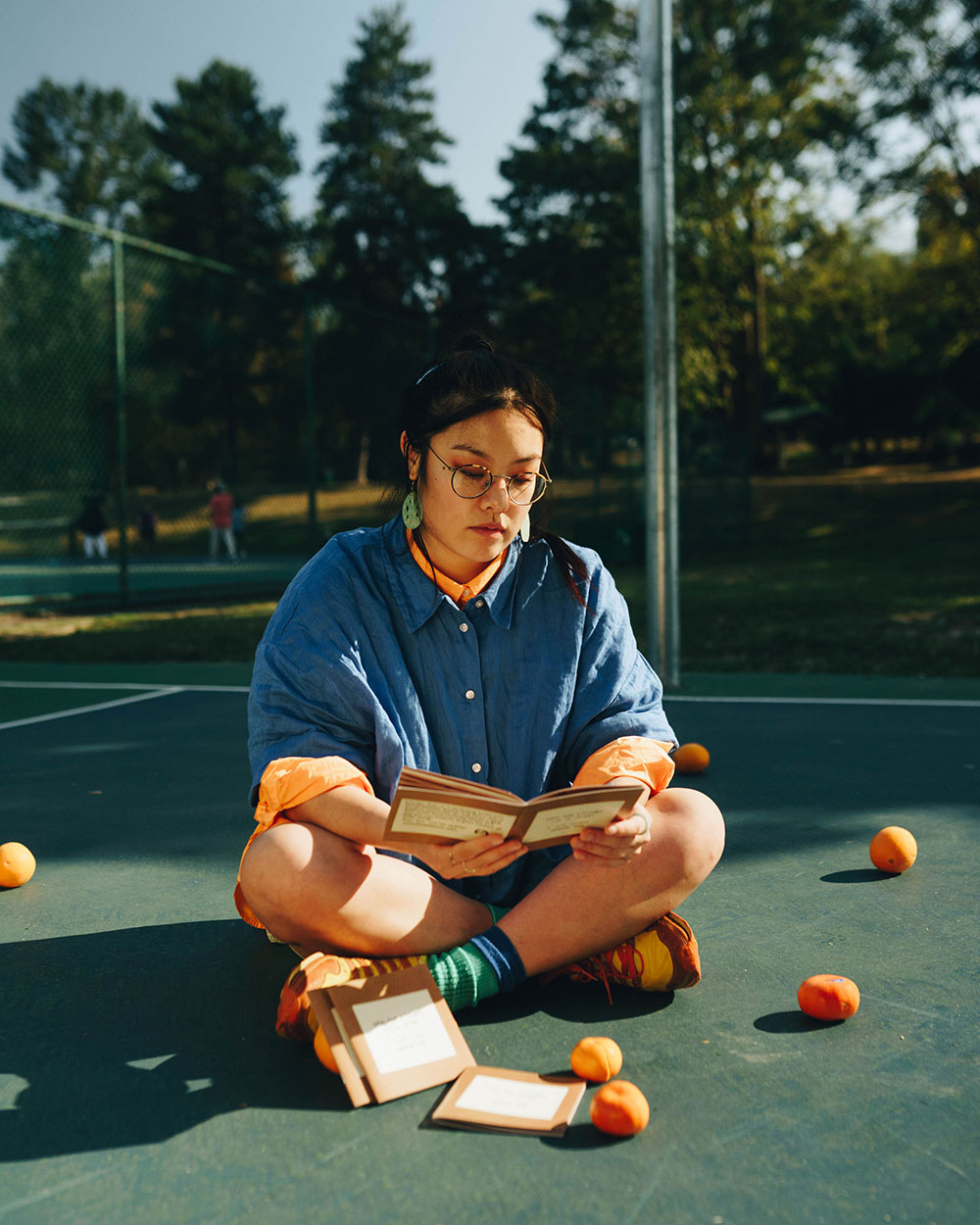 The 2023 Femme Festival wraps up with New Age Attitudes: Live in Concert — a wildly inventive show by theatre-maker, returning East Van Panto star, and 2023 Juno-nominated musician Amanda Sum. Audience members will receive a personalized book as a guide through a sonic journey of works from her debut album, New Age Attitudes, and be invited to share in a lo-fi experience that celebrates awkwardness. Experience it May 11 to 14 in The Cultch's Historic Theatre.
Get your tickets for Femme Fest today.
The Cultch is a non-profit arts organization, and every ticket purchased helps bring vital works to the stage.

This article is part of a Tyee Presents initiative. Tyee Presents is the special sponsored content section within The Tyee where we highlight contests, events and other initiatives that are either put on by us or by our select partners. The Tyee does not and cannot vouch for or endorse products advertised on The Tyee. We choose our partners carefully and consciously, to fit with The Tyee's reputation as B.C.'s Home for News, Culture and Solutions. Learn more about Tyee Presents here.