[Editor's note: This story article contains disturbing information about policing, sexual violence and suicide. It may be triggering to some readers.]
The coroner's inquest into the death of Nicole Chan has put a spotlight on the Vancouver Police Department, emergency psychiatric services in the city and the inadequate services that are available to survivors of sexualized violence and abuse in B.C.
Constable Chan died by suicide on Jan. 27, 2019. At that time, she was on leave from her employment with the Vancouver Police Department, and she was waiting on an investigation into her complaint regarding fellow officers to conclude. Chan was 30-years-old and she had been employed by the VPD for a significant part of her adult life — first as a jail guard and then as a constable. 
The inquest began Jan. 23, and Chan's sister Jenn provided evidence. I watched the inquest and I'm still processing its findings. As an activist whose work focuses on issues of criminalization and policing, the inquest raises serious questions for me about how the VPD handled Chan's complaints.
To me, it also raises serious concerns about a deeper, institutional culture of policing that fails to comprehend the depth of sexualized violence and inappropriate conduct within its ranks. 
There was virtually no attention given to institutional sexual abuse within the VPD during the proceedings. Advocates, however, have been amplifying the realities of misogyny, racism and inappropriate sexualized relationships in policing culture for years. One among them is Angie Rivers, a former Waterloo Regional Police Service officer, who has been fighting her experience of workplace sexual harassment since 2015.
Her arbitration hearing is set to resume in a few weeks. 
During the course of the coroner's inquest for Nicole Chan, other women's names have been circulating online amongst members of the social justice community. 
There's Janet Merlo, a former BC RCMP officer who filed a lawsuit after decades of harassment. And Krista Carle, another RCMP officer who experienced harassment, sexual assault and bullying by colleagues and senior officers in the Alberta RCMP. She died by suicide in 2018. 
Closer to home, there's Jasmine Thiara, a former Richmond RCMP officer whose death in 2021 raised serious questions, as her family has said she was in a relationship with a senior RCMP officer and pregnant at the time of her death. 
The recent coroner's inquest illuminates Chan's experience trying to find justice and redress, but it still leaves much unaddressed. The jury makes 12 recommendations, eight of which are directed to the chief constable of the VPD. But they make no mention of institutional sexual abuse. Instead they focus on improving respectful workplace training and policies, and mental health screening.
The jury's suggestions to reform policing treat sexualized violence as an exception, rather than a well-established norm.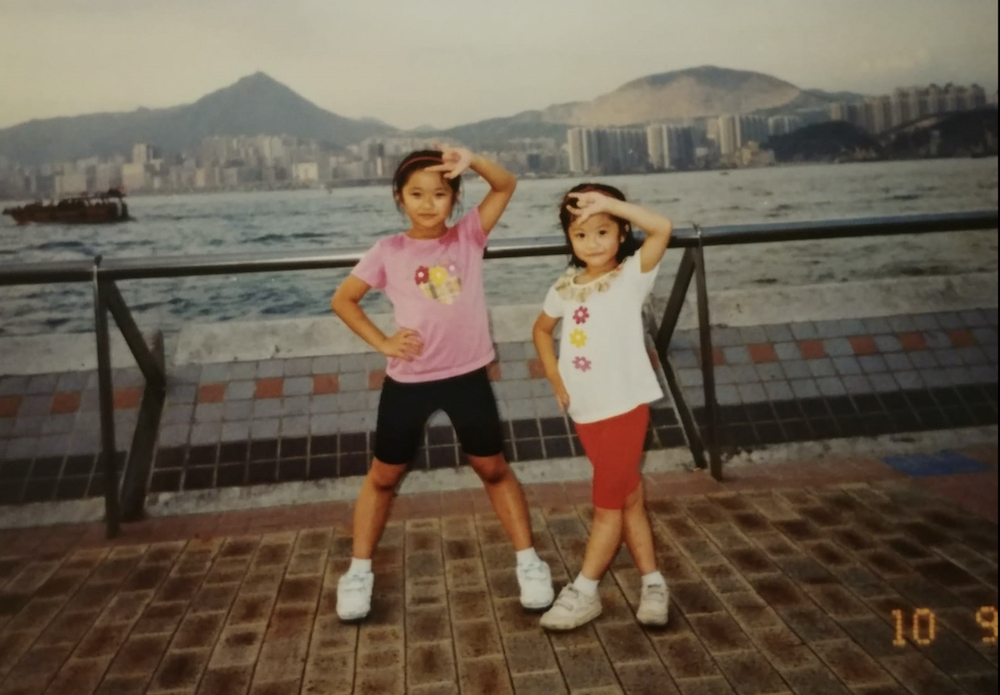 Widespread dysfunction
The VPD itself has been subject of several Police Act investigations, and the Office of the Police Complaint Commissioner has highlighted recommendations for the Police Board regarding the sexually inappropriate conduct of VPD officers, including conduct related to both civilians and sworn officers. The Office of the Police Complaint Commissioner notes this in its annual reports over the last five years, which span reporting periods for the years 2021-22, 2019-20, 2017-18, and 2016-17.
Last year, a Police Act and criminal investigation were launched after disturbing news surfaced regarding officers committing "perverse acts" against fellow trainees at a provincial undercover police training program which included officers from across the Metro Vancouver region, including the VPD. In the same year, the Police Complaint Commissioner noted "very troubling misogynistic behaviour" stemming from a video mocking internal sexual harassment investigations at the VPD, circulated among multiple officers.  
In 2018, VPD Detective James Fisher pled guilty to multiple charges related to the sexual exploitation of two young people who were witnesses in a case that he was working on as a senior officer in the counter exploitation unit.
Several of Fisher's colleagues from the same unit were later subjects of a corruption investigation, though there were no charges laid against constables Adam King, Zach Guy and Silvana Burtini. As of 2020, they remained active on the force. 
At what point do we recognize widespread issues within the police force that cannot be addressed by individually focused solutions? 
'An institutional culture of misogyny'
In a 2021 report, the Honourable Michel Bastarache found that the RCMP was a paramilitary organization with a toxic culture rife with misogyny, racism and homophobia, detailed in the "Broken Lives, Broken Dreams" report on the impact of sexual harassment of women in the RCMP. 
Another report, "The Toxic Culture of the RCMP" by the Canadian Feminist Alliance for International Action, similarly found widespread evidence of systemic discrimination and violence against women perpetrated by the RCMP. The authors noted that "sexual harassment is fostered and permitted by an institutional culture of misogyny, racism and homophobia that operates at every level of the RCMP and in every jurisdiction." 
Institutional abuse permeates the operations of the RCMP — seeping into how police address the ongoing genocide of missing and murdered Indigenous women, girls and the Two-Spirit community. These widespread issues within policing challenge how credible action plans on violence against women or missing and murdered Indigenous women and girls can be, when policing culture itself is founded on violence.
This is the reality of policing. 
Dr. Lesley Bikos, a sociologist and assistant sociology professor at King's University College at Western University, has conducted research into policing culture, including the impacts of institutional betrayal in police forces across Canada. 
In a 2023 paper, Bikos illustrates institutional betrayal within policing, wherein "steep conformity expectations that obscure abuse and create cultural and structural barriers to reporting misconduct are common." 
Her findings are based on interviews with 116 officers from 31 police services and 727 online survey respondents. Bikos observed "evidence of ongoing sexual and gender and/or race-based abuse, swift and severe backlash for racialized women, men and white women who report their experiences, significant levels of fear to report workplace abuse more generally, and high rates of mental illness and early departures for marginalized officers who experience abuse." 
A necessary confrontation
The inquest into Nicole Chan's death has forced us to confront the realities within the VPD — a force where many high-ranking officers were aware of at least one senior VPD officer engaging in a coercive sexual relationship with a junior officer, which he sought through the threat of image-based sexual abuse, also known as "sextortion." And Chan, whose entire adult career was built on law enforcement, found that she had no protection. Everywhere Chan turned, she found the VPD — including in moments of acute mental distress.
Chan's life and death raise important questions: about sexual assault and sexually inappropriate behaviour in policing culture, about support for survivors of workplace and institutional sexual abuse, and about the viability of interacting with police as first responders in instances of sexualized violence and harm. 
Because they have all died, we can no longer speak with Chan, former Alberta RCMP officer Jasmine Thiara, or former BC RCMP officer Krista Carle, about what they needed to escape an abusive and hostile workplace.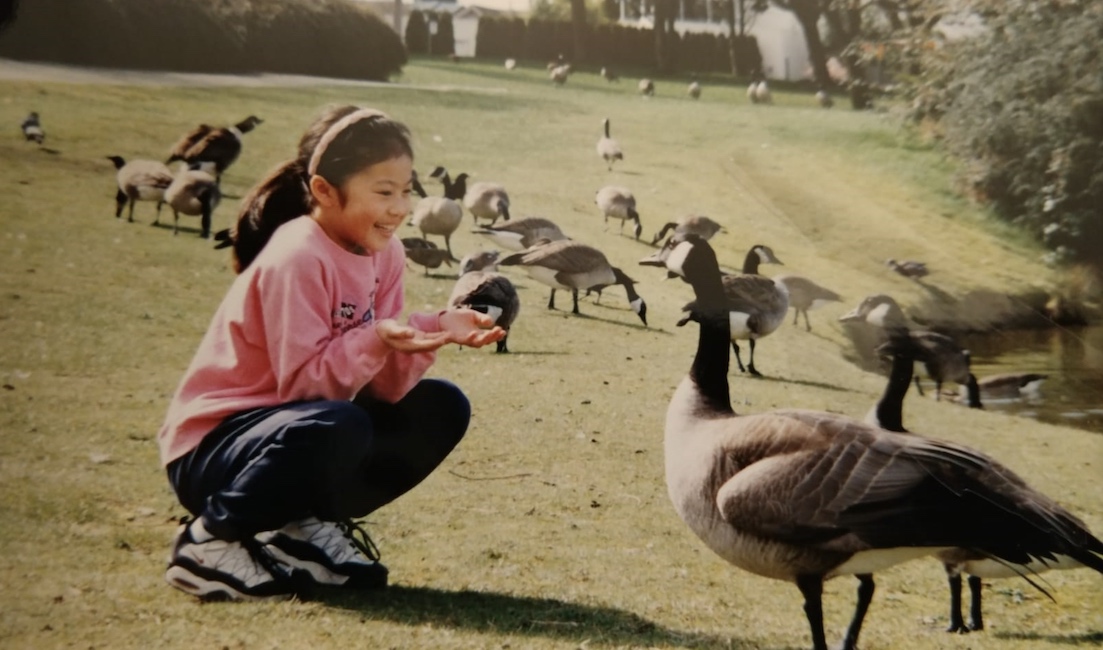 'Disappointing, though unsurprising'
To better understand what happens when people speak out against workplace sexual harassment and violence, I spoke with Jennifer Khor, supervising lawyer at Community Legal Assistance Society's SHARP Workplaces legal clinic, where she provides legal advice to complainants of workplace sexual harassment. 
Khor reflects that "It is disappointing, though unsurprising, that the inquest offers recommendations around better co-ordination of sharing information, screening officers for mental health issues, improved policy and training. These measures fail to address the workplace culture and power imbalances that allowed the sexual harassment and coercion of Nicole Chan to occur." 
Elaborating on possible measures that could be implemented, Khor offers that complainants would feel safer if there were multiple alternative persons identified who could receive complaints or provide assistance. There should also be clear policies on confidentiality and disciplinary action for breaches of confidentiality. Plus avenues and protections for bystanders to report, and a third-party alternative for reporting and handling sensitive complaints. 
Ultimately, Khor identifies the importance of leadership, stating "what is needed most to end sexual harassment and other forms of bullying and harassment in the workplace is a real commitment by VPD leadership to addressing workplace culture. Increasing diversity in the workforce has also been shown to contribute a change in workplace culture."
Inadequate workplace policies fail to provide complainants with a safe avenue to seek assistance, and employers also fail to implement and enforce existing policies. This is evident in workplaces where a toxic culture perpetuates sexual and gender-based violence and discrimination, such as the RCMP, Canadian military and VPD. 
Survivors deserve justice and safety
In her letter to the Office of the Police Complaint Commissioner dated Jan. 7, 2019, Chan wrote, "Please help me be a survivor and not another victim. I am suffering but I still have the will to fight for this." 
We need safe places where survivors of institutional abuse can turn in times of distress. Safe places that will care for them, rather than coerce silence. 
Instead of funding police, we must invest in proactive supports that undermine myths and ideologies that perpetuate violence, and redirect funding to community-based crisis responses that affirm and centre the experience of survivors, including community-based victim services, independent legal advice, income and housing security. 
Police cannot be a viable option for survivors, families or communities that seek a definitive and structural end to sexual violence and harm.