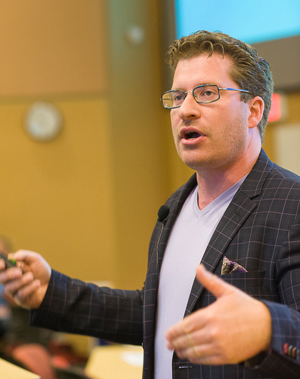 B.C. Premier Christy Clark criticized Alberta last week for failing to diversify its economy or manage its books, hoping to convince everyone that her province is doing much better.
It's not -- at least from a generational perspective. For Canadians in their 20s, 30s, 40s and their children, B.C. has the worst economy in the country. The 2016 pre-election budget delivered last week does little to fix it.
The bulk of today's aging population came of age around 1976. Back then, young people in B.C. earned around $51,000 for full-time work (inflation adjusted). Today, full-time earnings pay the typical 25-to-34-year-old around $43,000. That's the largest decline of any province in the nation.
Simultaneously, housing prices have exploded here more than anywhere else. In 1976, a young adult could buy a B.C. home for around $217,000 (in today's dollars). Now homes cost nearly $600,000 on average -- even though many are smaller condos with balconies, not houses with yards.
This divide between earnings and the cost of housing reveals that the standard of living for younger British Columbians has taken a nosedive. It used to take five years for a typical young Canadian to save a 20 per cent down payment on an average home. Now it takes 12 years across the country, 15 years in Metro Toronto, 16 years across all of B.C., and 23 years in Metro Vancouver.
Even if we ignore that average prices have been skewed by the uber-wealthy, just 15 per cent of homes in Metro Vancouver cost less than half a million dollars and have three bedrooms -- enough rooms for a family with two kids. This region includes half the province's population, residing in cities that stretch from Delta to Langley and Maple Ridge.
No matter how much the premier and Finance Minister Michael de Jong brag about the province having the best growth rates in the country and about B.C.'s triple-A credit status, they are leading the worst-performing economy for younger Canadians when measured by the interaction of earnings relative to the cost of living.
The 2016 budget offers little to tackle this problem. Yes, it allocates $355 million over five years to put toward housing affordability. While this money will help up to 2,000 families, it is not up to the task of fixing a housing market that is broken for younger citizens, who number in the hundreds of thousands.
Exempting purchasers from paying the property transfer tax on homes up to $750,000 is the only policy change that reaches this broad group of residents. But the resulting savings can't compare with housing prices up hundreds of thousands of dollars.
Budget denial
As Alcoholics Anonymous tell us, the first step to solving a problem is acknowledging it. It's time for the B.C. government to concede that the existence of escalating housing prices is no longer an absolute good. While great for homeowners, especially those with decades of equity gains, increases are bad for their kids and grandchildren.
The B.C. budget ignores this. It proposes no new annual taxes on housing wealth, nor does it offer any real measures to minimize speculation.
The budget also does not reduce other major costs that young adults face. Child care still costs the equivalent of a second annual mortgage payment. Sharing time at home with a new baby on parental leave costs the equivalent of a third mortgage payment. Transportation, especially from the suburbs in Metro Vancouver, can approximate another mortgage payment.
While B.C. isn't spending substantially more to reduce these costs for younger Canadians, it is increasing spending on medical care ... again. Health spending is up by more than half a billion dollars. Now health-care spending on seniors alone adds up to one-third more than spending on all of grade school, or all of post-secondary schooling.
This reflects the ongoing age-biased pattern in provincial government spending. When combined with federal and municipal expenditures, governments spend more than $33,000 per retiree compared to less than $12,000 per person under 45.
Supporting the aging population is critical, including with their health care and retirement income security. But it is equally critical to fix the economic problems plaguing their children and grandchildren in B.C.
Making this province work for every generation must become a top priority for all B.C. political parties heading into the 2017 election.