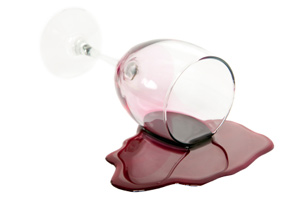 When a multi-billion-dollar corporation faces declining revenues and significantly misses profit targets, what might be the cause? How about...
Poor marketing. Poor product mix. Poor service. Inadequate financial controls. Failure to innovate. High prices. Or plain bad management.
In the case of this mammoth enterprise -- not in fact a corporation but a government bureaucracy -- none of the above.
Last year (fiscal 2010/2011) the big booze retailer Liquor Distribution Branch of B.C. saw its revenue slip to $2.82 billion from $2.854 billion the year before. Its net income of $890.4 million was $83.3 million below budget.
"The decrease was the result of poor sales due to continued unfavourable economic conditions," said the Branch's annual report.
No one challenged that disclaimer. More likely, no one even read it.
Because the Liquor Distribution Branch (LDB) is just a tax collector. On paper it reports to the provincial Solicitor General, but in reality it is the revenue branch of Ministry of Finance that calls the shots.
Of course it makes total sense for a multi-billion-dollar retailer -- 197 stores of its own plus hundreds of strong-armed, quasi-private retail outlets -- to be controlled by tax collectors in Victoria. But the LDB's factotums -- the executive at the branch's Vancouver box office -- do as they are told. They do not think outside of it.
To be more precise, they do nothing to create favourable market conditions -- such as giving the market what it demands: a decent product at a fair price. Nor even online sales, as is done in Ontario and Alberta.
But fair pricing? A joke, as we shall see.
The LDB is the ultimate monopoly. It has no competitors, no challengers, no contrarians within. It is the despot behind an impenetrable wall, neither benign nor benevolent. It controls booze in all its forms -- imports, distribution, retailing, pricing. What it says goes. Period. End of story.
Here is an example of its mind-think: when British Columbia's astute politicians decided to embrace HST, joining the federal and provincial sales taxes at the hip, the province virtually sacrificed its power to increase its seven per cent sales tax at any time in the future. Why? Because over the years the provincial sales tax has been increased from three to four to five to six to seven, whereas the federal tax has been decreased from seven to six to five. Any action on the part of the province to further increase its component of the HST would be greeted with greater outrage than the introduction of the HST itself.
But with the advent of the HST the Liquor Distribution Branch saw a dilemma. The problem was that sales tax on booze was not the PST's seven per cent. Booze had its own special sales tax -- 10 per cent. But administration of the harmonized sales tax meant the LDB would have to be in lock-step with it. That would reduce the provincial portion on booze to seven per cent from 10 per cent. The impact: a potential revenue shortfall.
What to do? Make it up somewhere else -- that's what monopolies do. So the LDB increased its markup. Presto! Problem solved.
Yet the LDB has been telling us for years that its markup wasn't a tax at all. It was its margin. Not that one could readily find private enterprise with a margin of equal proportion, for the LDB routinely takes a product that costs five dollars and sells it for more than 20 dollars.
That is why consumers in British Columbia pay the atrocious prices they do for beer, wine and spirits.
Guide to gouges
Let's look at look at some of those prices. We'll focus on wine, for it's a simple matter to make a product-by-product comparison with prices for exactly the same wines in a nearby market: the State of Washington.
In so doing, we'll bear in mind the exhortations of the federal Minister of Finance, Jim Flaherty, who recently declared that "Canadians are irritated when they see large price discrepancies on the exact same products being sold on different sides of the border."
(Note: the Washington [WA] prices shown are store shelf prices. For a precise comparison with B.C. prices add tax of 8.5 per cent to each of the WA prices.)
French wines:
Saumur Les Pouches (white Loire wine): B.C. $17.95, WA $9.95 (Haggen's, Bellingham, WA).
Jadot Beaujolais Villages (red): B.C. $19.99, WA $10.99 (Trader Joe's, Bellingham, WA).
Duboeuf Beaujolais Villages: B.C. $16.99, WA $7.99 (Bellingham Food Co-op, Bellingham, WA).
Fevre Chablis Champs Royaux (white Burgundy): B.C. $28.99, WA $15.99 (Costco, Bellingham, WA).
Spanish wines:
Garnacha de Fuego (Grenache red): B.C. $15.99, WA $7:99 (everywhere in Bellingham, WA).
Marques de Caceres Rosado (rose): B.C. $16.99, WA $7.99 (Food Co-op, Bellingham, WA).
Borsao Tres Picos (red): B.C. $27.99, WA $13.99 (Costcutter Market, Birch Bay, WA).
Segura Viuras Brut Riserva (sparking white wine): B.C. $16.99, WA $7.99 (Costcutter Market).
California Wines:
J. Lohr Seven Oaks Cabernet Sauvignon: B.C, $22.99, WA $12.99 (Costco).
Chilean wines:
Conosur Carmenere (red): B.C. $14.49, WA $8.99 (Costcutter Market).
New Zealand wines:
Kim Crawford Marlborough Sauvignon Blanc: B.C. $11.99 (half-bottle), WA $13.79 (full bottle, Costco).
Italian wines:
Toscana Villa Antinori (Tuscany red): B.C. $24.99, WA $15.99 (Costco).
Australian wines:
Yellow Tale Shiraz (red): B.C. $11.99 (single bottle), WA $8.49 (magnum, Costco) or $6.99 (single bottle, Costcutter Market).
Is there a legitimate commercial reason for such differentials? No. In fact, the Washington prices reflect the American three-tier system -- importer, distributors, retailer -- where all three take a cut. B.C. has a simple two-tier system: the agent, who is also the de facto importer, and the LDB, the importer of record.
Inefficient tax collector
And yet, as noted, despite those big price tags on its products, the LDB managed to lose money last year.
As its revenues decline, does the LDB point to its pricing policy as a possible culprit? Does it say anything at all?
Anyone who has been in business knows you don't have to wait a year to figure out your sales are flat or declining. Shortfalls can be spotted early on. As they develop into a trend, the business person has four options: revitalize the business, cut costs and create efficiencies, put itself up for sale, or do nothing.
But the torporific Liquor Distribution Branch, lamenting the poor economic conditions it faces, responds this way (a quote from its annual report): "The LDB will carefully monitor its sales and expenses and will make adjustments to its operations as necessary."
What adjustments? According to the same annual report the LDB's labour force of full- and part-time employees has remained constant year-over-year at about 3,500. Operating expenses, however, increased in fiscal 2011 as revenues declined.
Were it a public company what would shareholders have to say about that? But there is just one shareholder: the government of British Columbia.
The option the government should obviously select -- but won't -- is to sell the business.
Sell it because the LDB is a ridiculously inefficient tax collector, needing 3,500 employees and a huge physical plant to remit just $890 million to the government. Compare that to total annual government revenue of almost $40 billion, much of it logged in by (in relative terms) a handful of employees in the Ministry of Finance.
To put it another way, of the LDB's total sales receipts of $2.82 billion, it spends almost $2 billion managing its enterprise.
Sell it for the immediate gain to be realized in receipts from private sector interests from their purchase of fixed assets, real property, leasehold interests, and "goodwill." How much would the government's liquor empire fetch? Clearly it would be in the hundreds of millions of dollars, for the LDB's balance sheet itself reports post-amortization hard assets alone of about $170 million.
Sell it to get rid of the politics -- especially the clout exercised by the B.C. wine industry which has virtually unlimited access to store shelf space, even as some of its products are little more than sugar water, alcohol and additives.
Sell it to give a boost to the private sector and to give consumers greater choice and a bit of a break.
And, finally, sell it to increase government revenues.
That's correct, increase them; for clerk with a calculator could readily devise a tax regime that would extract more revenue from private enterprise and consumers in fees, royalties (as in Alberta) and taxes than is currently sent to the government by the LDB.
But we return to the four options of the failing business: it will be option four, of course. Do nothing.