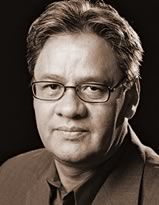 First Nations in British Columbia are calling for changes to the way mining is managed. We have seen the reports about how Canada is rich in resources, how mining is necessary to a prosperous future, and how certainty of process is essential.
You will find no argument from this quarter on any of the above basic premises. Contrary to what some people have suggested, First Nations are not opposed to mining per se.
The difference lies in approach. While the industry talks about gold rushes and bonanzas and vast fortunes to be made, First Nations talk about environmentally and culturally sustainable projects that respect their rights from exploration to mine closure.
Making money and doing it right are not mutually exclusive objectives -- quite the opposite. The reason we have not seen a major new metal mining projects open in the past 15 years in B.C. is because there are fundamental problems with the approach to development and decision making.
Learn from failed Prosperity project
The recent federal rejection of Taseko Mines Ltd's Prosperity project exposed the great weakness of the provincial environmental assessment system and has brought widespread demands for reform. If the pro-business and Conservative federal government found that the federal Environmental Assessment (EA) panel review was so "scathing" and "most condemning," that the mine could not be permitted, how can anyone have any faith in a provincial process that declared the project was fine?
Four years ago we saw a similar project rejected; the Kemess North proposal by Northgate Minerals. Again the concept was to dump waste rock and tailings into a fish-bearing lake that First Nations considered sacred.
The industry also knows there is a big problem. Gavin Dirom, president and CEO of the Association for Mineral Exploration BC, stated in his Jan. 20, 2011 guest column in the Vancouver Sun that we desperately need to reform the EA process, with First Nations at the table.
An August, 2010 Fraser Institute global survey of 429 mining executives placed B.C. as the second worst jurisdiction in Canada in which to do business and only 26th of 50 locations worldwide. More than 90 per cent cited jurisdiction issues with First Nations as a prime concern.
Now we are hearing from British Columbia's Premier Christy Clark that we have to find a better way to address mining issues.
Deep reform needed
What we still need to hear from governments and industry is that this talk of reform is aimed at addressing the root problems that mining faces in Canada.
The courts have repeatedly recognized First Nations title and rights and made it clear that governments and companies can no longer run roughshod over us or around us, but must work with us.
This has to happen in a genuine way if we are to end the past decades of conflict. When we talk of creating certainty through mining reform it has to mean making real changes to a free entry system that currently gives unparalleled tenure access and rights to exploration companies, and then overhauling the EA laws so that they respectfully engage First Nations and address their concerns.
The federal rejection of Taseko's proposed Prosperity mine highlighted why this system must change. The company spent 17 years and a reported $100 million to pursue a low-grade gold and copper open pit mine that they knew from day one was opposed by the Tsilhqot'in Nation and the relevant federal government departments.
For many this was an eye-opener that change is needed. Unfortunately, others remain blind. For example, Taseko's response has been to try to resubmit its Prosperity bid, despite it being the poster child for how not to pursue a mining project.
Dividing First Nations the wrong path
Equally disturbing -- because it implies First Nations are seen simply as obstacles to be overcome -- was the announcement that the Mt. Milligan mine project had been approved and that it was a shining example of how to pursue a project with local First Nations.
This project was approved after a process in which the original company and the Province worked to divide First Nations. The mine's new owners are now mired in legal battles with the Nak'azdli First Nation, whose lands are being impacted and destroyed by this project. Whether the new owners can resolve this through meaningful negotiations with the Nak'azdli remains to be seen. For now, promoting this as an example of how to work with First Nations only serves to generate more mistrust of the mining industry.
Before there can be certainty for mining, there are hard facts and real issues that must be addressed. Free-entry online staking is a root cause of conflict and leads to money and effort being wasted on projects that are not acceptable. The lack of First Nations' approved land use planning and decision sharing prevents cooperation. The discredited and clearly one-sided provincial EA process inspires no confidence.
To fulfill the promise and potential of responsible mining, these things will have to change. We believe the time is ripe for a serious conversation about the future of mining.