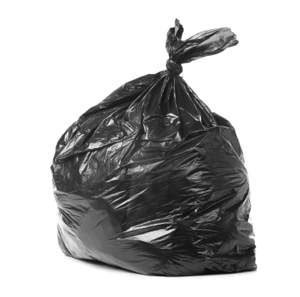 [Editor's note: The Tyee is pleased to weekly showcase the best of the Vancouver Observer, the independent, online source of news, culture and blogs whose motto is, "All local -- all the time."]
To bury or to burn. Is that really the question?
If you've attended one of Metro Vancouver's public consultations on garbage management for our region, you may believe it is.
I went to the May 19 consultation in Vancouver hoping to walk away with a better idea of the options for dealing with our ever-growing pile of collective refuse. For two hours, Metro Vancouver bureaucrats and politicians, industry reps and lobbyists mass burning garbage in a proposed $400 million incinerator talked.
It wasn't until Susan Maxwell spoke that spontaneous applause broke out. Maxwell tore a strip out of the solid waste management plan and Metro Vancouver for "not looking at best practices" for reducing and recycling garbage and for quashing any dissent towards the proposed incinerator.  
Maxwell, who wrote her thesis on the concept of zero-waste, said Metro Vancouver's plan has been skewed in favour of incineration and ignores the view that energy can be saved and more jobs created through properly implemented recycling programs.
Environmentally speaking, it all looks good on paper. And yet, the Integrated Solid Waste and Integrated Resource Management Plan has environmentalists and zero-waste proponents fuming.
The reason for this became apparent at the public consultation. Although reduction and recycling initiatives comprise half of the plan, Metro Vancouver's presentation at the consultations was focused almost exclusively on the benefits of incineration. And despite Metro Vancouver waste committee chair Greg Moore's assertion that incineration has the spotlight because it is so controversial, the consultations -- which are supposed to be the public's one and only chance to ask questions and comment on the plan -- have the tone of a sales pitch.
Vancouver advocates reduction
The first half of the plan discusses strategies for reducing the amount of garbage we produce, and improving our recycling rate to 70 per cent. The third section talks about "waste-to-energy": burning, digesting or gasifying garbage and producing energy through the process. The fourth part of the plan allows for landfill space to hold whatever remains after reduction, recycling and energy recovery has occurred.
So what are the Greenies griping about? Shouldn't they be happy that more than half the plan is dedicated to reducing, recycling and recovering energy -- even if recovery would occur through incineration?
The problem, says Vancouver councillor and Metro board member Andrea Reimer, is if the plan's reduction and recycling initiatives were properly carried out, there would likely be no need for another incinerator. Building the incinerator before implementing the triple R programs outlined in the plan is a lot like putting the proverbial cart before the horse. Except that this cart costs $400 million dollars (and may or may not be harmful to our health and the health of our airshed.) 
Vancouver is behind a series of 11th hour recommended amendments to the solid waste management plan. The amendments propose drastically reducing the amount of waste we produce as a region, banning all compostable organics and wood from the landfill by 2015, and taking the incinerator option out of the plan entirely.
Metro Vancouver's argument for building a new incinerator is based on the assumption the amount of waste we produce regionally will continue to go up as the population increases. It also assumes the amount of garbage each of us produces will inevitably go up -- despite the first goal of the draft plan focusing on reducing the amount of waste we produce.
Maybe the question we should be asking then is what kind of waste management plan claims waste reduction as its first goal, and then assumes that there will actually be an increase in the amount of waste generated?
Ever more wasteful Canadians
In Canada, we produce more garbage per person than any other country in the world. On average, one Canadian produces 1.1 tonnes of waste each year. That's 50 per cent more waste than we produced 30 years ago.
In Metro Vancouver, residents produce 1.5 tonnes of landfill-bound garbage each year: well above the Canadian average. To restate this cringe-worthy perspective, Metro Vancouverites are producing more garbage than the average Canadian, and the average Canadian produces more garbage than just about anyone else in the world.
In short, the problem is that we create ridiculously unsustainable amounts of garbage. Incinerators are economically more viable than landfills. But the fact that they produce energy does not account for the need to create enough garbage to economically sustain running an incinerator once it's there. The biggest problem with an expensive incinerator is it may actually prove to be a disincentive to implementing aggressive recycling and reduction programs.
Mairi Welman, director of communications at the Recycling Council of B.C. put it like this: "Incinerators and landfills both have their issues. But landfills are scalable. Incinerators are not. If you have a landfill and you get to 80 or 85 per cent waste diversion with recycling, you can close half your landfill and not use it. You can't shut half your incinerator down."
Vancouver's fight
Reimer is frustrated. She says the Vancouver councillors have been trying to put their amendments in front of Metro Vancouver's board for the past seven months. At each attempt, she says, they were told by Metro chair Lois Jackson that they weren't allowed to put motions on the floor at that particular meeting.
They were finally able to at the last meeting before the public consultation process began -- just in time to allow citizens to consider the proposed amendments and their implications. "In our opinion, it's not reasonable to build a plan on the assumption that we can do nothing about waste reduction," says Reimer. 
The goal of a 70 per cent recycling rate (an increase of about 15 per cent from the current rate) is an equally under-ambitious goal, says Reimer. It's based on what one country -- Austria -- has achieved. But we are not a country, says Reimer, and cities have achieved far higher diversion rates than what Metro Vancouver's plan aims for. 
Close enough to home, Nanaimo's diversion rate is at 70 per cent already -- and that's without a system of organics collection and composting in place. Vancouver began rolling out its organics collection program this year, and this is expected to reduce the amount of garbage going to landfill by up to one-third.
Not to mention the provincial government's slow but steady roll out of extended producer responsibility. EPR programs put the legal and financial burden of dealing with discarded products and packaging on producers and consumers, and takes it off of taxpayers, who currently foot the bill for landfills and incinerators alike. The best example of a successful EPR program is the plastic drinking bottle take-back program.
Reimer pulls no punches in stating her opinion on the current focus of our solid waste management debate.
"There are a thousand good reasons to get waste generation down. It's insane on a planet where we're having raging debates about social justice, and economic viability, where our economies are collapsing and we have huge environmental issues that we have this problem of having stuff that's totally useless to us and we can't figure out what to do with it. It's such an incredibly stupid debate to be having."
If you live in the Lower Mainland, your opinion does count, but only until July 14. Send Metro Vancouver feedback on e plan or your thoughts on how you want the region to handle our garbage.