A new industry report warns investors, governments and regulators that renewable forms of energy could outcompete high-cost and high-risk liquefied natural gas projects. 
The sheer volume of shale gas in North America has blinded many of its key promoters to an important dynamic: "Namely the fast progress of renewable energy technologies capable of providing an alternative to one or more of the major sources of demand for LNG, electricity production and in the future perhaps heating," the report found.
The report was prepared by the Brattle Group, an independent firm that "answers complex economic, regulatory, and financial questions for corporations, law firms, and governments around the world."
The fate of 20 proposed LNG projects in British Columbia has become increasingly uncertain as oil prices have collapsed, the Chinese economy has faltered and Asian demand for natural gas has slumped, while Australian exports of methane have swamped the global market.
As a consequence, analysts agree that global LNG markets are likely to be oversupplied for the next several years and that the low LNG prices could persist for some time.
To date, not one of the LNG export projects proposed in Canada has gone to the construction phase, "which provides further evidence of the uncertain need for North American LNG," the report says.
It warns that investors should not regard the LNG glut as a temporary matter, because the declining cost of wind and solar energy combined with their rapid adoption in many jurisdictions such as Germany and China could significantly dampen global demand for methane as well.
"In fact, in some regions such as Germany and California, where renewable penetration has been high, gas demand growth has already been stunted by the penetration of renewables in the generation mix (causing a reduction in gas demand growth for power generation)," it notes.
The report adds that if the cost of renewable generation is low enough overseas, "it could dampen the attractiveness of North American-sourced LNG as a fuel for electric generation and the willingness of market participants to continue to contract for LNG export infrastructure."
Moreover, economic forecasts that assume rising demand for natural gas in Europe and Asia may all prove wrong due to "the on-going shift towards more renewables" which "may reduce the incentive to import significantly larger amounts of LNG," it says.
Chinese buyers stalling?
The B.C. government once based its controversial advocacy for LNG on rising Asian gas prices, which at one point exceeded $15/MMBtu several years ago. But they have now collapsed to roughly $6 to $7/MMBtu.
LNG projects can't be profitable without prices being around $11 because of the high cost of extracting and fracking shales in northeast B.C., analysts say.
A variety of powerful state-owned Chinese firms including Sinopec, PetroChina and China National Offshore Oil Corporation have invested in three different proposed LNG terminals along the B.C. coast. 
But as the report notes, the "participation of Chinese energy companies in these Canadian projects -- as equity investors and as potential or likely buyers of the LNG from these projects -- indicates that these companies may themselves be keeping their LNG procurement options open while they wait to see how LNG demand in China unfolds.
"The relative cost of renewables versus power generation fuelled by LNG could very well determine whether or not Chinese investors move forward with purchase agreements for Canadian-sourced LNG."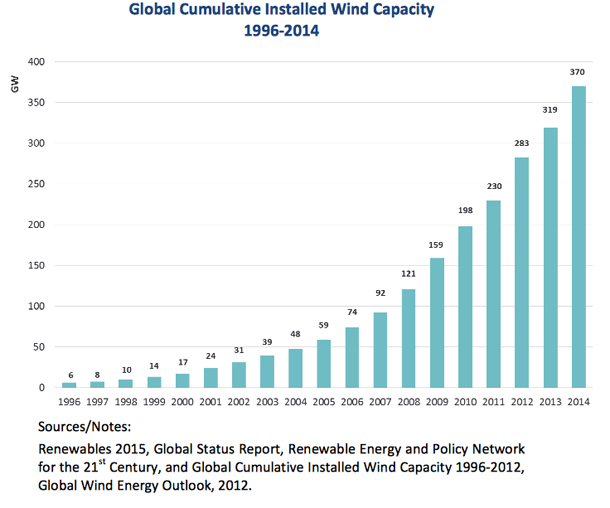 North America's proposed LNG export projects have become increasingly risky because there is a significant possibility that, over the 20 years of a typical LNG contract, "power production from renewable energy sources will become less costly than the LNG sales prices needed to justify the upstream LNG investment cost," says the report.
In addition, LNG projects are big megaprojects that have little flexibility and are subject to delays and massive cost over-runs.
According to the KPMG Global Energy Institute, 10 of the world's last 12 LNG projects went over time or budget.
"Unlike renewable energy sources, which can be scaled from just a few kilowatts for single rooftop solar PV systems or a few megawatts for small wind projects to hundreds of megawatts for large wind or solar farms, traditional onshore LNG infrastructure projects represent huge one-time commitments of capital and result in hyper-complex building projects."
Carbon pricing could also affect LNG projects too, concludes the report, saying "even with relatively moderate carbon prices, the economics shift significantly in favour of renewable energy, creating an additional and likely substantial risk for LNG as a fuel in a likely increasingly carbon-constrained future."