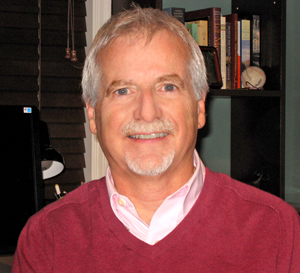 Two months after the directors of Vancouver's largest social service provider were ousted following an audit that revealed questionable spending, the Portland Hotel Society is set to announce its new executive director tomorrow.
The Tyee has learned from several sources that prominent population health expert Ted Bruce will be the new head of multi-million-dollar PHS, which operates the Insite safe injection site plus numerous housing properties and employment programs throughout the city's Downtown Eastside neighbourhood.
Bruce retired in late January as executive director of Vancouver Coastal Health's Population Health program, but is listed as an adjunct professor at the University of British Columbia's School of Population and Public Health and Simon Fraser University's Health Sciences department.
One source, who asked not to be named, said they were contacted in order to be included in a press release about Bruce's appointment. Bruce could not be reached before press time, but two other well-placed sources confirmed the news.
A raise-the-rates champion
The appointment could be a hopeful sign for anti-poverty advocates worried about the future of PHS and its programs, which have garnered both controversy over their unorthodox approach and questionable finances, and praise from international public health experts.
In 2012, Bruce undertook a "welfare food challenge" organized by the advocacy group Raise the Rates, calling for increased social assistance levels in the province above their current levels. He has been co-chair of the BC Poverty Reduction Coalition since its founding five years ago.
On May 7, Bruce co-authored an editorial in the Province newspaper with the coalition's community organizer Trish Garner and Seth Klein, B.C. director of the Canadian Centre for Police Alternatives.
"British Columbia has had the highest poverty rate in Canada for the last 13 years, yet is now one of only two provinces left without a poverty reduction plan," the article stated. "It is about time B.C. caught up with the rest of Canada in tackling poverty upfront and saving lives and money through this approach."
In a nod to Bruce's academic expertise on population health, the editorial states that "the growing literature on the social determinants of health reveals that tackling poverty upfront is the single biggest factor in improving health outcomes for everyone, not just those living in poverty."
Garner told The Tyee that Bruce's academic work around health, coupled with his outspoken views on raising welfare rates and improving social assistance, make him a suitable candidate for the job, though she had not heard about the appointment. "He's very well-respected. He just seems to have a very strong awareness of non-partisan nature of pushing various issues," she said.
PHS must continue tradition of 'kindness': Swanson
Controversy around PHS erupted after a provincial audit of the organization revealed tens of thousands of dollars in questionable expenses including pricey overseas trips, as well as poor accounting practices. The audit led to the resignation of four senior managers and PHS's entire board of directors in March.
PHS employs more than 500 staff and runs 16 Downtown Eastside housing sites, home to 1,200 tenants. Its 2012 budget was $28.2 million, the bulk from the province.
The appointment of someone from Vancouver Coastal Health is not surprising, given the health authority's strong ties to a number of those who replaced ex-PHS executive director Mark Townsend.
Reached by The Tyee, Townsend said he also heard reports Bruce was set to replace him, but that had not been confirmed. Townsend said he's been "out of the loop" since he resigned from his post.
Downtown Eastside anti-poverty advocate Jean Swanson said she hopes that PHS continues what offering what she described as "kindness and non-judgmentalism around people who use their services."
She hopes the organization's social enterprises, which offer jobs and training to Downtown Eastside residents, continue to be offered despite criticism from the minister responsible for housing, Rich Coleman. "[They] help get people get back on their feet, to be able to work," Swanson said.
Swanson also hopes the organization's new leader uses PHS-owned properties as a "bulwark" against gentrification. "PHS has land, which should stay in the public realm so it can possibly be converted into public housing," she said.
B.C.'s ministry responsible for housing would not comment on the matter.