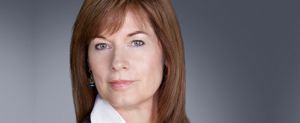 British Columbia's Information and Privacy Commissioner found no evidence that the B.C. Liberals improperly collected or disclosed personal information as part of its multicultural outreach strategy, but she slammed a former cabinet minister for endorsing the use of non-government email to avoid Freedom of Information.
"I am particularly troubled by a comment from Minister John Yap in the Dyble Report regarding the use of personal email," wrote Commissioner Elizabeth Denham in her Aug. 1 report. "In response to a question from government investigators as to why (Brian) Bonney, his former Communications Director, was routinely using personal email for his correspondence, Minister Yap responded that it was to avoid freedom of information legislation. I am concerned that this demonstrates an acceptance and familiarity within government of the practice of evading freedom of information requests."
Yap quit cabinet in the wake of the multicultural outreach strategy scandal but was re-elected in May and appointed by Premier Christy Clark as the parliamentary secretary in charge of reviewing liquor laws under Attorney-General Suzanne Anton.
"The use of personal email by high-ranking government officials in distributing the Outreach Plan and the stated goal of sharing information between government and party, without explicit acknowledgement of the limitations imposed by provincial privacy legislation, is evidence of foundational privacy and access problems that government needs to address," wrote Denham.
She previously ruled that government communications via personal email are covered by the FOI law.
Overlap of government, party roles a 'fundamental problem'
Denham's investigation of the so-called 'Quick Wins' strategy document found no breaches of the law. She pinpointed the obvious potential for overlap of party and government roles as a "fundamental problem" the government and party must address.
"The lack of training increases the risk of employee misuse of the personal information of British Columbians and is a reflection of a culture that is not placing enough importance on duties related to protection of privacy and access to information," the report said.
"Government has an ongoing task to be very vigilant about how information is used within government, and she made the clear recommendation, which we accept, that there has to be better and further training to make sure that personal information is managed only within government information systems," Minister of Citizens' Services Andrew Wilkinson told reporters on Aug. 1. "We, of course, accept that, and we'll continue to implement that."
Denham's report, however narrow the scope, is the first independent look at the scandal. Clark appointed her deputy minister, John Dyble, to conduct a two-week, in-house review that was released March 14. Dyble's report was heavily criticized as a whitewash by the NDP, which revealed a leaked copy of the strategy on Feb. 27 in Question Period.
The government delayed the release of nearly 8,000 source documents until after the election. Those contained revelations about the siphoning of $1 million from the jobs, tourism and skills training ministry's contingency budget to the multiculturalism ministry for ethnic outreach in the summer and fall before the election. The June document dump also revealed personal emails showing Bonney plotted to bribe disgruntled aide Sepideh Sarrafpour with money or a job to prevent her from revealing unspecified damaging information about Clark and the party. Sarrafpour was not interviewed for the Dyble report.
Libs 'not placing enough importance' on privacy
Denham launched her investigation in the wake of the Dyble report, based on references in the multicultural outreach strategy about government sharing information with Liberal headquarters and mentions of two government employees who were sending lists of personal information from government email accounts to their personal email accounts.
Denham's staff asked for and received a copy of the government caucus review of the Quick Wins scandal, which has yet to be made public. Denham also "compelled" production of the witness statements and emails that were collected for the government caucus review.
Notably, Denham's staff interviewed Bonney, Sarrafpour, Fiera Lo and Michele Cadario under oath. Her report, released March 4, about the Premier's office avoiding Freedom of Information by not documenting decisions and discussions included an interview that was not under oath with Kim Haakstad, who was deputy chief of staff at the time. Haakstad was the architect of the Quick Wins strategy and resigned March 1.
Bonney worked on the BC Liberals' campaign, Lo was rehired as a government aide and Cadario moved from her job as the Liberals' fundraiser to the position of deputy chief of staff in June.
Cadario was put forward by the Liberal party after Denham's staff sought a party official to interview about the scandal. The NDP had criticized the Dyble report because Liberal campaign director Mike McDonald was not interviewed. McDonald was Clark's chief of staff when the strategy was developed in late 2012. The report said the interview with Sarrafpour "did not result" in additional relevant information.
The multicultural outreach strategy included a series of ethnic outreach roundtable meetings from June to September 2012 where contact information was to be gathered and added to a Liberal contact database for the re-election effort. Denham's investigators "did not find evidence of the creation of a database containing personal information which was shared between government and either caucus or the BC Liberal Party."
Bonney and Lo admitted sending information from government to personal emails and Bonney claimed he had separate BlackBerry smartphones for his government and party roles and he used his personal computer for party purposes.
Denham wrote that the government and B.C. Liberals are "not placing enough importance on duties related to the protection of privacy and access to information."
"Citizens of British Columbia expect government and the BC Liberal Party to not only comply with privacy and access obligations under provincial legislation, but to demonstrate leadership when it comes to the protection of their privacy and access rights," Denham concluded.
Reaction from citizen watchdog groups was mixed.
British Columbia's Information and Privacy Commissioner found no evidence that the B.C. Liberals improperly collected or disclosed personal information as part of its multicultural outreach strategy, but she slammed a former cabinet minister for endorsing the use of non-government email to avoid Freedom of Information.
The B.C. Freedom of Information and Privacy Association agreed with Denham's call for a culture change. Executive director Vincent Gogolek said the report describes a government whose officials "routinely and blithely" ignore the privacy and access laws.
"The time has come for penalties to be included for violations of FIPPA," Gogolek said. "However useful training may be, it is also clear that a number of the key players not only are aware of their obligation, but they actively work to evade them. Change won't come unless people violating the law face more serious consequences for their actions."
IntegrityBC said Denham's report "falls short" because none of the key players in the scandal were interviewed, such as McDonald, Dyble and ex-Multiculturalism Minister Harry Bloy. Executive director Dermod Travis called for the auditor general to undertake an independent investigation to get to the bottom of the scandal.
"Piecemeal investigations into the outreach strategy do not serve British Columbians," Travis said. "The public deserves better than an investigation by John Dyble that through its terms of reference could only scratch the surface of the strategy, followed by a document dump after the May election, and now a cursory investigation into a singular aspect of it."