The convenience of the serene new Canada Line SkyTrain in Vancouver transporting cheerful strangers from the airport to downtown painted a pretty picture of Canada as a host of the 2010 Winter Olympics. But the celebration of multiculturalism came at a hefty price: approximately $3.57 per hour.
That was how much two international engineering corporations initially paid the Latin American workers hired to build the Canada Line, according to testimony by some of the labourers who said they received a net average salary of $1,000 USD for their first two months, on 60 to 70-hour work weeks. Crane operator Franklin Mora, from Costa Rica, got paid $1,280 a month for April and May, which amounted to $3.89 per hour.
The Latin Americans performed the same backbreaking work as Europeans on the project, but were paid a fraction of what their counterparts made.
The 36 Latin American construction workers, most of whom were from Costa Rica, the rest from Colombia and Ecuador, specialized in tunnel excavation. They were easily brought in April 2006 through the TFWP, without a Labour Market Opinion, an employment authorization granted by Canada's human resources department to ensure workers are paid prevailing wages. They did not need an LMO as Canada and Costa Rica signed a free trade agreement for "inter-company transferees." The government puts a cap on all other immigration streams, such as permanent residents, refugees and family sponsorships, but the TFWP is not regulated by any quotas. "This is a way to bring in workers who are working at low wages and it gives employers incredible flexibility," says labour lawyer Fay Faraday, who has done extensive research on the program.
'Se hablan Español?'
When Joe Barrett, a former researcher with the BC Trades and Construction Council, got word from Canadian unionized construction workers of how little the Latin Americans' were earning, he paid them a visit. "Se hablan Español?" he called to them through the fences of their worksite. It was "like music to their ears," he recalled. Barrett, a blue-eyed soft-spoken intellectual who taught Spanish before devoting himself to the labour movement, explained their rights to them.
He vehemently disagreed with their meager salaries. "The fact is they're in Canada and they're buying their beers, their cigarettes or any other goods they need in Canadian dollars, not in Costa Rican currency, not in Colombian, or Ecuadorian currency," Barrett says. "I mean just to take a bus in Vancouver is $5 return. Your $1,000 dollars a month isn't going to go very far."
Within less than a month of their arrival, Barrett and a team of organizers had persuaded them to join the Construction and Specialized Workers' Union (CSWU), which is unusually fast, he says -- workers usually take several months or even years to join a union. Threatened by a potential strike, the employers, SNC Lavalin and Italian-based SELI Inc., responded by raising their hourly wage to approximately $10.81 an hour. The union saw this as the company's way to sidestep collective bargaining.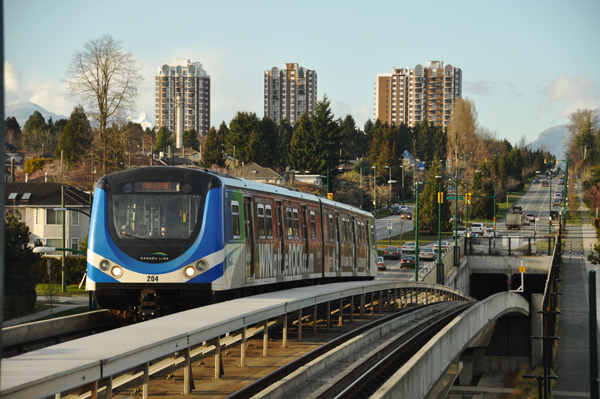 Even with a raise, the Latin Americans workers were still being paid 92 per cent less than their European counterparts. They also received inferior food and housing.
While Europeans stayed in luxury condos minutes away from the construction site with a waterside view of False Creek, the Latin Americans, according to court documentation, lived in a run-down motel on Kingsway. And while the Europeans were given $450 worth of pocket money for food, the Latin Americans were forced to eat their lunches and dinners at two restaurants designated by SELI with meal tickets. They were allowed to choose where to have breakfast though -- with $150 per month.
Europeans were also paid $300 extra for miscellaneous expenses while the Latin Americans received around $76.
Perceiving that SELI and SNC Lavalin did not want to negotiate, the union turned to the Labour Relations Board, which told them the matter was out of their hands and encouraged them to fight the discriminatory pay rates, meal plans and housing conditions through the B.C. Human Rights Tribunal. So they did.
The Latin Americans sought equality through an historic human rights case that began in September 2007. SELI based their defense on "international compensation practices," arguing that the Latin Americans wouldn't have made that much in their countries of origin.
Millions kept from workers: union
The workers returned to Costa Rica in March 2008, before the tribunal had issued its ruling. At that point Barrett found that most of the workers had not received the tax refunds owed to them since they did not know about this practice in Canada.
He decided to pay for his own ticket to visit the workers, whom he helped to collect close to $50,000 in tax refunds. Barrett says, "That means that the federal government is sitting on tens if not hundreds of millions of dollars [in tax refunds]. If I can get $50,000 per group of 40 workers, what is it for all of the others who don't know what their rights are?" He also helped two workers who had recently turned 60 collect from their Canadian Pension Plans, which all migrant workers pay into when they work in Canada -- yet most do not know they qualify for it.
On Dec. 3, 2008, the Human Rights Tribunal issued its ruling: there indeed had been discrimination, based on country of origin. It was a first in Canadian history, according to Charles Gordon, one of the lawyers who defended the Latin Americans.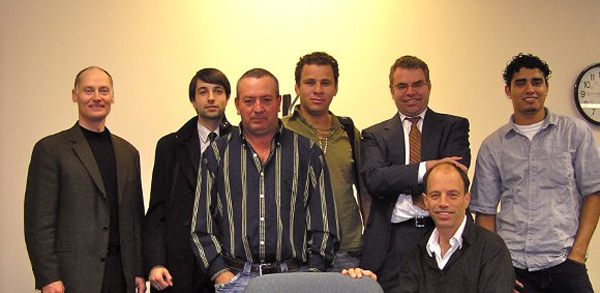 The ruling stated that SELI's actual international compensation practices was "to take advantage of the existing disadvantaged position of these workers, who are from poorer countries, and to perpetuate that disadvantage, and to do so while they were living and working within the province of British Columbia."
The tribunal ordered SELI, SNC Lavalin and SELI-SNC to pay each Latin American worker the salary and expense differences compared to the Europeans over their course of employment, and $10,000 each for injury to dignity, feelings and self-respect. The union says that adds up to more than $2.4 million in total.
SELI and SNC Lavalin challenged the decision. Nearly five years later, the case is still going through appeal hearings.
Jose Anselmo Lopez Salguero is one of the workers included in the case. He's a family man in his late fifties, the type who apologizes when he mishears someone speaking accented Spanish. Since 1991, he had worked on SELI projects as a diesel mechanic in Colombia, Hong Kong, Greece, the Philippines, Italy, Lesotho and Costa Rica. "SELI in Canada treated me like a dog," he says, adding that he was a "faithful" worker.
Back in his home country, Costa Rica, he still hopes to see justice served. "All you can do is wait," he says.
Read part one of the series here. Tomorrow: Experts agree the law neglects migrant workers.