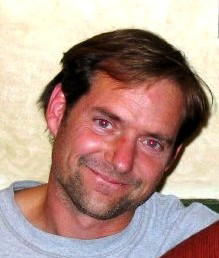 When the news broke on November 26 of four aid workers, two of them Canadian, taken hostage in Iraq, I immediately thought of the Christian Peacemaker Team (CPT). The Toronto headquarters of the international non-violence organization, at first, declined to reveal their involvement, fearing negative repercussions for the hostages. They have since been identified as CPT members James Loney, 41, of Toronto; Harmeet Singh Sooden, 32, a Canadian electrical engineer; Norman Kember, 74, from England; and Tom Fox, 54, from the United States. The hostage-takers, a shadowy group believed to be criminal rather than political, have accused their captives of being spies for the occupying forces; others have accused them of being missionaries. The Canadian government has implied that they were irresponsible for disregarding warnings to civilians traveling to Iraq.
None of these accusations are true.
I first encountered members of the CPT while researching a book on Israel and Palestine in the West Bank city of Hebron. My first inclination was to suspect that they were missionaries in humanitarian guise-a suspicion that proved wrong. The Mennonite and Quaker-based group believe that if others were willing to risk their lives for war, they, as pacifists, should take some risks for peace. Committed to limiting violence by a stated policy of "Getting in the Way," they serve in global hotspots such as Colombia, Iraq and the Occupied Territories.
Dark humour
Hebron is a wasteland of sand-strewn streets and war-damaged buildings in which 500 of the most militant Israeli settlers live amidst 120,000 Palestinians. When I visited the city in late 2001, tens of thousands of Palestinians-those living in the quarter nearest the settlers-spent half of their time under twenty-four hour curfew, locked in their homes for weeks on end, let out at intervals to buy food or visit a doctor. Shops were just closing for another round of curfews when I met up with Greg Rollins, now 32, an amiable "CPTer" from Surrey, BC. When I asked him why he was in a godforsaken place like Hebron, he said, in his deadpan fashion, "To avoid child support payments." (He doesn't actually have any children.)
It was this wry sense of humour and a dedication to nonviolent conflict resolution that sustained him and the rest of the team as they walked into Palestinian houses after a shooting and, amid the blood and howling, called for medical help. It allowed them to escort Palestinian children past checkpoints and armed soldiers each day to ensure that they got to school. "We're like firemen," said George Weber, a retired history teacher from Ontario who was volunteering with CPT Hebron.
Courage and pacifism
When two CPTers were badly beaten and had their camera equipment destroyed by a group of vigilante settlers some time after my visit, they did not fight back. Violence, they believed, was the problem, not the solution. And their presence did indeed limit the conflict. The sight of a cell phone or camera in their hands led both sides to tone down their behaviour, lest it be recorded for posterity-and end up on the evening news. Weber, a grandfatherly figure with a kind face and a keen knowledge of Middle Eastern history, spoke of their tenuous position: "In a war situation you're either for or against," he told me. "The middle ground becomes untenable."
The CPTers were the middle ground, and it has, at times, been untenable. Both Rollins and Weber eventually left Hebron to join the team in Iraq, where members were initially active in advocating continued weapons inspections and documenting the effects of international sanctions.
Like Iraqi civilians, they have not been immune. George Weber was killed when the tire on the SUV in which he was traveling exploded along an open stretch of highway, causing the vehicle to roll. The vehicle had just been fitted with new tires-Firestones, a brand that had undergone recalls for causing similar accidents. Some suspected that these were outlaw tires, dumped on a hapless country during a time when thousands were dying of malnutrition and people took whatever goods they could get.
Beyond 'hotel journalism'
Since war broke out in spring 2003, the CPT team has been documenting human rights abuses against Iraqi prisoners, repatriating those made homeless by US raids and training and working with nascent Iraqi human rights organizations like the Muslim Peacemaker Team. They have worked tirelessly to do what Rollins told me was part of their mission: to bear witness.
At a time when most western journalists are confined by the deteriorating security situation to what journalist Robert Fisk calls "hotel journalism," they have been filling the gap with on-the-ground reports like this. And this, a letter home from Iraq by Greg Rollins:
"Whenever I return to the field, I walk around in a fog for the first several days as I try to figure out what exactly is going on," he writes. "Sometimes new images or information come at me in a fast rush. Other times they build slowly like a headache. People at home often ask me what changes I see. The following examples are some of the changes brought to my attention since I returned.
"In 2003, the Baghdad morgue received between 250 and 300 bodies a month from what they labeled as suspicious deaths, a.k.a. homicides. In July of this year they received 1,100.
"None of the aforementioned deaths were from suicide bombers. The Baghdad morgue stopped accepting cadavers from bomb attacks over a year and a half ago."
His reports are peppered with his trademark wry humour: "Someone at the phone company replaced the name 'Gregory;' on a contract I signed to read 'Jan Jovg Dawod.' Now everyone at the phone company just calls me Dawod or David."
Witnessing abuse
Months before investigative journalist Seymour Hersh broke the story on the Abu Ghraib torture scandal in May 2004, the CPT team in Iraq had already documented abuse of "detainees" in reports like these and alerted US officials in Iraq and US members of Congress, who did not act upon the information.
They publicized analyses like this one by Ron Kraybill, a professor in the Conflict Transformation Program at Eastern Mennonite University, in which he writes:
"The frightening truth is that America is now trapped, having played repeatedly the role most desired for it by guerilla strategists. They could not succeed in demonizing the U.S. in the eyes of average Iraqis without active help and so far American leadership has assisted at every step. The only way out is to remove all doubt that this is an invasion motivated primarily by American imperial purposes. America must face the truth - our leaders pretended to have global support but, in fact, had little all along, and made things worse by insisting on controlling everything about the invasion and reconstruction. The price of getting out with any credibility left at all will be bearing the continued costs of stabilizing Iraq, while giving up American control over events and structures there: administrative, economic, political, and military."
I don't often have a lot of time for religion, but I have long been impressed by those faiths that place their emphasis on improving life in the world we share, on social justice and ending strife and violence. The CPTers have documented just how deep the rot goes in Iraq and have offered an alternative: one of moderation and the mending of fences.
Deborah Campbell is the author of This Heated Place. She recently returned to Vancouver after six months in Iran.