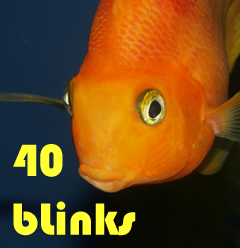 Sometimes, I look around my small, Eastside Vancouver apartment and wonder from whence came all this crap. It's not junk, per se, but it definitely doesn't fit into the ethic of "know to be useful, believe to be beautiful."
It is during these dark times while I curse my proclivity for buying every clever-looking papercraft at Vancouvers Paper-Ya store on Granville Island. "A notebook that turns into a pencil holder?" I think to myself. "Brilliant!"
That's when I turn to Apartment Therapy. A quick tour of the amazing things people can do with tiny apartments has me scrambling to at least pick the socks off the floor.
The site is also a great resource for clever furniture solutions (Cut the sofa in half!), magical sounding DIY projects (The paint magnetizes the wall!), and its fair share of overpriced designer pap (Table lamp only $400!). The best feature, by far, is the home tours, where people allow you a slideshow view of their humble abodes. When you see what they can cram into 300 square feet, your market-inflated False Creek closet will feel positively palatial.
Thom Wong is a law student who spends an unreasonable amount of time online. His 40 bLinks column runs every Monday and Thursday on The Tyee. What's he all about? Click here.
For previous 40 bLinks, click here.