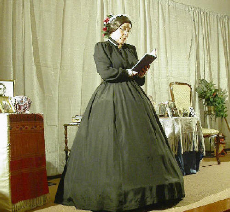 After 38 years in college teaching, I'm not surprised to hear that high school grads can't read or write very well when they enter post-secondary. But I was surprised that the Globe & Mail considered it front-page news last week, and followed with a hand-wringing editorial yesterday.
Of course students can't read and write. Neither could their parents when I taught them in the 1960s and 70s.
For that matter, when I entered Columbia University in 1958, in the post-Sputnik hysteria, the profs considered us a mob of button-down illiterates, sure to be overwhelmed by our far better-schooled Soviet contemporaries. Adults then looked back on the 1930s as a lost golden age of education.
So I see moaning about student literacy as just another autumn ritual, like raking leaves and trick-or-treating. It's a way for the middle-aged to flatter their own educations by deriding their children's.
Complaining about student literacy is like complaining that not all musicians have perfect pitch. We forget that for most of history, literacy was a rare skill exercised by a tiny minority of priests and clerks.
Reading as hard labour
Some people have aptitude for reading just as other have an aptitude for music or dance. Without that aptitude, decoding a text is physically exhausting work-as I learned when I tried to teach myself the Korean alphabet a few years ago. Yet we expect everyone to enter post-secondary with literacy skills only a few are truly proficient in.
The answer is not to return post-secondary to its historic role as a club for rich people's kids (themselves no great literates) and a few apprentice scholars. But we need to recognize that most students don't respond very well to traditional academic teaching and learning styles.
It's a waste of time to complain about what they should have learned in high school, or their slowness to adapt to what we teachers find comfortable. Here they are, in our classrooms-what are we going to do with them?
No easy solutions
No single technique will work, but every technique should recognize the individual student and identify that student's needs. My classes include immigrants from Russia and Japan who still don't understand when (and why) to use "the" and "a." Others find decoding English as tiring as I find decoding Korean. Still others are distracted by personal sorrows, not to mention their damn iPods and cell phones.
When they see a real need to master basic skills, students will work hard to do so. Post-secondaries have long recognized the need for writing centers and tutoring to speed the process. The more individual attention that students get, the faster they will improve. This isn't easy in a system that prefers to process students in bulk, and that likes "low maintenance" students who pass our tests and go away.
We also need to recognize that students possess "basic" skills that most teachers have yet to attain. Some of my students have set up a website to coordinate a group project they're working on. Virtually all of them are concise and fluent in email (though some still confuse "then" and "than"). They have suffered through enough bad PowerPoint lectures to know when to rely on chalk and talk for their own eloquent presentations.
If student illiteracy were really the problem it's made out to be, I would have quit this business long ago. The kids don't surprise me when they can't spell; they astound me daily with their questions, insights, and abilities. As long as they keep surprising me, I know the kids are all right-even when they want to spell it "alright."
Crawford Kilian has taught at Capilano College in North Vancouver since 1968. He is the author of 2020 Visions: The Futures of Canadian Education, and 19 other books.