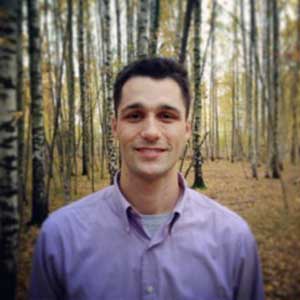 Tim Walker is a young American with a job many of his colleagues back home would envy: He's a Grade 5 classroom teacher at a Helsinki public school and co-teaches classes in Grades 4 to 8.
"At my school," he said, "there's an English and a Finnish line. The curricula for both lines are nearly identical; only the language of instruction is different. I'm teaching in the English line." He has 23 students; classes are capped at 25.
"It's a Grade 1-9 comprehensive public school ("peruskoulu") that follows the Finnish national curriculum," he continued. "My school also has an international baccalaureate program. This means intertwined curricula for both the English line and the Finnish line. As a classroom teacher in the English line, I teach from the same standards that my Finnish line colleagues draw from."
When he talked in Helsinki with The Tyee in September, he was clearly excited to be teaching in Finland, while also learning about an education system that inspires respect around the world.
"My wife is Finnish," he explained, "and we have a small child with another on the way. We decided Finland was a better place for us to raise a family." They made the move this past summer.
Walker already had four years of teaching experience in the Boston area, and is finishing his master's degree. English is important in Finland, and native speakers are rare, so he was able to step in on a one-year contract for a teacher on maternity leave.
He's documenting his experiences on his blog Taught by Finland. Right from the start of classes in mid-August, he was struck by some of the differences.
Self-reliant kids, relaxed teachers
Not only is Helsinki far more relaxed than Boston, the kids are more self-reliant. The city has no school buses. Kids either walk to school or take public transit -- even the first graders, who are already packing cell phones to keep in touch with their parents.
"The widespread independence of the children is dramatically changing the way that I approach these first days of school," he wrote in one blog post. "Normally, I'm doing a lot of handholding, modeling and directing, but here in Finland I'm taking a different stance. I'm asking the children to show me the ropes right from the start."
He also wrestles with the completely different use of school time. The kids get a 15-minute break after every 45-minute class, for a daily total of about 75 minutes. Unless teachers are on yard supervision duty, they're free to use the breaks as they like. "Often teachers will use the time to sit down, sip coffee and chat in the teachers' lounge. They're not prepping during this time; they're getting refreshed."
Conditioned to the go-go-go of Boston schools, Walker has found this pace hard to get used to. One blog post describes how three of his Finnish colleagues asked in the same week why he wasn't spending break times in the teachers' lounge. They worried that he might burn himself out: "Just an hour ago, a Finnish co-teacher of mine told me that she needs to spend time sipping coffee and chatting with other teachers every day. This makes her a better teacher."
Teacher prep time is built into the school day. "I'm trying to adjust to a system where I'm not trying to fill in every hour of the school day," he said. "I teach a few hours, but I'm also expected to work with my colleagues, do my lesson plans and also curriculum planning."
He even has time to work on his blog, and to take language lessons twice a week, alongside some of his students who aren't native Finnish speakers. (He finds them quicker at picking it up than he is.) His principal strongly supports these lessons.
An egalitarian school system
Walker is also coming to terms with a truly egalitarian education system.
"I'm more aware now of the emphasis back home on the star system," he said. "Everyone's trying to get a competitive edge over the other kids by getting into the top schools with the top teachers."
The Finns aren't interested in either, he continues; they prefer a reasonably equal distribution of resources, so everyone gets a chance but not an advantage over others. The result is a system that seems amazingly laid-back by North American standards.
Some of his blog posts reveal how students think about the system. Eighth graders complain about the daily free hot lunches. Walker, who pays a little for the same food, can't believe how good it is. Others hang around, doing nothing, during the frequent breaks.
His own students surprised him by demanding dimmer lighting in their classes. "Tunnelma," or ambience, is important, and the kids find too much colour in their classrooms a distraction.
A recent post on student well-being is especially instructive. In a meeting with several colleagues, including the school nurse, counsellor, principal and assistant principal, Walker was asked: "So, how's your class so far?" The purpose was not to put him on the spot as a foreign novice, but to take on some of the responsibility for his kids and to offer constructive, collective help.
In too many North American schools, such a question would invite the teachers' lounge blacklisting, without appeal, of problem students: "Oh, he's just like his big brother two years ago." Both kids' test scores would likely back up that judgment, and both would likely end up dropping out before graduation.
Solving problems early
In Walker's school, however, the big brother's problems would have been addressed in the primary grades, and the whole school would be concerned with the younger brother's success as well. Finnish students get prompt attention when problems arise. As Pasi Sahlberg, author of Finnish Lessons, observes in the video linked to the post, "Special education is nothing special."
This is one area where Finnish schools sharply differ from North America's: we rely on "objective" tests, while Finnish teachers draw on their personal and collective experience to assess students. As a summary by the Finnish National Board of Education points out, they're trusted professionals.
It's not just that the individual Finnish teacher has beaten 10 other applicants for a spot in teacher training. Before ever being hired for a permanent position, that teacher has completed five years of post-secondary education and defended a master's degree. And once hired, that teacher can draw on colleagues' good advice, not just casual slander from someone who failed to teach the kid's big brother.
Walker isn't limiting himself to the colleagues in his own school. As @timdwalk on Twitter, he also runs #FinnEdChat, a weekly Twitter discussion on Sunday nights (early Monday morning in Finland). The hashtag attracts teachers from as far away as Australia and North America, as well as experienced Finnish professionals, and even Pasi Sahlberg himself.
So Tim Walker isn't just being "taught by Finland" -- he's also teaching Finland, and teaching the Finnish education system to teachers all over the world who are eager to learn more.