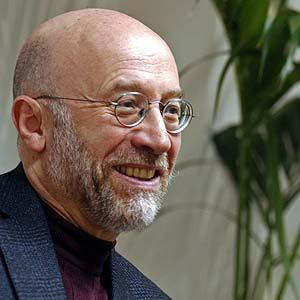 Thinking the Twentieth Century
Tony Judt with Timothy Snyder
Penguin Press (2012)
In 2008, historian Tony Judt was diagnosed with amyotrophic lateral sclerosis. In 2010, aged 62, he died of it.
In between, however, he achieved the seemingly impossible: he wrote three important books. The Memory Chalet is a kind of autobiography. Ill Fares the Land is a meditation on the successes and failures of social democracy. Thinking the Twentieth Century is a conversation with another historian, Timothy Snyder, on how intellectuals and history shaped one another -- including Judt himself. While he scarcely mentions Canada, Judt's insights explain much of what has gone wrong with us.
Through most of his terminal illness, Judt was paralyzed. As his wife Jennifer Homans described in an article after his death, he was depressed and fearful, humiliated by his need for help with everything. Yet he managed to compose these books in his head, often during sleepless nights, and then to dictate them and edit the transcripts. By the end, his voice had to be amplified to be audible at all.
Homans describes how Snyder would come by every week for a two-hour conversation, which Judt conducted "without preparation and without notes." Snyder would draft these into chapters, which Judt and his assistant would revise.
You would expect a book written under these conditions to be patchy and disjointed. It's not. Instead it's like overhearing two people taking part in a brilliant dialogue, with Snyder raising provocative questions and Judt answering with magisterial clarity. You might not agree with everything they say, but you'd hesitate to argue until you'd dedicated at least as much time as they to mastering the facts.
The book's chapters focus on particular aspects of Judt's life and scholarship, but each chapter opens up into wide-ranging conversation. We never know quite what Snyder will say, or how Judt will respond.
For example, after they have been discussing various socialist and Marxist intellectuals, Snyder asks: "Why do we so readily neglect the fascist intellectuals of the 1920s and 1930s?"
The fascist attitude
Judt replies: "When we spoke of the Marxists we could begin with concepts. The fascists don't really have concepts. They have attitudes. They have distinctive responses to war, depression and backwardness. But they don't start out with a set of ideas that they then apply to the world." After summarizing the views and abilities of such thinkers, he offers an odd consolation: After the Second World War, "fascism lost its purchase.... the one thing that fascists do supremely well -- transforming angry minorities into large groups and large groups into crowds -- is now extraordinarily hard to accomplish."
Such insights lead to brilliant accounts of the French Popular Front, the Spanish Civil War, and the Moscow show trials -- which most people considered real trials for real crimes.
Judt observes that our parents and grandparents couldn't understand why Stalin, surrounded by enemies, destroyed the officer corps of the Red Army. They couldn't understand why the Nazis, fighting for their own survival, wasted resources on exterminating the Jews.
Then comes another insight: "Those who got the twentieth century right... had to be able to imagine a world for which there was no precedent. ... To be able to think the twentieth century in this way was extraordinarily difficult for contemporaries. For the same reason, many people reassured themselves that the Holocaust could not be happening, simply because it made no sense. ... This application to human behavior of a perfectly reasonable moral and political calculus, self-evident to men raised in the nineteenth century, simply did not work in the twentieth."
In the 21st century we face a similar problem: We simply don't understand our democratic governments' behaviour. Whether it's the EU driving some of its members into bankruptcy, or a decade of pointless war in Afghanistan, or the U.S. having convulsions about health insurance, no one seems to be acting rationally. Tony Judt has ideas worth considering about this political dementia:
"If you look at the history of nations that maximized the virtues that we associated with democracy," he says, "you notice that what came first was constitutionality, rule of law, and the separation of powers. Democracy almost always came last."
The implications of that statement are shocking: Among other things, we were fools to go into Afghanistan to impose democracy on a country lacking the institutions that would keep democracy alive. "Democracy," he says, "is not the solution to the problem of unfree societies."
'Democracies corrode quite fast'
But Judt has more to say: "Mass democracy in an age of mass media means that, on the one hand, you can reveal very quickly that Bush stole the election, but on the other hand, much of the population doesn't care. ... Democracy has been the best short-term defense against undemocratic alternatives, but it is not a defense against its own genetic shortcomings. The Greeks knew that democracy is not likely to fall to the charms of totalitarianism, authoritarianism, or oligarchy; it's much more likely to fall to a corrupted version of itself.
"Democracies corrode quite fast; they corrode linguistically, or rhetorically, if you like -- that's the Orwellian point about language. They corrode because most people don't care very much about them."
We say we can't understand why voter turnout keeps dropping, why election campaigns are sabotaged by attack ads and robocalls, why Conservatives stick to their talking points when they're obvious lies. When most people don't care very much about democracy, their rulers can do anything.
The first thing such rulers do is to erode the very institutions that protect democracy: Parliament itself, responsible government, an apolitical civil service, fair elections, and an independent judiciary. Reasoned debate corrodes into talking points, repeated endlessly like Orwell's "doubleplusgood duckspeak." Apathetic citizens tune out; dedicated citizens don't understand what's happening.
Tony Judt doesn't offer much consolation: "The tendency of mass democracy to produce mediocre politicians is what worries me. The vast majority of the politicians of the free societies of the world today are substandard. ... Politics is not a place where people of autonomy of spirit and breadth of vision tend to go."
'You're being lied to'
So if we do care very much about democracy, what can we do? Judt says to Snyder: "The unpleasant truth is normally, in most places, that you're being lied to. And the role of the intellectual is to get the truth out. Get the truth out and then explain why it just is the truth. The role of the investigative journalist is to get the truth out; the role of the intellectual is to explain what's gone wrong when the truth has not been got out."
Judt doesn't think his own book will have much impact: It will reach at best a quarter-million readers, most of whom will already agree with it. So it's not likely to repair the corrosion of democracy. "We are engaging in an intellectual exercise that will not have world-shattering consequences and we are doing it in spite of that. ... And yet, it's the best that we could hope for."
Regardless of his sales, Tony Judt is more influential than he thought. In dozens of ways he explains what happened in the 20th century, and why. The failure of democracy in countries without protective institutions was that century's scourge. Now we face a century in which those institutions are under attack in democratic countries. If we can think the 21st century, we can recognize what is at stake and fight to protect it -- especially here in Canada.
[Tags: Politics.]