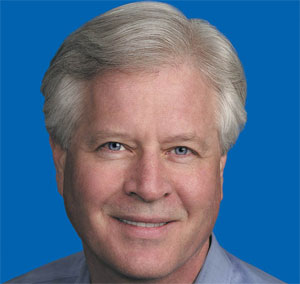 Death By Prescription: A Father Takes On His Daughter's Killer -- The Multi-Billion Dollar Pharmaceutical Industry
Terence Young
Key Porter Books (2009)
Terence Young's personal crusade began like many others -- in his own home
On a Saturday evening in March 2000, his 15-year-old daughter Vanessa collapsed. She died the next day. Young soon discovered that Prepulsid -- a drug Vanessa was taking for a mild form of bulimia -- had a warning it shouldn't be taken by anyone with a condition of vomiting.
And so began his investigation into how his daughter died and Young's battle against the industry he holds responsible for her death.
He sued the maker of Prepulsid and eventually settled out of court. But through his research, he says he uncovered much deeper systemic problems that continue to seriously jeopardize the health of Canadians. The power of Big Pharma, he argues, is built on conflicts of interest and debts of gratitude with doctors, politicians and regulators. And he's vowed to change that.
Young started an advocacy organization called Drug Safety Canada and last fall got himself elected as a Conservative MP from Oakville.
The latest incarnation of his fight is his book Death by Prescription: A Father Takes on his Daughter's Killer
He's distributed it to his colleagues in Ottawa and has now tasked himself with convincing politicians and the public of the need for an independent drug agency in Canada that would focus solely on safety.
e is armed with a body of research and stats that come so naturally it is obvious they've been rhymed off in many an interview:
...In-hospital prescribed drugs are the fourth-leading cause of death in this country... The average Canadian now takes 14 prescriptions per year... Big Pharma has been the wealthiest industry in the world for most of the past 27 years...
He calls his fight a "totally non-partisan issue," but realizes he faces an uphill battle to reign in on the pharmaceutical companies. He is now in Western Canada to promote his book and here is part of what he told The Tyee in a phone interview from Banff...
On motivations for writing his book:
"In the big picture, I wrote the book to save lives because what I discovered about the pharmaceutical industry in five years of research of how the medical profession aid and abet them in marketing drugs and putting people at risk was absolutely shocking. In a smaller sense, the day after Vanessa died -- Sunday March 19 in 2000 -- I already had a clue that Prepulsid had been involved in her death because the doctors at the hospital were saying, 'Was she taking any drugs?' And then they discovered she'd been taking Prepulsid and said, 'Well, did I prescribe that drug?'
"So I realized the drugs had been involved in her death and since she otherwise was very, very healthy I basically swore an oath to myself the next morning that I would find out how she died and why she died and expose the truth.
"Although it was March 2000 -- although it was almost nine years ago -- nothing significant has changed in prescription drug safety. If anything the risks today are higher. And what happened in my family could happen in your family."
On public awareness about the dangers of prescription drugs:
"I would say generally the public and patients are in the dark about the risks related to prescription drugs. When I'm talking to people about what happened to Vanessa and the results of my research, I find there are two kinds of people I talk to. There are some who I can tell by the look on their face they start to think that I've really lost it -- that I'm grieving for my daughter.
"And the things I was telling people were that all prescription drugs cause adverse effects, not just some -- all. And that all drugs can be a poison and the only difference between a drug and a poison is dosage. This is the one that people find hard to believe.
"On the other hand, the second set of people I came across were those who immediately when I began talking to them they started to nod their heads in agreement. They understand the risks of drugs. They'd either had a bad experience or they'd read up on it or they'd been informed in some other way. But that's a much, much smaller group."
On the information given to patients and doctors:
"Those pamphlets that are handed out in drug stores are worse than useless. In fact, they're quite dangerous because they give you a false sense of security. They only list the common minor side effects. And so that might be interesting to a patient -- oh, it might cause diarrhea or it might cause headaches. But what is missing is the most important information, which are the rare but serious side effects like death.
"The reality is the doctors do not get proper safety warnings. The [Compendium of Pharmaceuticals and Specialties] labels are written in cryptic language where the doctors can't even understand if the drug is safe. The drug reps come into their office and say, 'Oh that's just legal stuff we have to put on the labels to protect ourselves. This is a good drug.' And the doctors simply don't read the information. Most of them never look.
"The CPS is a bunch of company-prepared documents called drug labels or official prescribing information, and they are prepared by lawyers. They're written by lawyers for lawyers so if the company gets sued they can arrive in court and say, 'Look, here's the official label' -- and they go from anywhere from 30 to 60 pages of fine print -- and they say, 'Your honour, here it is on page 39, fifth paragraph. It may cause this and this and this and this.'
"No doctor is going to read a 50 or 60-page document. They don't even look at the labels, they hardly ever crack open the book."
On the relationship between drug reps and docs:
"I'm not here to bash doctors. I think they're for the most part wonderful people who dedicate their lives to the health of others.
"But the medical profession as a whole develops a feeling of entitlement. By the time they're finished medical school, doctors already have established a relationship with the pharmaceutical companies where they begin to believe that they deserve gifts and free dinners and free lunches. And their own teachers in the medical schools teach them that. This is normal.
"So when they get out into the profession when the drug reps drop by in their office with catered lunches or invite them out to the best restaurant in town for dinner or offer them cash to promote one of their drugs, they feel that that is not only perfectly appropriate, but that it's in the interest of their patients. The whole system is based on debts of gratitude."
On why Health Canada is not protecting health: "If you include over-the-counter and prescription drugs, now there are, I think, worldwide a total of 50,000 drugs on the market. And so there is no way that our regulators can keep up with all the new products coming on the market to determine if they're truly safe before they go on the market. And then there are political pressures put on the politicians and then the bureaucrats to get the drugs approved faster, which is dangerous, downright dangerous. I mean, imagine if someone stood up in the air traffic control centre leaning over the air traffic controller saying, 'Hurry up, get those planes in.' Well that's what happens with prescription drugs.
"To get a drug approved, you do not have to prove in the clinical testing that it works better than the existing bestseller drug on the market. You only have to prove that it works slightly, even one per cent better than placebo -- than nothing. So you've got one out of five new drugs approved on the market that is going to need a brand new serious safety warning or be pulled off the market altogether, yet all they have to do is prove it's one per cent better than nothing.
"Drug companies pay Health Canada officials to have their drugs reviewed. They pay millions of dollars in fees. Well, of course that creates an inappropriate relationship, and so their attitude is we're paying to get the drugs approved. And then they begin to apply political pressure to get them approved faster which is even more foolish. The last thing you want to do is rush drug approval."
On the justice system and Big Pharma: "There is a law that a CEO of a public or private corporation must improve the shareholder value. That's a law, and if he or she doesn't do that they could be sued, they could be in big trouble. But there is no law against putting a dangerous drug on the market. Patients must rely on the civil courts.
"[The companies] would rather settle out of court, which is what they do most of the time, but here is where the system is corrupted. Pharmaceutical companies buy insurance against a drug crash, against one of the drugs turning out to be a bad drug that kills a lot of people. So they have no motivation to get a drug off the market when the body count starts to rise because if the drug crashes and they have these major lawsuits, they'll simply go to their insurance company and their losses are minimized.
"They fought me for six years with motions in court, hoping I would either die or give up and that's what they always do with plaintiffs. If anybody dares sue them, they use their money in court and their huge advantage under civil procedure laws. They virtually never give in until they quietly, basically coerce the family into settling out of court."
On his fight for change and what needs to be done:
"There are times when I thought maybe I was hitting my head against the wall, but I just decided that instead of becoming an angry father that I would turn that anger into resolve to make change happen and that's what I'm trying to do.
"I introduced on April 20 a private member's motion to establish an independent drug agency focused on safety. It's there and can be brought forward at any time. So my task now is to convince parliamentarians from all parties, including my own caucus, that this is an important idea and it's the right thing to do for patients.
"I figured the most important change needed to address all these issues -- the conflict of interest and the lack of proper safety warnings and a whole range of issues -- was we need an independent drug agency focused solely on safety. So my motion basically says that it's the will of parliament that we establish an independent drug agency focused totally on safety, similar to the Nuclear Safety Commission or the Transportation Safety Board. And that it has no connection to the pharmaceutical industry and accepts no money from the pharmaceutical industry."
On the uphill battle he faces in Ottawa:
"I found if I followed the money I can always find the motivation, I can always understand the truth. These companies, they're so powerful, they're so wealthy and I'm talking about the largest pharmaceutical companies. I won't name names because I haven't been sued yet and that's the reason why. Also, I don't think they want to make a victim of me and make this story bigger. They have so much money they actually intimidate governments and I'm not exaggerating, I've been told this by many experts. For example, they will not hesitate to say to a politician, 'If we don't get this drug approved or if we don't keep our 20-year patents, we'll have to take our factories out of Canada. Because we can manufacture drugs in Belgium or we can manufacture drugs in the United States or anywhere else. But we want to keep the jobs here.' But these companies have no loyalty to any country.
"What I found in Ottawa is that I have got a lot of persuading to do because the industry, the lobbyists, they're up there all the time and telling the politicians of all parties how wonderful their drugs are, how safe their drugs are, how necessary they are and basically they spend huge amounts of money convincing politicians that. It's the same in Washington where there are more lobbyists for the pharmaceutical companies than congressmen and senators put together."
Terence Young will be at Vancouver's downtown Chapters Indigo (788 Robson St.) Tuesday afternoon at 4 p.m. for a book signing and speech about prescription drug safety.