Michelle Hoar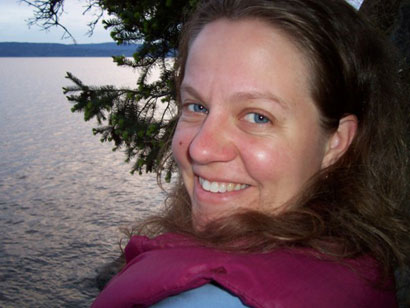 Michelle is the Director of Publishing and Advertising for The Tyee, overseeing business development, advertising, sponsorships, and working with the rest of the fabulously talented team on strategic initiatives and ongoing site improvements. With The Tyee since its beginnings in 2003, Michelle has dabbled in almost every aspect of the business, other than editorial. You can see her one attempt at writing below (other than proposals, reports, and memos)! That was enough for her.
Previous to The Tyee, she worked for a number of environmental and social justice non-profits in a communications capacity. Her chief interests are online media and community-building, partnership development, and social change movements.
When not at The Tyee, Michelle is busy being the mother of two young daughters, digging in the dirt, or sleeping. One day she hopes to engage in other leisure activities she used to have time for too.
For Michelle's e-mail address, click here.
Stories by Michelle Hoar

Closing date for applications is August 5. Join our team and help us grow!

Calling all parents and kid wranglers! Join Vancity and The Tyee in celebrating Green Month, and win.

Read latest homegrown biz homages here. Write yours before March 6. $2,000 in prizes!

Pen your homage to a favourite local biz before March 4 to win $2,000 in prizes.

Your valentines are, well, gushing. Write one now and enter for $2,000 in prizes.

Enter to win free registration (even accommodation) and be part of two great days of learning and networking.

And learn about Tyee's new ad program, a partnership with LOCO BC and Vancity.

We'll each get a cheque to offset the carbon tax. Tell us your plans for the money.