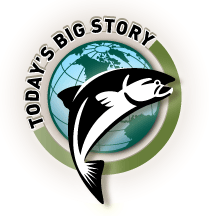 The federal government has proposed a bill that would require voters to show their face before voting, thereby closing a loophole that had enflamed the debate over the place of Islamic veils in secular societies.
Controversy erupted last month after an Elections Canada decision upheld the right to vote for women wearing burqas or niqabs. A similar dispute arose at the provincial level in Quebec earlier this year and it has flared on and off for years in Europe where Muslim populations are much larger than in this country.
Prime Minister Stephen Harper publicly criticized last month's decision as subverting the will of Parliament and promised in the recent Throne Speech to fix the problem.
Neither the speech nor Friday's bill addressed the possibility that 1 million rural voters – especially in the North and on reserves – would theoretically not be able to cast their ballot because they would at most be able to present a postal box, not a home address.
But the bill is unlikely to run into problems as Liberal, Bloc and NDP leaders joined the Conservatives in disagreeing with Elections Canada commissioner Marc Mayrand's decision, as did the president of the Muslim Canadian Congress.
Just about the only support Mayrand could claim for his ruling was Bill C-31, the text on voting procedures approved by the House of Commons in June and which the government at first claimed to be defending and is now trying to amend. Turns out, photo ID is not a prerequisite for voting. Funny how nobody got so worked up about mail-in ballots.